Bahama Breeze and Ivory Silk and Tulle Dress
In the pursuit of creating stunning flower girl dresses, this customer opted for Style 356 as the foundation for her vision. What made this choice truly unique was the selection of fabric from Belsoie, a decision that promised to elevate the dresses to a level of exceptional quality and craftsmanship. This fabric choice was a testament to the customer's discerning taste and desire for excellence.
Belsoie, known for its superior quality and luxurious materials, was the ideal choice to bring this vision to life. The dresses, crafted from Belsoie fabric, ensured that each flower girl would be adorned in comfort and sophistication, creating a harmonious and elegant ensemble. The careful selection of fabric reflected a commitment to creating a remarkable and memorable presence for the flower girls, ensuring that they would feel as special as they looked on the big day.
There were no additional charges for this flower girl dress. Optional prices are subject to change. Check menus for current prices.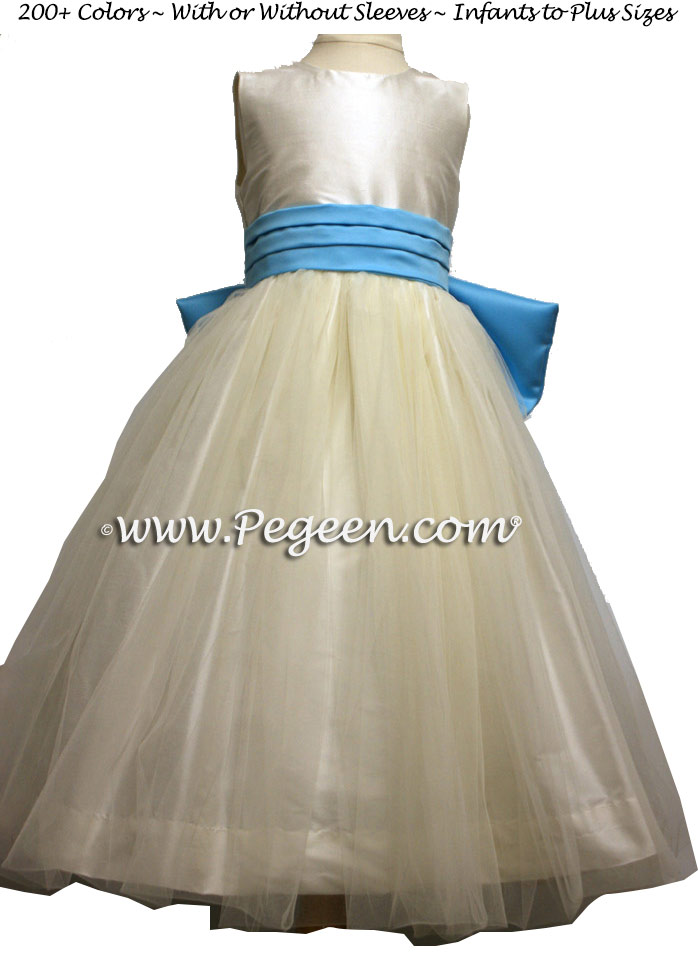 Pegeen Flower Girl Dress Company ~ 9147 State Rd 535 Orlando, FL 32836 ~ Shipping World Wide Since 1982