Silk Flower Girl Dress in Ginger and Burnt Orange
In the pursuit of creating a visually captivating and unique ensemble, a discerning customer turned to Style 356 as the perfect canvas for her flower girl dresses. Opting for a warm and rich color palette, the customer chose ginger as the base hue, infusing the dresses with a sense of warmth and earthy charm. This choice set the stage for an ensemble that exudes natural beauty and timeless elegance, creating a foundation that seamlessly harmonizes with a variety of wedding themes. The ginger base became a focal point, establishing a sophisticated and versatile canvas for the flower girl dresses.
To add an extra layer of dimension and visual interest, the customer selected various shades of burnt orange for the sashes. The use of Spice, Coral Rose, and Cantaloupe brought a delightful contrast to the ginger base, creating a harmonious interplay of colors. Each shade of burnt orange added a unique and vibrant touch, ensuring that the flower girl dresses would stand out with a lively and playful energy. This thoughtful combination of ginger and burnt orange showcased the customer's keen eye for color coordination, allowing for a seamless integration of individuality and cohesiveness in the design.
For an ethereal and enchanting touch, the customer opted to cover the flower girl dresses in a double layer of tulle. This delicate and whimsical addition not only enhanced the overall texture but also created a sense of airiness and lightness. The double layer of tulle introduced an enchanting quality to the dresses, transforming them into ethereal creations that capture the essence of a dreamy celebration. This bespoke customization showcased the customer's commitment to crafting a truly distinctive and magical ensemble for the little ones in the bridal party.
There were no additional charges for this flower girl dress. Optional prices are subject to change. Check menus for current prices.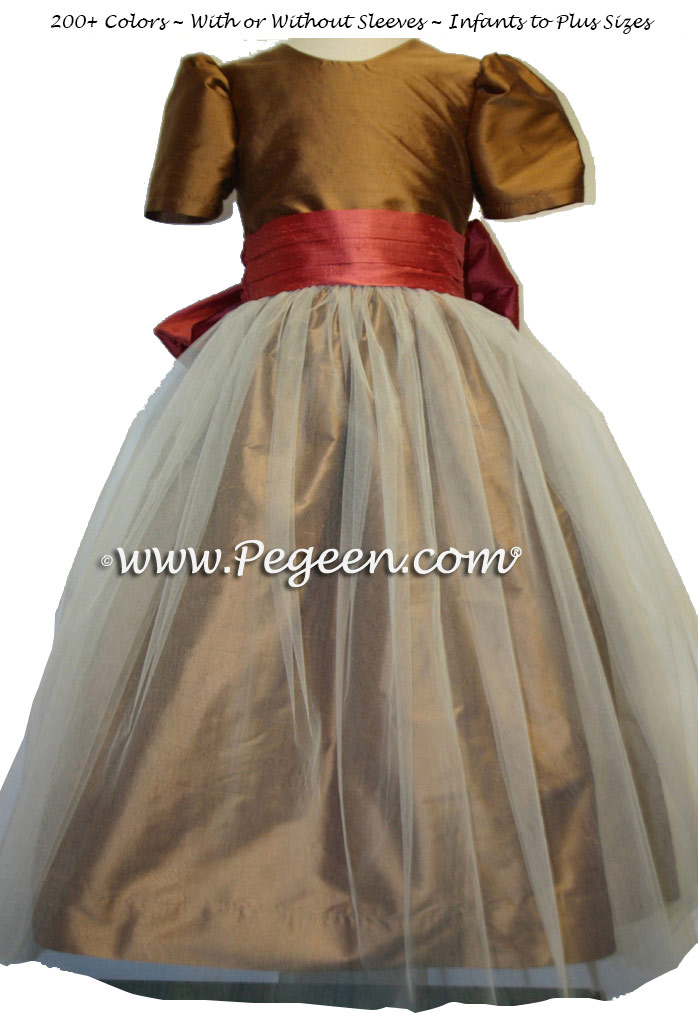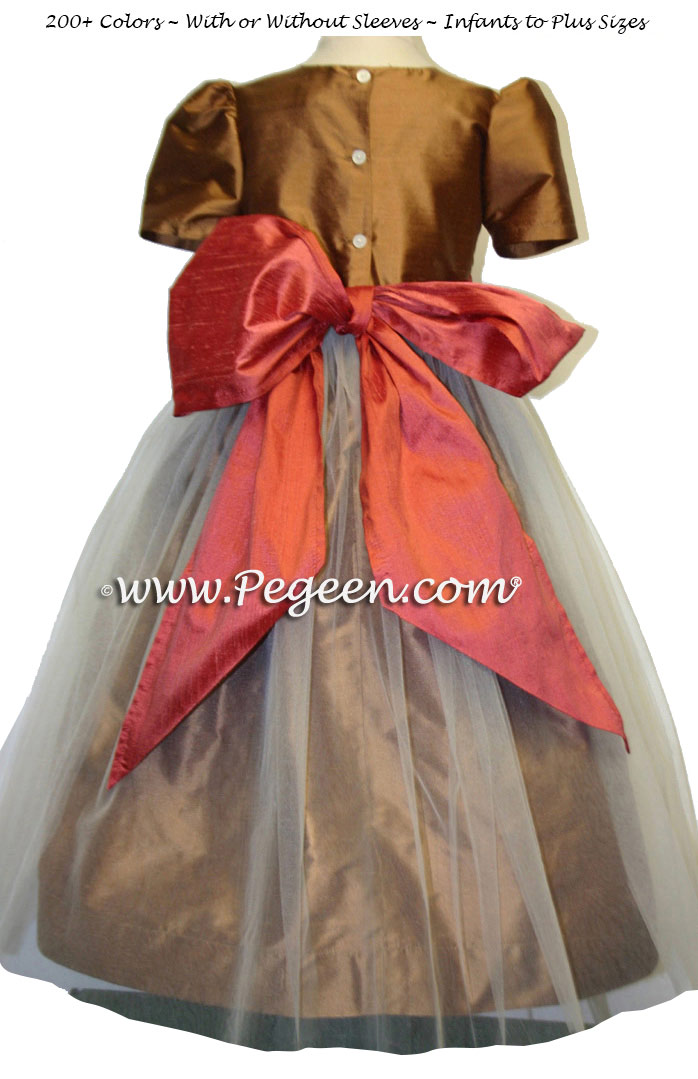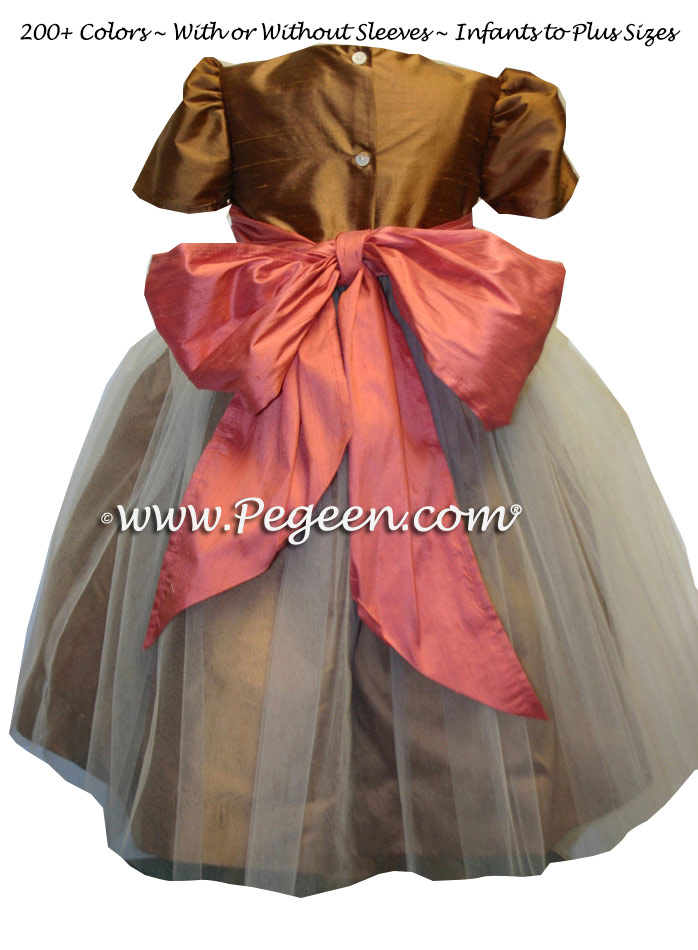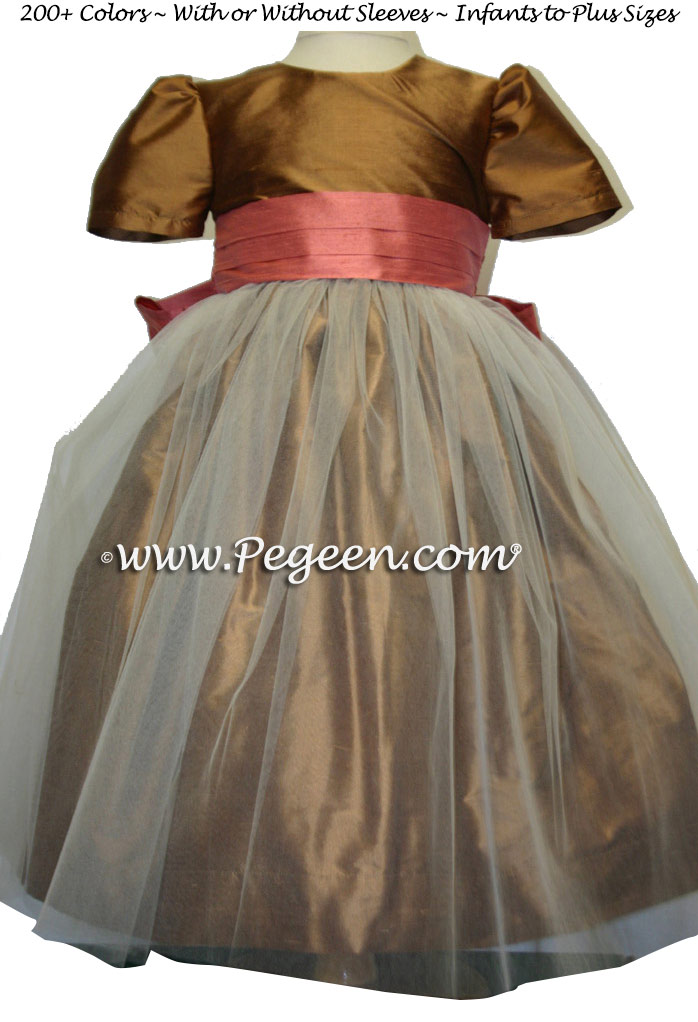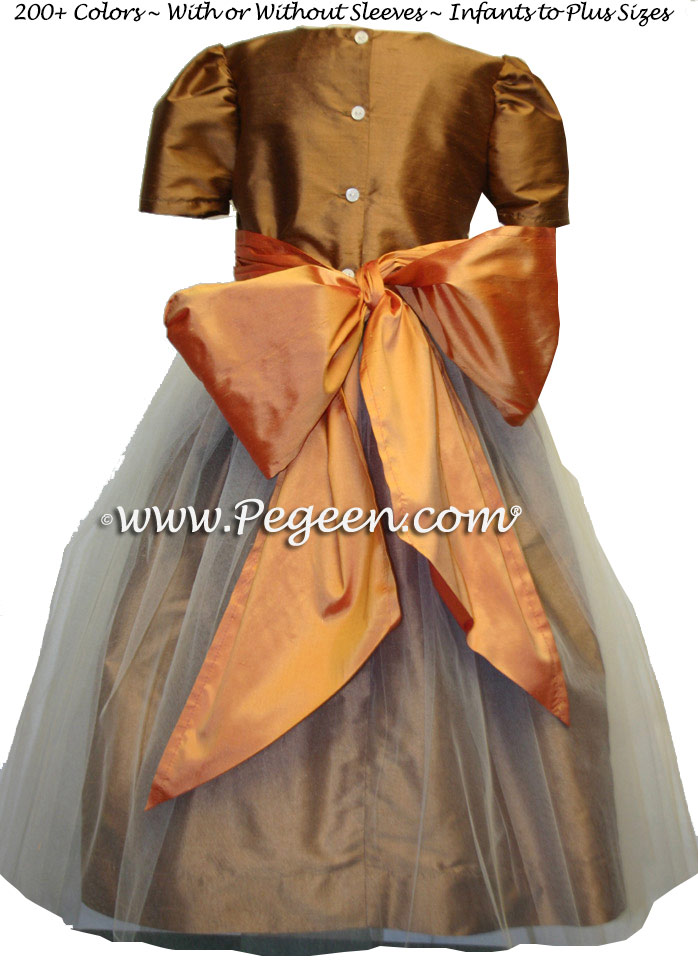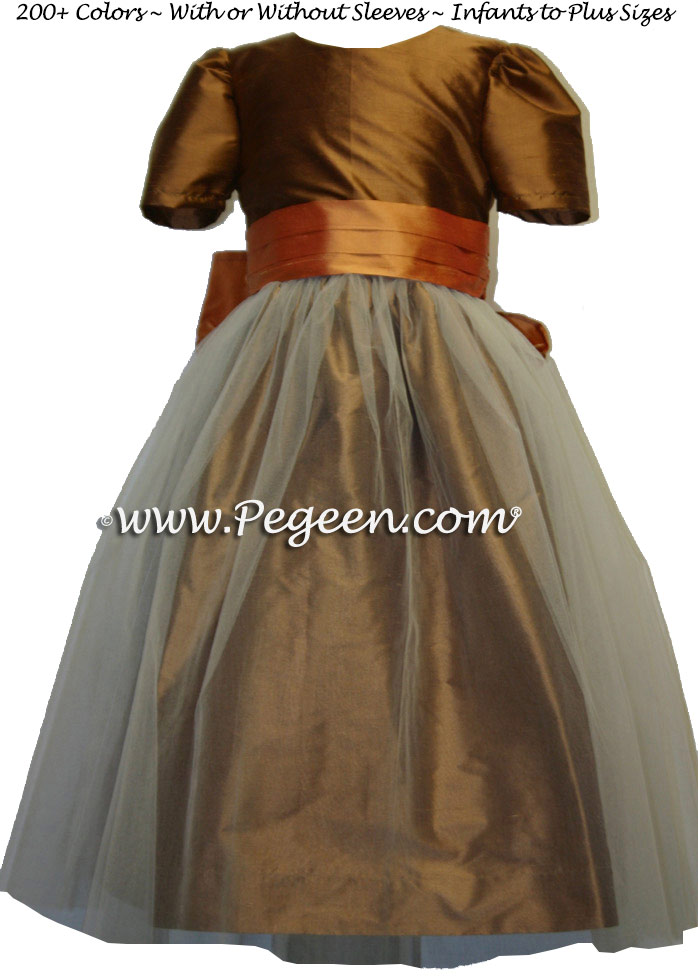 Pegeen Flower Girl Dress Company ~ 9147 State Rd 535 Orlando, FL 32836 ~ Shipping World Wide Since 1982