Flower girl dress Style 388 in Toffee and Paradise (Aqua)
This exquisite flower girl dress, based on style 388, is a true showstopper. The customer opted for a stunning combination of a Toffee base color and a vibrant Paradise (Aqua) sash, creating a striking contrast that catches the eye. The dress not only captures the innocence and charm of a flower girl but also has a sophisticated touch, making it perfect for junior bridesmaids as well. Style 388 offers a more grown-up look with its elegant design and impeccable craftsmanship. The attention to detail and the choice of colors make this dress a standout choice for any special occasion. Whether it's a wedding or a formal event, this dress is sure to make a lasting impression. Explore the beauty and versatility of style 388 and create unforgettable memories.
There were no additional charges for this flower girl dress. Optional prices are subject to change. Check menus for current prices.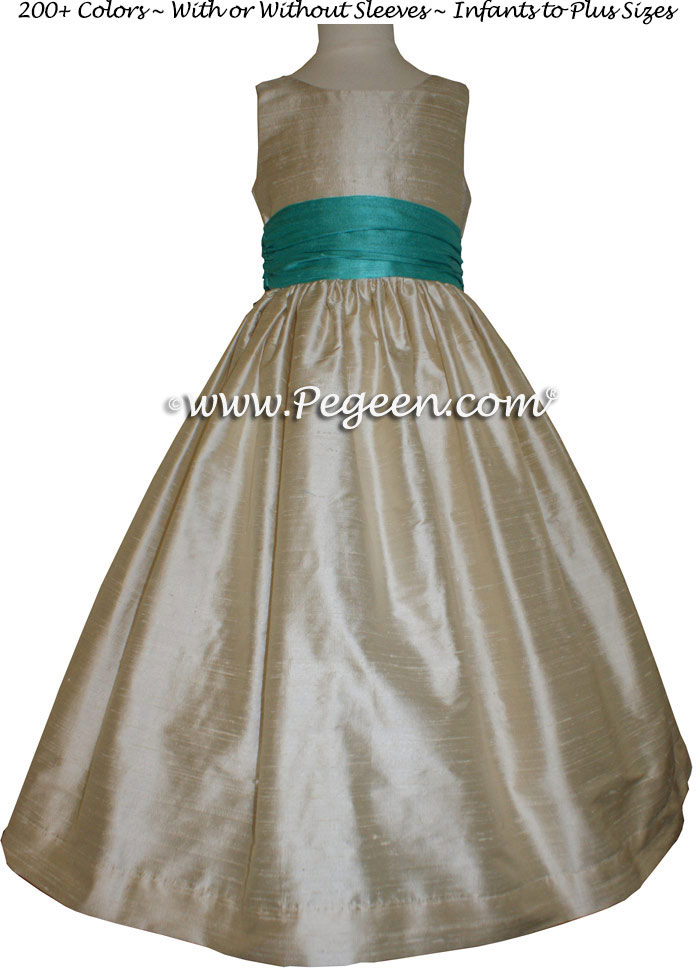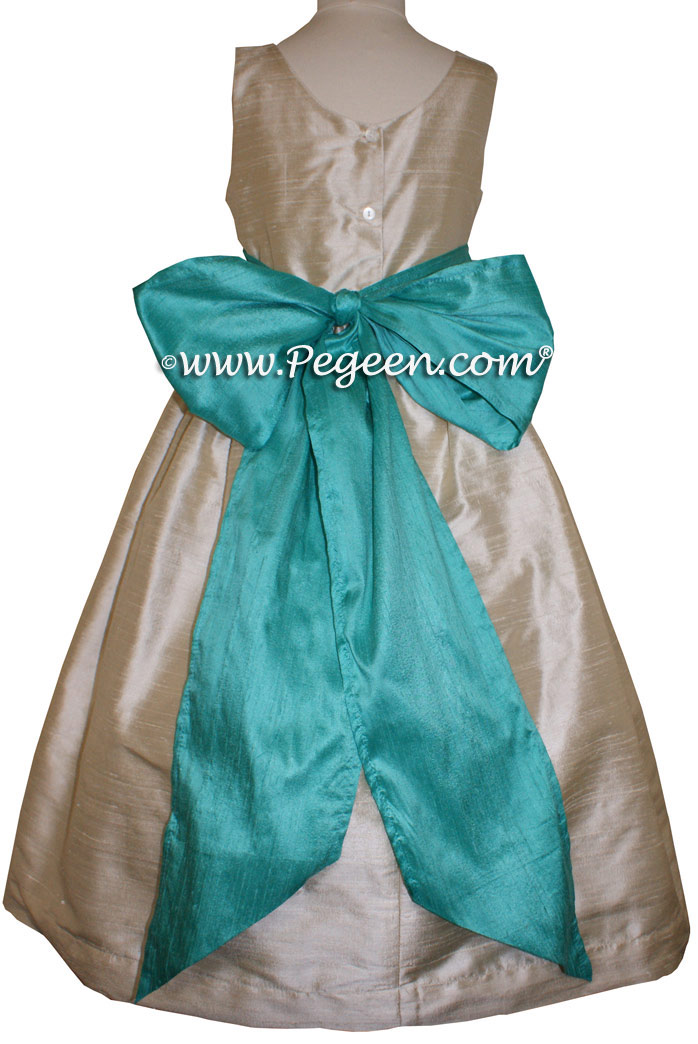 Pegeen Flower Girl Dress Company ~ 9147 State Rd 535 Orlando, FL 32836 ~ Shipping World Wide Since 1982