Tulle Flower Girl Dress Style 313 in Hot Pink Shock
The customer had a specific vision for her flower girl dresses based on style 313. She opted for an ivory tulle overskirt that added a touch of elegance to the new ivory base color. To complement the look, she chose a vibrant shock pink silk sash. One of the highlights of these dresses were the hand-rolled silk flowers, carefully crafted in Thailand, that adorned the bodice. The combination of colors and intricate details created a truly stunning ensemble for the flower girls.
There were no additional charges for this flower girl dress. Optional prices are subject to change. Check menus for current prices.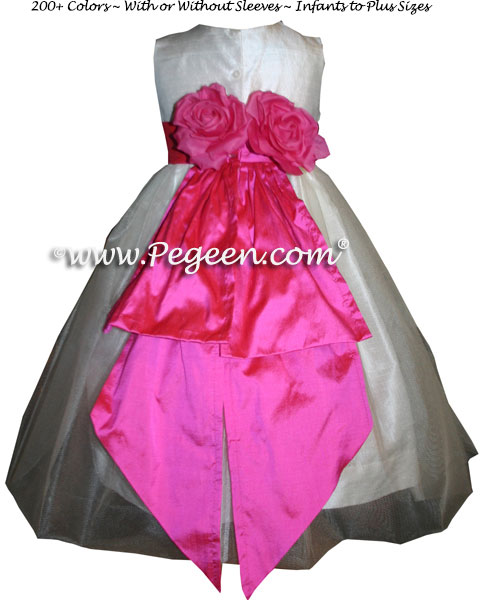 Pegeen Flower Girl Dress Company ~ 9147 State Rd 535 Orlando, FL 32836 ~ Shipping World Wide Since 1982