Navy Blue and White Flower Girl Dress Style 396
This customer made a timeless choice by opting for Navy Blue as the color for her Flower Girl Dresses. Style 396, featuring an exquisite Alençon Lace Bodice, perfectly complemented the elegant theme of the wedding. The intricate lacework added a touch of sophistication, enhancing the dresses' overall allure. The deep navy hue exuded a sense of regal beauty, making the flower girls stand out with grace and charm.
There were no additional charges for this flower girl dress. Optional prices are subject to change. Check menus for current prices.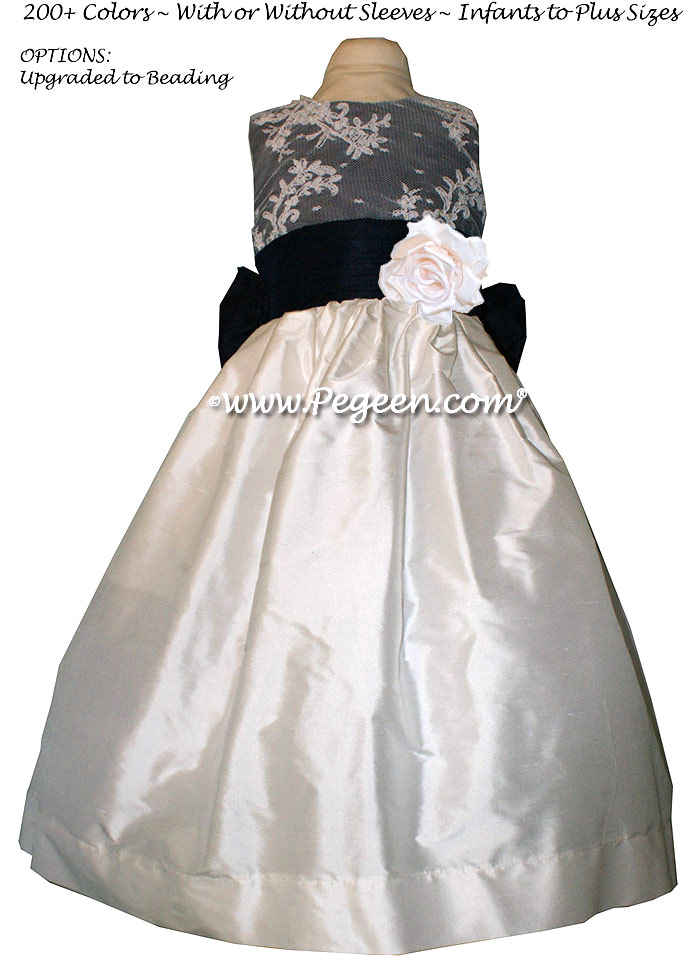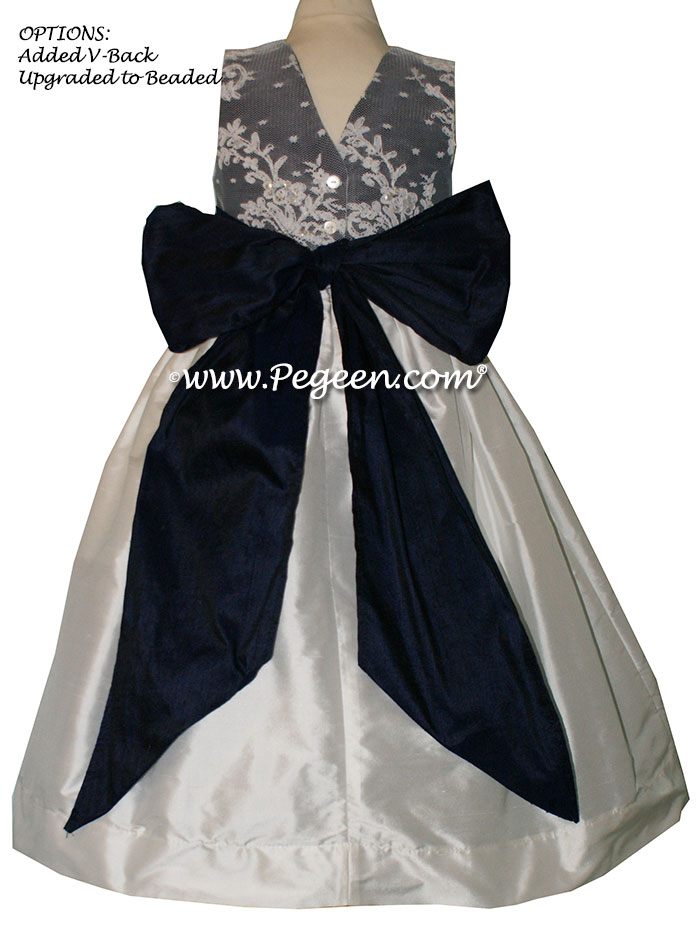 Pegeen Flower Girl Dress Company ~ 9147 State Rd 535 Orlando, FL 32836 ~ Shipping World Wide Since 1982