Silk Clara Costume Blue Green Victorian Style
This customer chose style 397 in Blue Green silk for her flower girl dresses. Style 397 is very much a Victorian Styled dress - many times it is used for Clara in The Nutcracker Ballet. At Pegeen, we strive to offer our customers a wide range of exquisite dresses that capture the essence of timeless beauty. When this particular customer approached us with her vision of Victorian elegance, we knew that Style 397 would be the perfect choice for her flower girl dresses.
With its graceful design and rich historical inspiration, Style 397 embodies the spirit of the Victorian era, reminiscent of characters like Clara in The Nutcracker Ballet. Style 397, a beloved favorite for its Victorian charm, embraces the ornate detailing characteristic of the era. With its puffed sleeves, intricate lace accents, and a full skirt that falls gracefully to the floor, this dress captures the imagination and transports us to a world of elegance and refinement. The design pays homage to Clara, the beloved character from The Nutcracker Ballet, whose timeless grace and innocence continue to inspire audiences.
The customer's preference for Blue Green silk added a touch of enchantment to the already captivating style. Blue Green, with its delicate balance of serenity and vibrancy, creates an atmosphere of tranquility while exuding a sense of sophistication. The choice of silk fabric further elevates the dress, enhancing its luxurious feel and lending a graceful flow to the overall silhouette. Sizes 18mos to Plus Size only.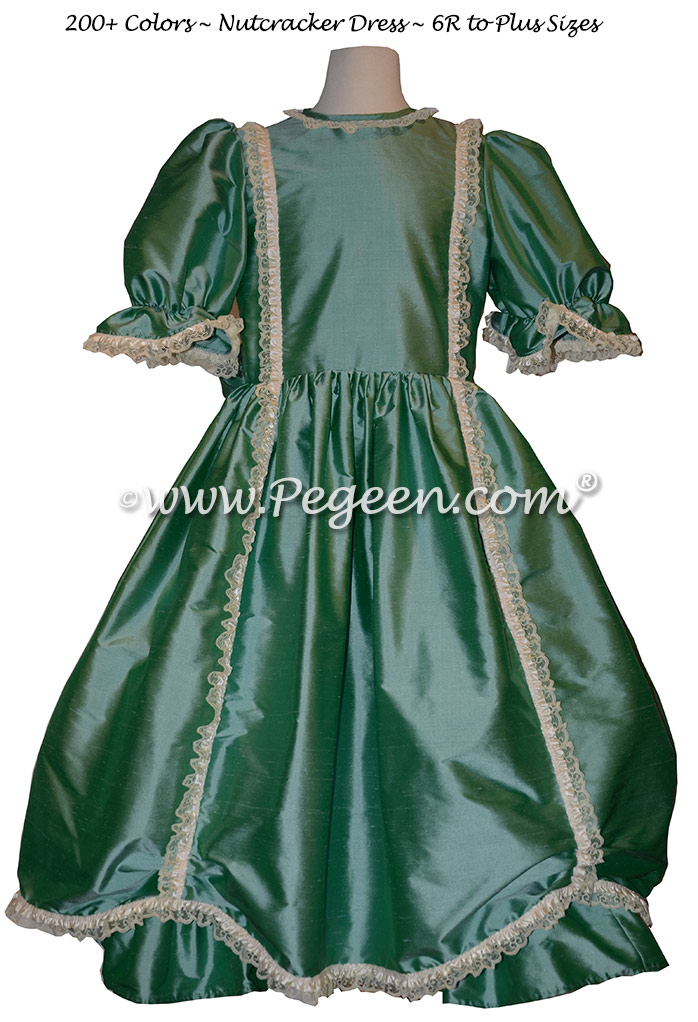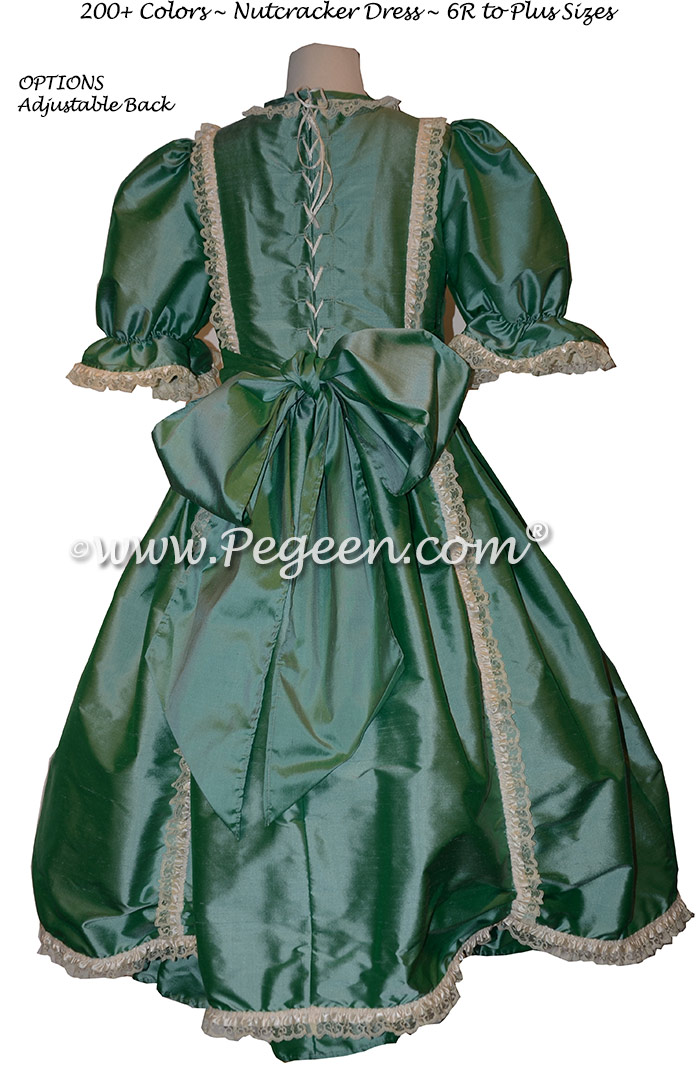 Pegeen Flower Girl Dress Company ~ 9147 State Rd 535 Orlando, FL 32836 ~ Shipping World Wide Since 1982