Bahama Breeze and Amethyst Silk Flower Girl Dress
This customer made a delightful choice by selecting Style 398 as the foundation for her flower girl dresses. The striking combination of Bahama Breeze and Amethyst for the base colors created a vibrant and captivating ensemble. The blend of these alluring hues added a touch of charm and sophistication to the dresses, making them a perfect fit for the special occasion.
The bride's vision for the flower girl dresses came to life, thanks to the impeccable craftsmanship and attention to detail. Style 398 proved to be the perfect canvas for bringing her dream to fruition, capturing the essence of the occasion in each stitch and flourish.
There were no additional charges for this flower girl dress. Optional prices are subject to change. Check menus for current prices.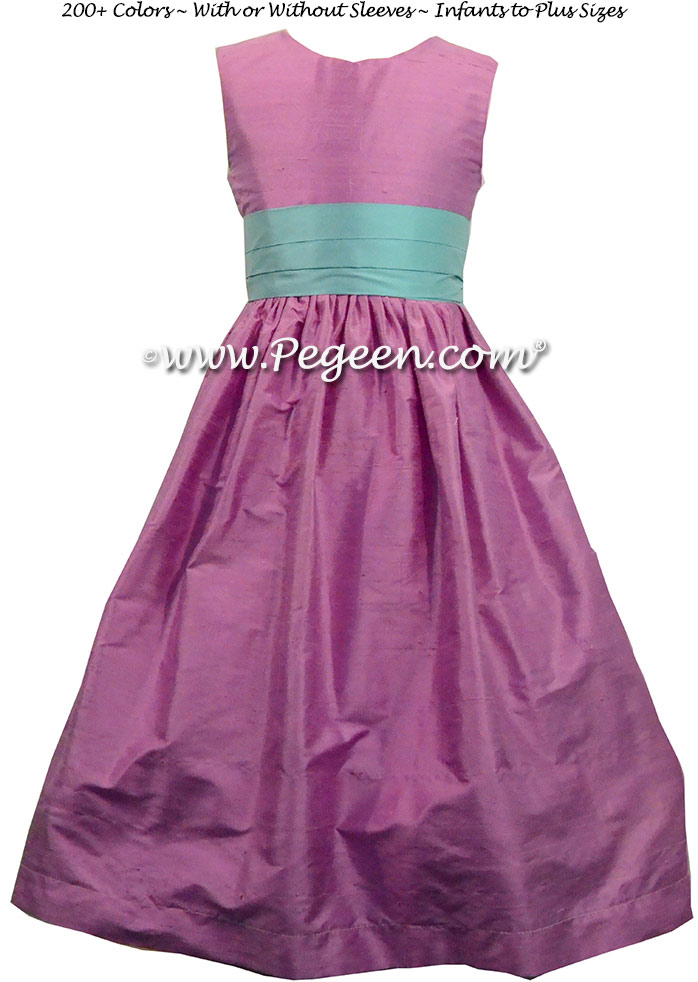 Pegeen Flower Girl Dress Company ~ 9147 State Rd 535 Orlando, FL 32836 ~ Shipping World Wide Since 1982