Tangerine and Beauty Flower Girl Dress - Style 398 | Pegeen
This customer made a delightful choice by selecting Style 398 as the foundation for her flower girl dress. The striking combination of Tangerine for the base color and Beauty for the sash created a vibrant and captivating ensemble. This stunning dress was destined for a destination wedding in the romantic setting of Italy, where it added a touch of elegance to the celebration.
The style and design of Style 398 were perfectly suited for the destination wedding's ambiance, embracing the spirit of the joyful occasion. Its flowing silhouette and harmonious color combination added an extra layer of charm and allure to the celebration.
There were no additional charges for this flower girl dress. Optional prices are subject to change. Check menus for current prices.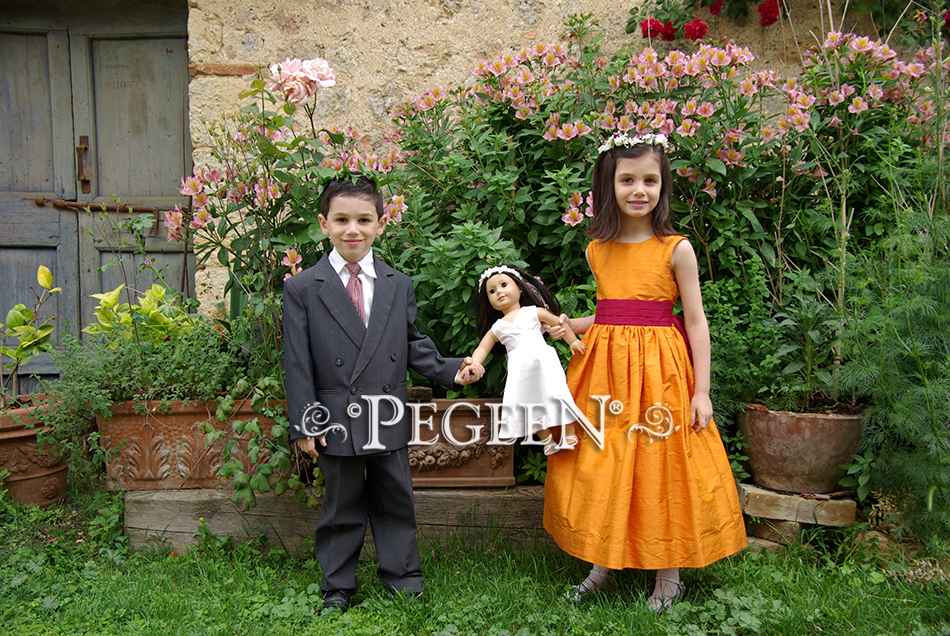 Amidst the captivating landscapes of Italy, the Tangerine and Beauty flower girl dress shone like a radiant gem. It symbolized the beginning of a beautiful journey for the bride and groom, accentuating the joy and love that filled the air.
In the picturesque backdrop of Italy, this flower girl dress adorned with the alluring hues of Tangerine and Beauty truly came to life. Its cheerful and radiant colors complemented the picturesque surroundings, creating a vision of beauty and sophistication. As the flower girl gracefully walked down the aisle, she effortlessly captured the hearts of all in attendance.
As the soft Italian breeze gently brushed against the dress's delicate fabric, it seemed to dance along with the flower girl, creating an enchanting sight that will forever be etched in the memory of all who were present.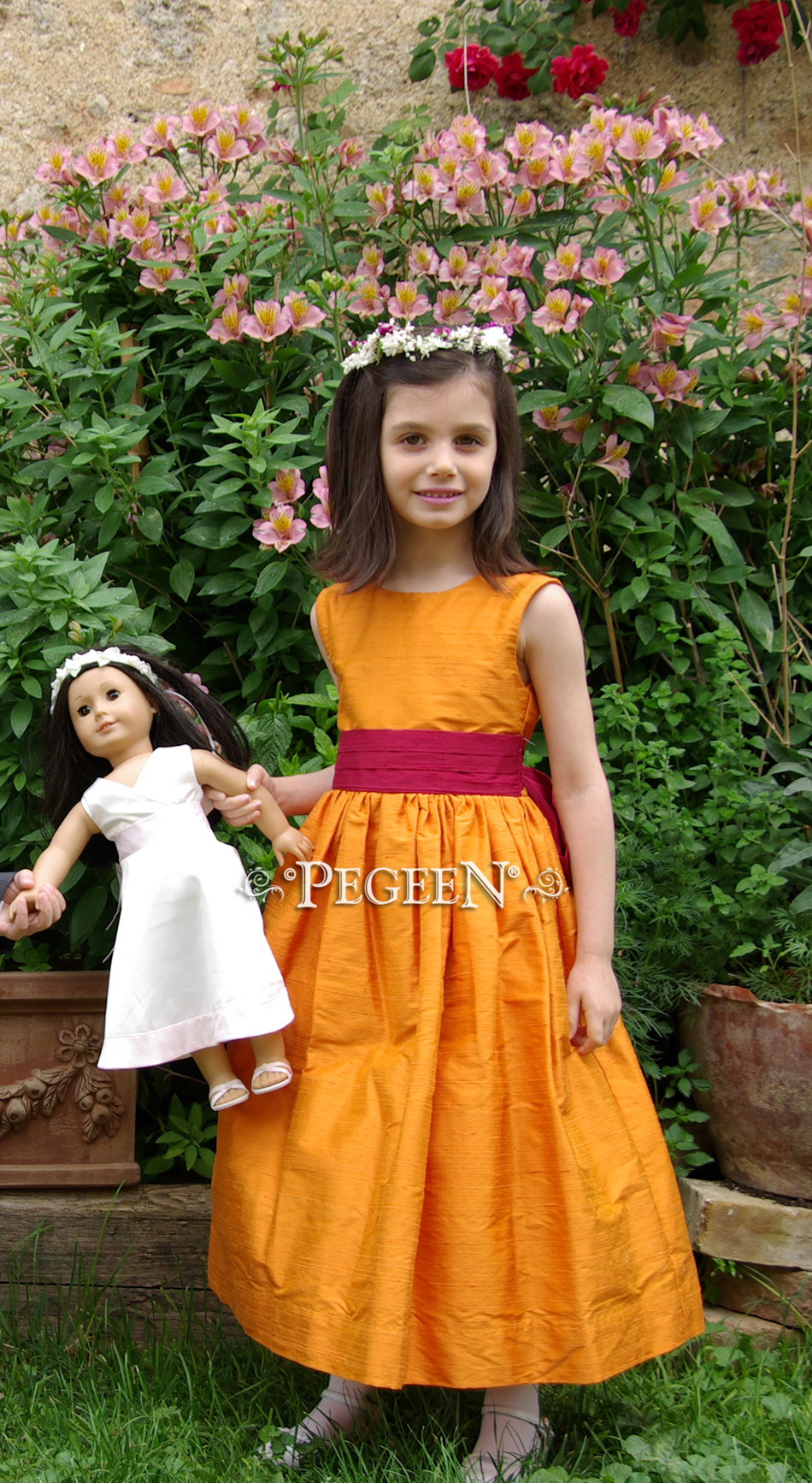 The destination wedding in Italy was truly a dream come true, and the Tangerine and Beauty flower girl dress added a touch of magic to the already idyllic affair. Its timeless beauty and elegance perfectly captured the essence of the celebration, leaving an indelible mark on the hearts of everyone who witnessed this special moment.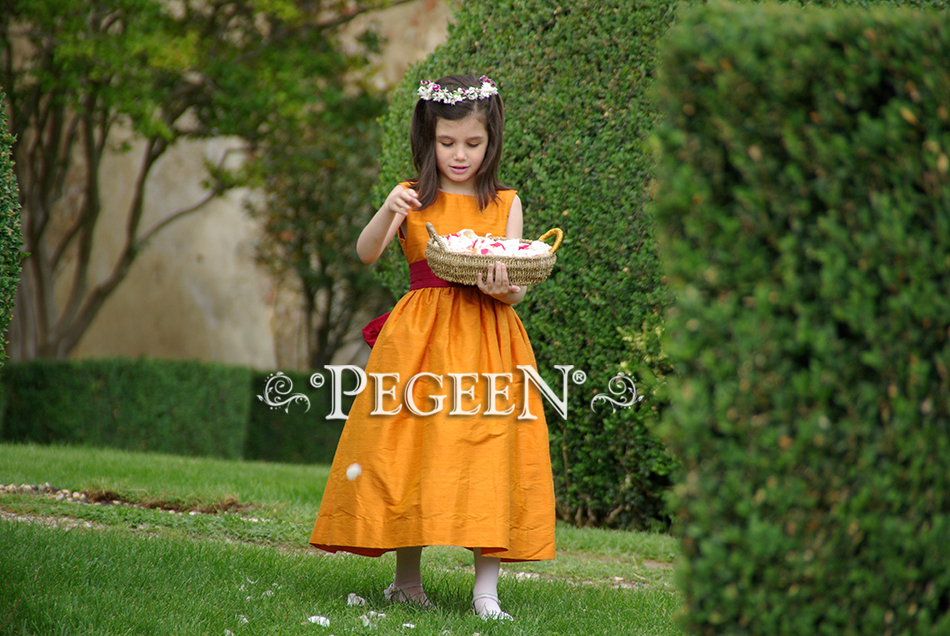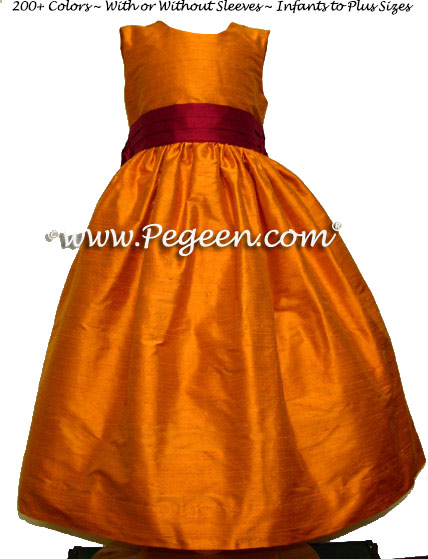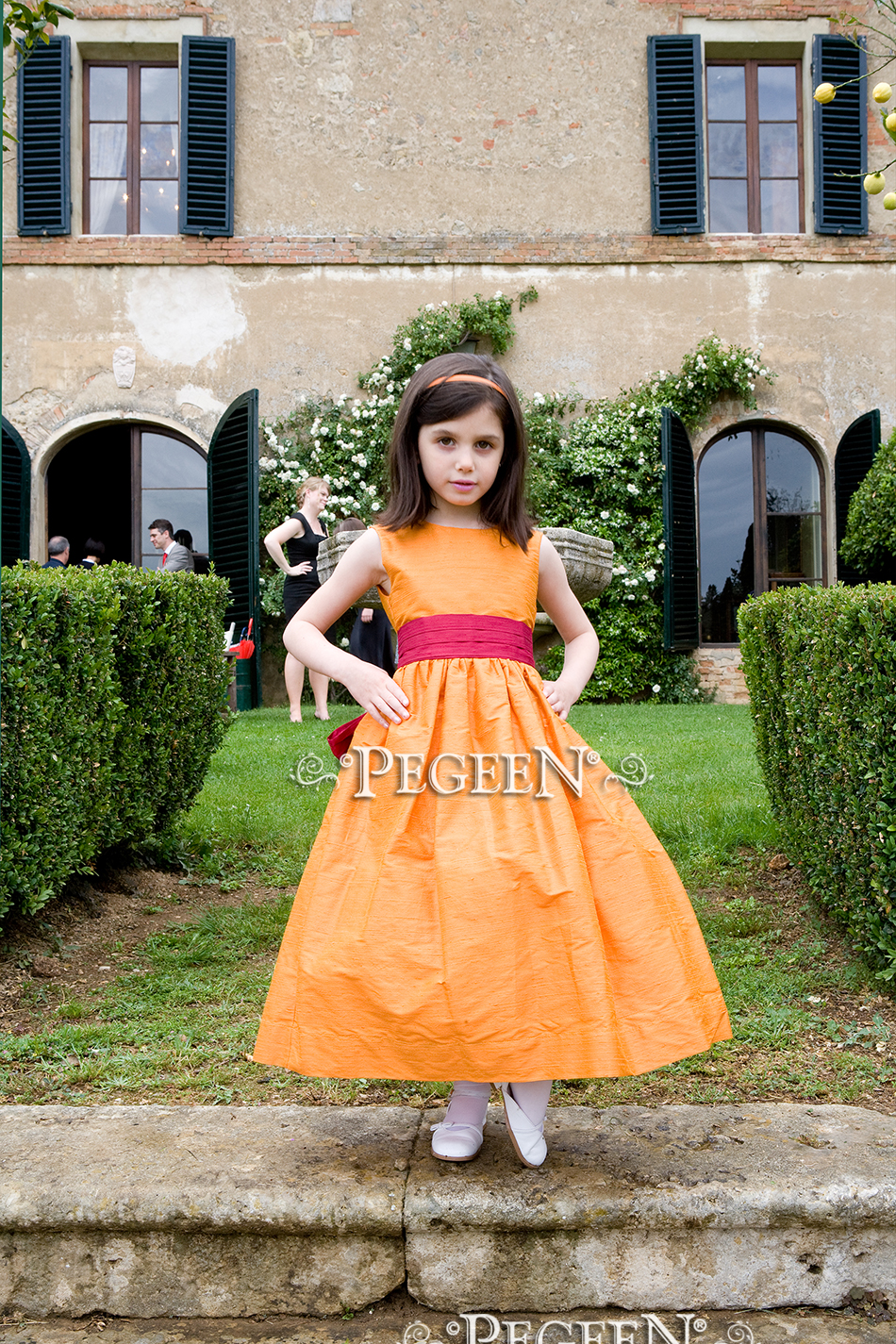 Pegeen Flower Girl Dress Company ~ 9147 State Rd 535 Orlando, FL 32836 ~ Shipping World Wide Since 1982