Flower Girl Dress in Cadet Blue and Chocolate Brown
This customer's request for flower girl dresses based on Style 402. The customer chose Cadet Blue and a chocolate brown Cinderella sash for the dresses, which would create a beautiful color combination. To enhance the design of the dress, the customer requested a Cinderella bow for an additional $30, which would add a touch of elegance and whimsy to the overall look. Additionally, the customer requested a v-back design for the dresses, which would be an additional $10.
Overall, the customer's customizations to Style 402 would create a stunning and unique look for the flower girl dresses. The combination of Cadet Blue and chocolate brown with the added Cinderella bow and v-back design would make for a truly special and personalized ensemble for the flower girl(s) to wear.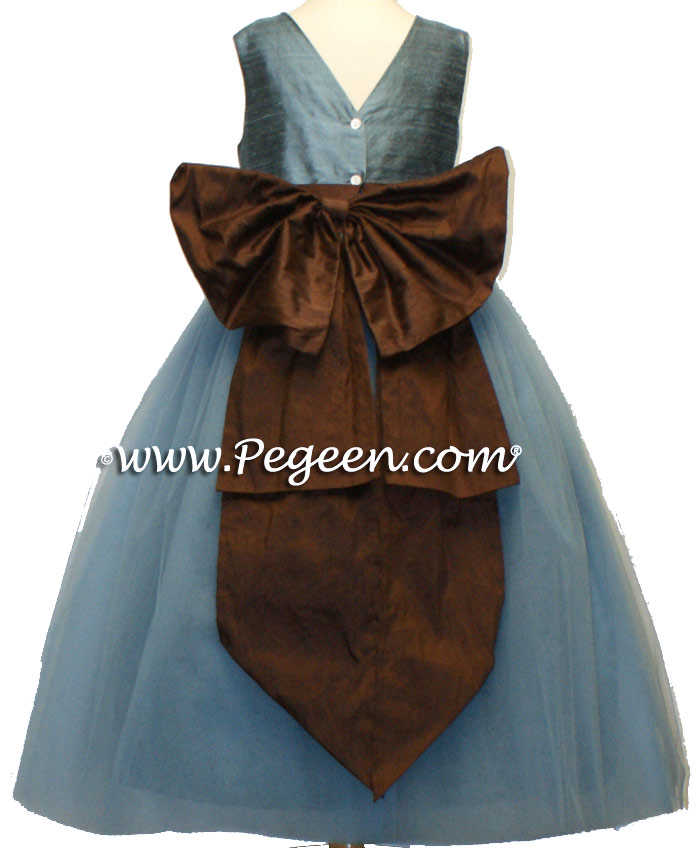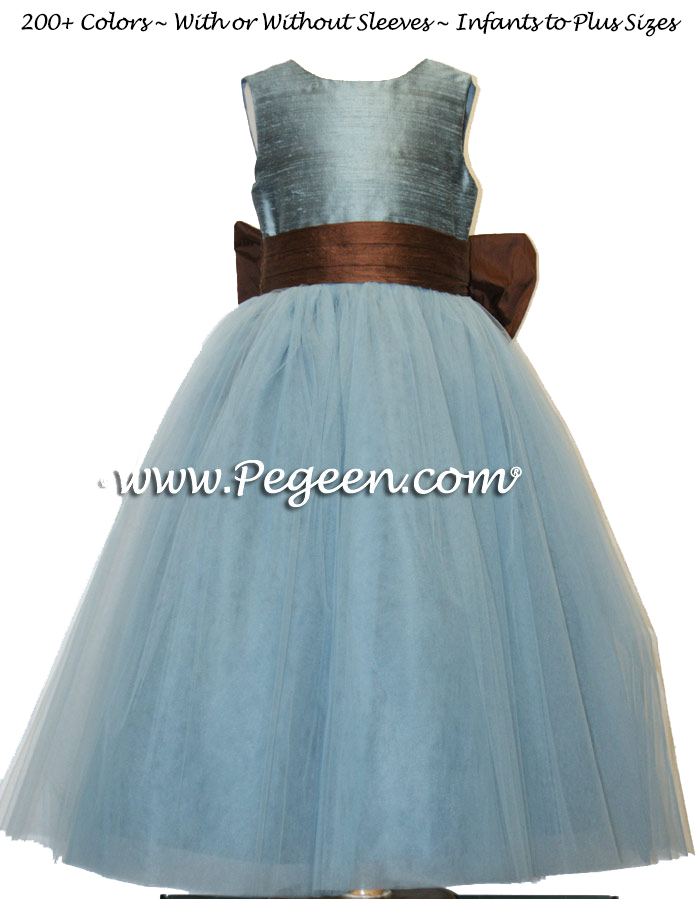 Pegeen Flower Girl Dress Company ~ 9147 State Rd 535 Orlando, FL 32836 ~ Shipping World Wide Since 1982