Flower Girl Dress with Signature Bustle and Dew Drop Tulle
In the pursuit of creating truly custom and enchanting flower girl dresses, this customer made a series of meticulous selections to ensure her vision was brought to life. The dresses were crafted with exquisite white tulle, a canvas that promised to evoke a sense of pure elegance and grace. To elevate the overall enchantment, the decision was made to include 10 layers of sparkle tulle, a choice that added a layer of sparkle and opulence to the ensemble (+$20). Additionally, the customer opted to include Dew Drop tulle, which for a modest fee of +$15, introduced an ethereal and delicate quality that complemented the dresses beautifully.
Adding further refinement to the ensemble, the bride chose the Pegeen Signature Bustle (+$85), a masterful addition that included two large pale ice pink roses. This signature bustle detail promised to transform the dresses into a work of art, incorporating the soft and subtle hues of pale ice pink, accentuating their natural beauty. The result was an exquisite blend of tradition and innovation, creating a truly remarkable and one-of-a-kind look.
The dress and sash were expertly coordinated in antique white, a choice that harmonized with the overall aesthetic, adding a touch of vintage charm and timeless elegance.
There were no additional charges for this flower girl dress. Optional prices are subject to change. Check menus for current prices.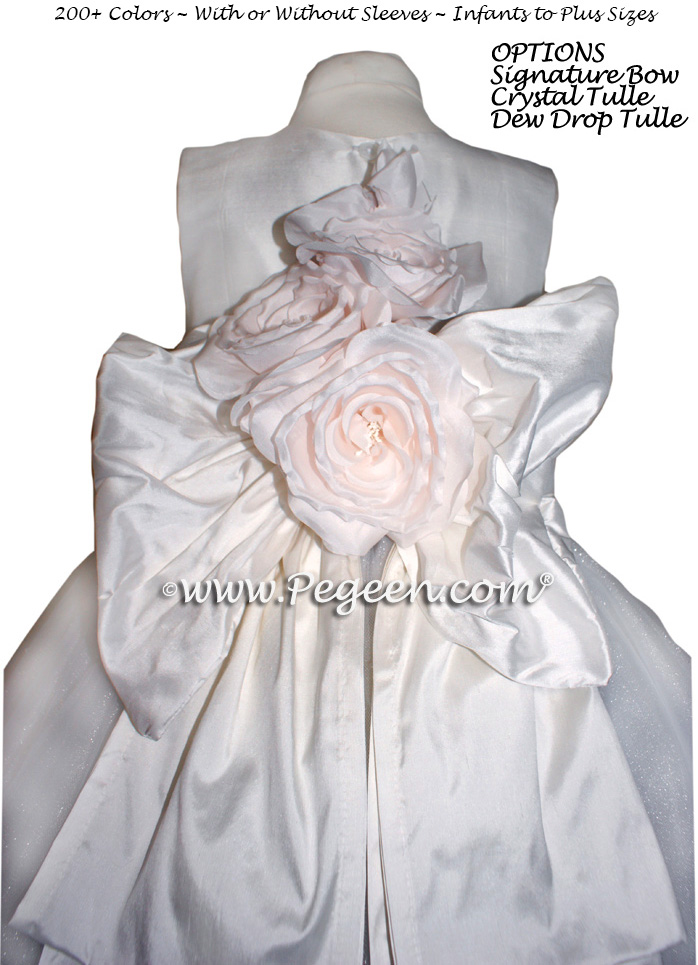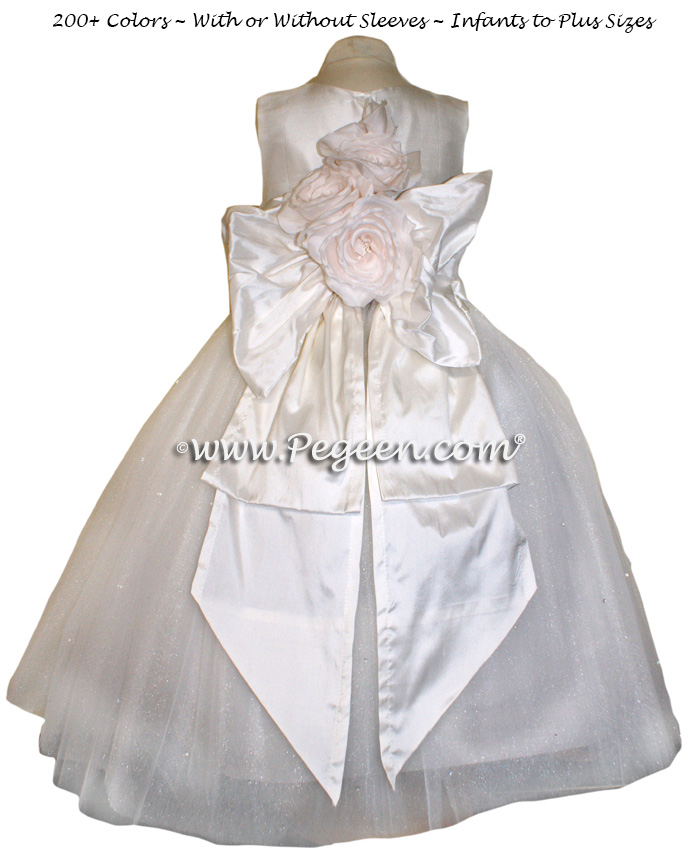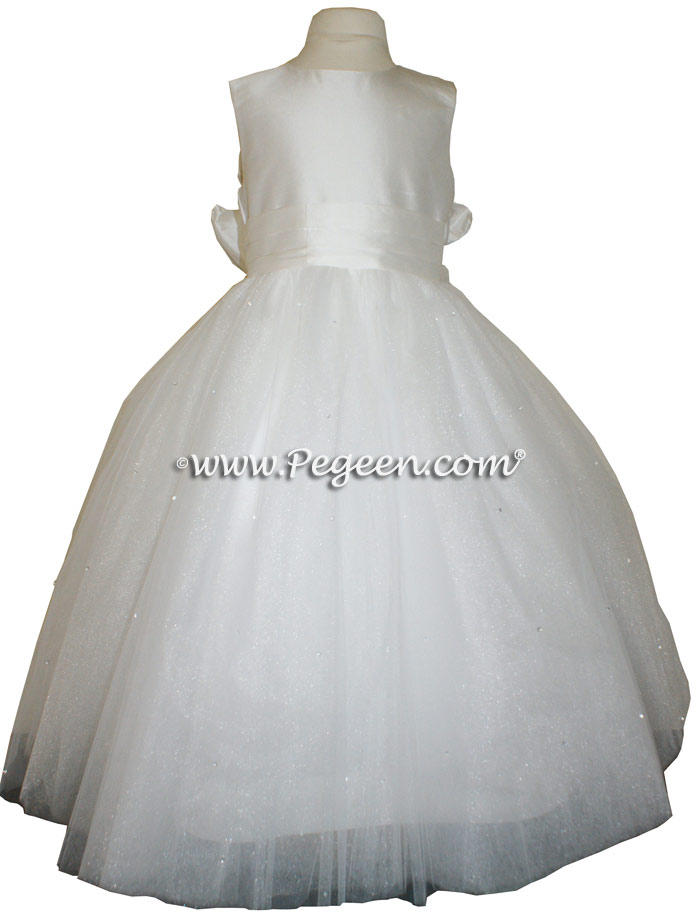 Pegeen Flower Girl Dress Company ~ 9147 State Rd 535 Orlando, FL 32836 ~ Shipping World Wide Since 1982