Hot Pink,Hibiscus Tulle Flower Girl Dresses | Pegeen
This customer chose to base her flower girl dresses on style 402 and used hibiscus and bisque to her flower girl dresses 402. She wanted layers of several colors of tulle +50. There were no additional charges for this flower girl dress. Optional prices are subject to change. Check menus for current prices.
About our dresses: Silk Available in 200+ colors up to 3 colors in any mix-and-match combination, from infants through plus sizes, lined in silk, includes petticoat and with or without sleeves at same price. To order this just like the customer did, CLICK the SEE DETAILS button and choose the standard things - like colors, sleeve choices, size and if needed, optional sizing, or trims. Custom flower girl dresses are not returnable as they are made to your specifications. We are not mass produced, do not sell to stores and many of our clients become long time customers and friends. If you are looking for a cheap flower girl dress, we don't use fabrics that are not up to our standards. BUT if what you want is an impeccably made and gorgeous dress or suit, then we are your designer. Pegeen® Luxury Childrenswear, proudly made in the USA in our own factory located just 1.5 miles from Disney World. Shipping Worldwide Since 1982.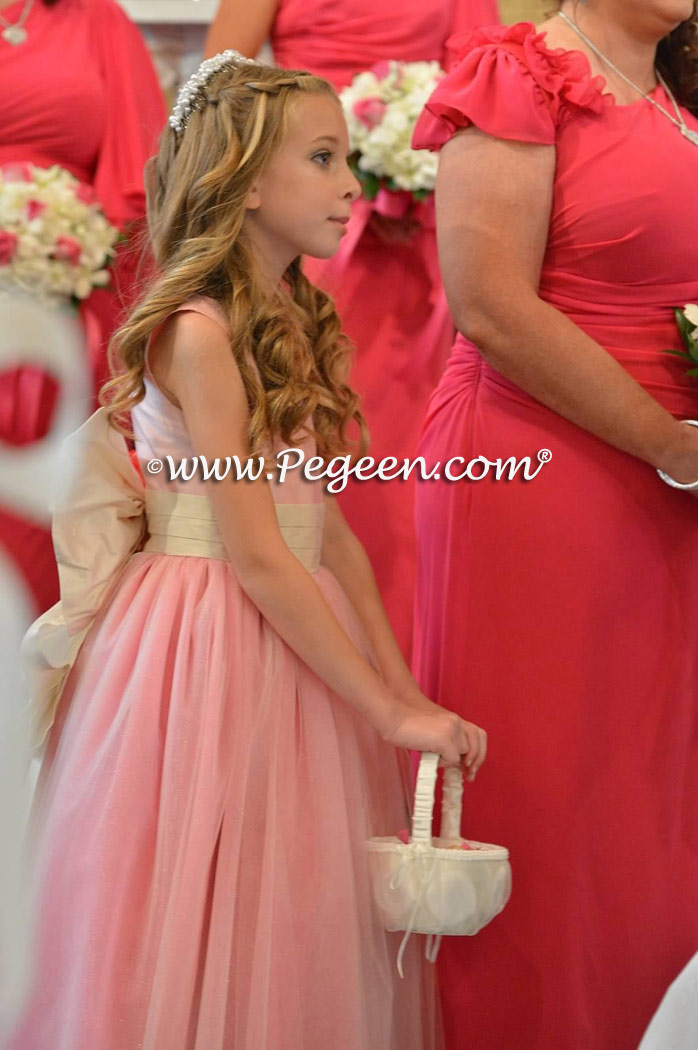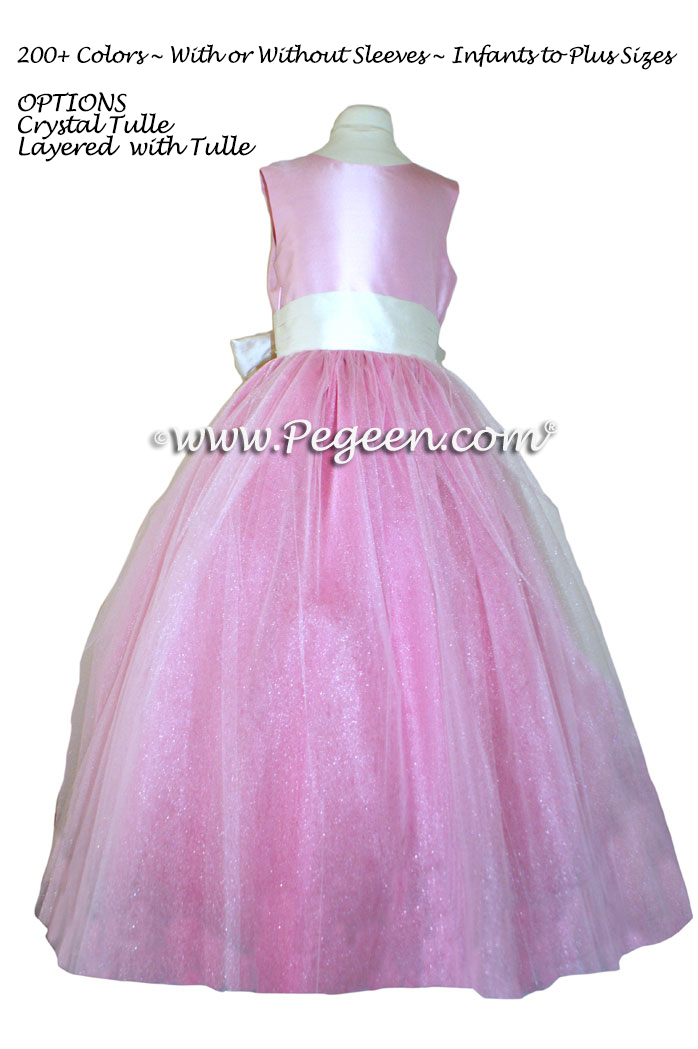 Pegeen Flower Girl Dress Company ~ 9147 State Rd 535 Orlando, FL 32836 ~ Shipping World Wide Since 1982