Style 402 Mountain Fall layered tulle flower girl dress
Looking for a show-stopping flower girl dress that will add a touch of glamour to your wedding?
Check out our stunning coppery colored silk (mountain fall) and tulle shaded dress! ✨ The unique reverse ombre shading and flowing tulle skirt make this dress a true statement piece, while the soft silk bodice ensures maximum comfort for your little one. It's the perfect choice for a stylish and sophisticated wedding, and will look amazing in your photos. Work with our design team to make your flower girl shine on your special day!
This customer chose to base her flower girl dress on Style 402 choosing the dress to be made in Mountain Fall silk and multiple layers of color tulle so that when she walked the colors changed. We call this layered tulle +50. There were no additional charges for this flower girl dress. Optional prices are subject to change. Check menus for current prices.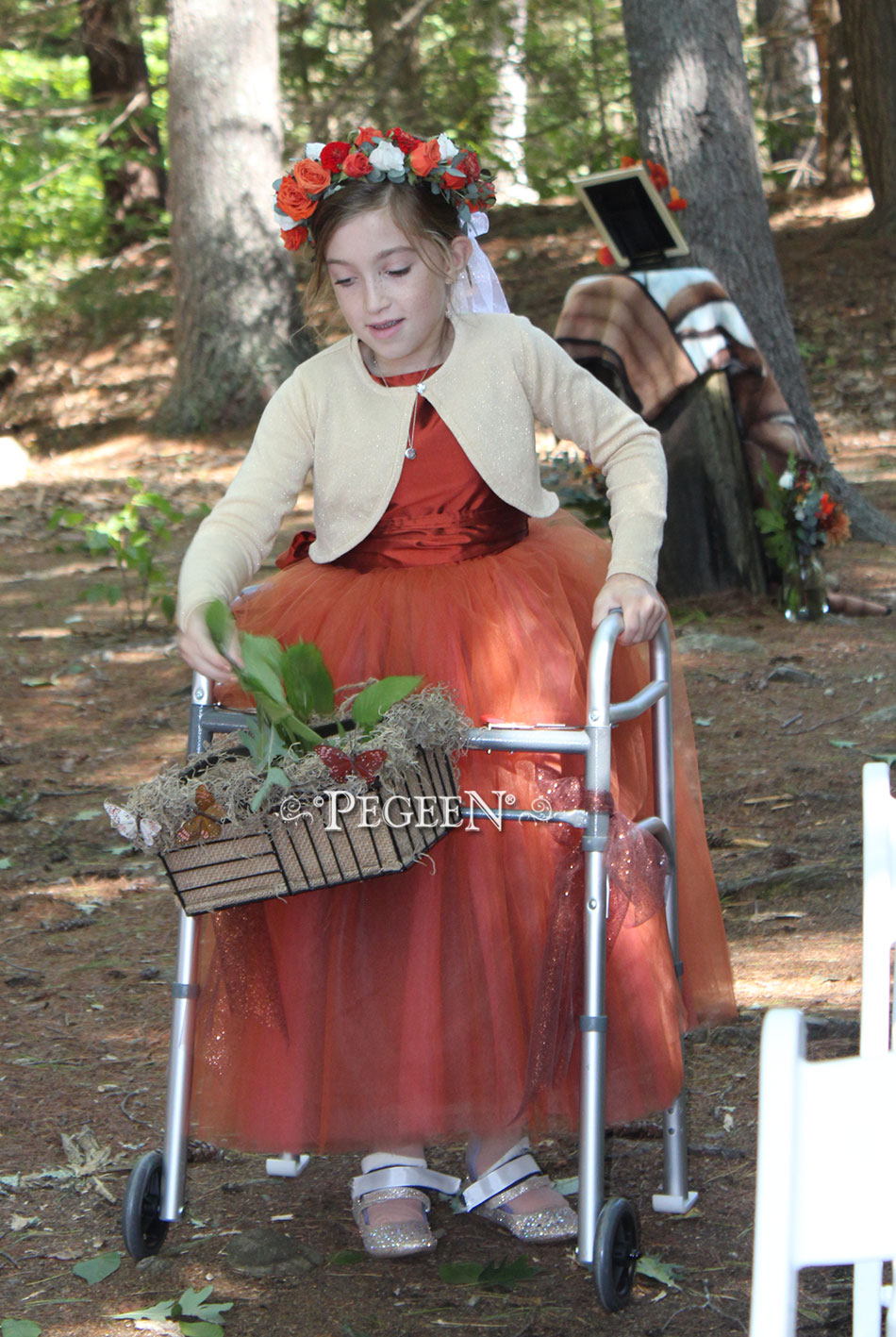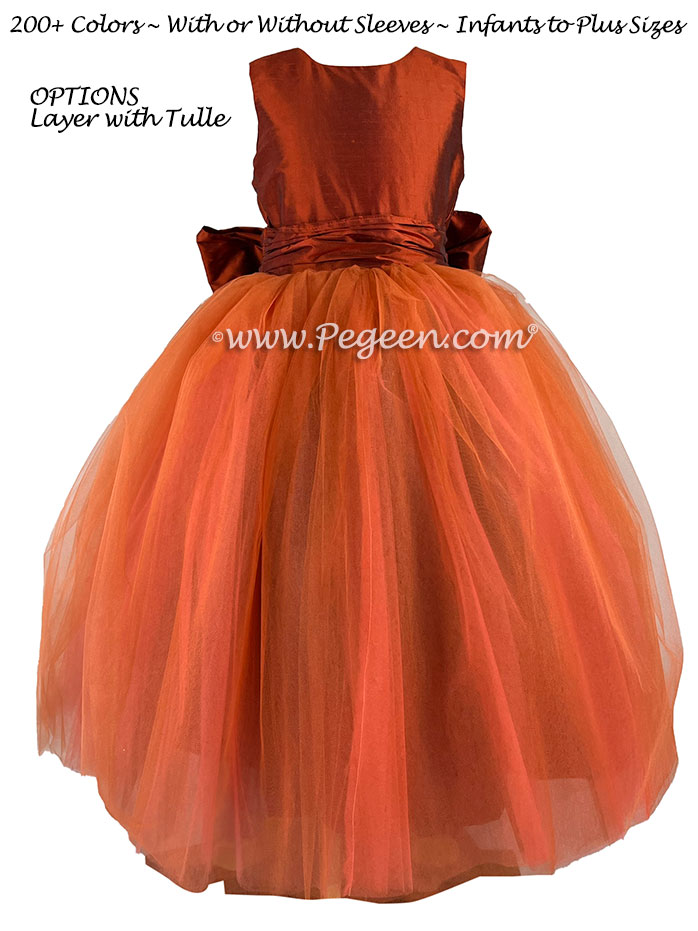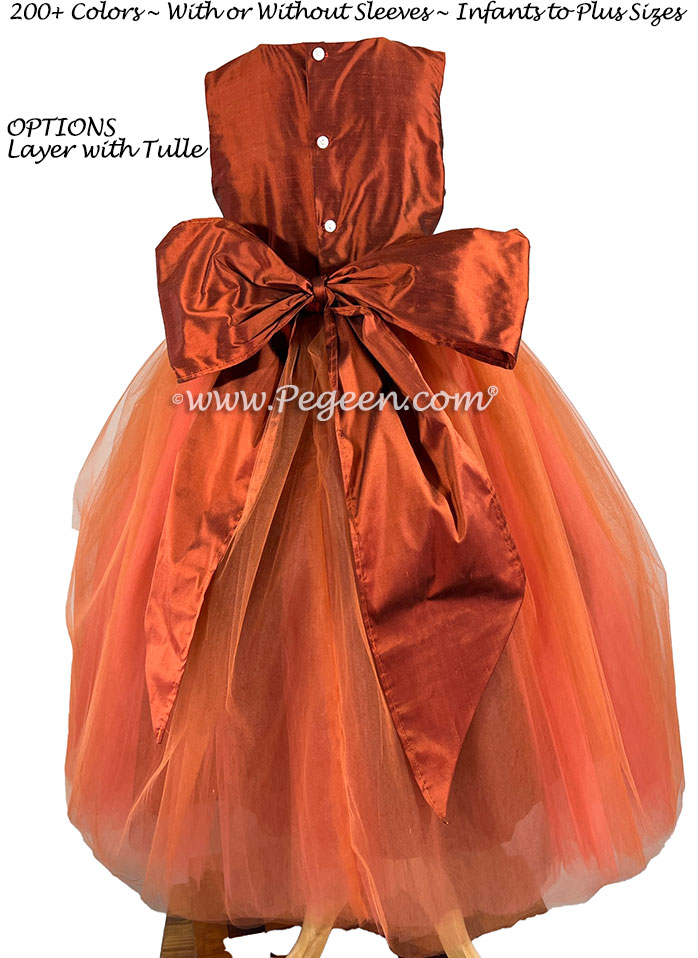 Pegeen Flower Girl Dress Company ~ 9147 State Rd 535 Orlando, FL 32836 ~ Shipping World Wide Since 1982