Lotus Pink, White Flower Girl Dress with Tulle | Pegeen
This customer's vision for the flower girl dresses was nothing short of spectacular. To bring her dream to life, she chose Style 402 as the canvas for her creation. The primary theme was a delicate and dreamy palette of white tulle, accented with shades of Lotus Pink. To achieve this enchanting effect, the dress incorporated a breathtaking ten layers of tulle. This design was a true work of art, with the multi-layered tulle adding a sense of depth and ethereal beauty.
The exquisite details didn't stop there. To enhance the dress further, the customer opted for several charming additions, each contributing to the dress's unique charm. For a touch of timeless elegance, the antique white sash perfectly complemented the soft, romantic hues of the tulle. The Pegeen Signature Bustle, adorned with two large pink roses, added a touch of sophistication and whimsy to the design. This custom feature cost $70 but was undoubtedly worth it to achieve a look that was both regal and charming.
As a final flourish, the dress featured a v-back, which subtly emphasized the intricate layers of tulle and the overall design. This small yet impactful detail added an extra $10 to the total cost, enhancing the dress's overall allure. It's no surprise that this remarkable ensemble was featured in a prominent wedding publication, Style Me Pretty, as it truly encapsulated the magic and romance of a fairytale wedding.
There were no additional charges for this flower girl dress. Optional prices are subject to change. Check menus for current prices.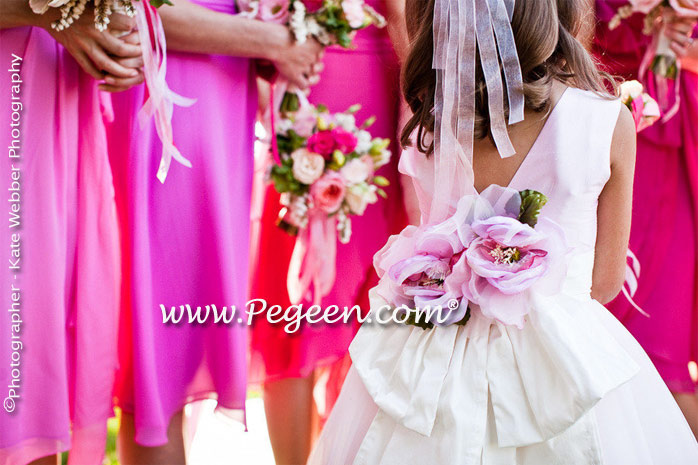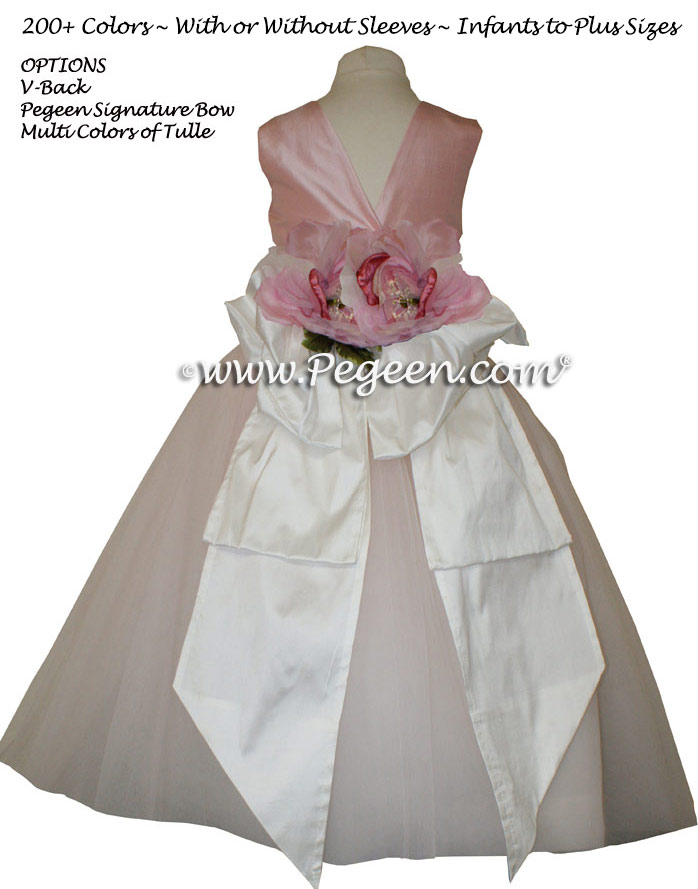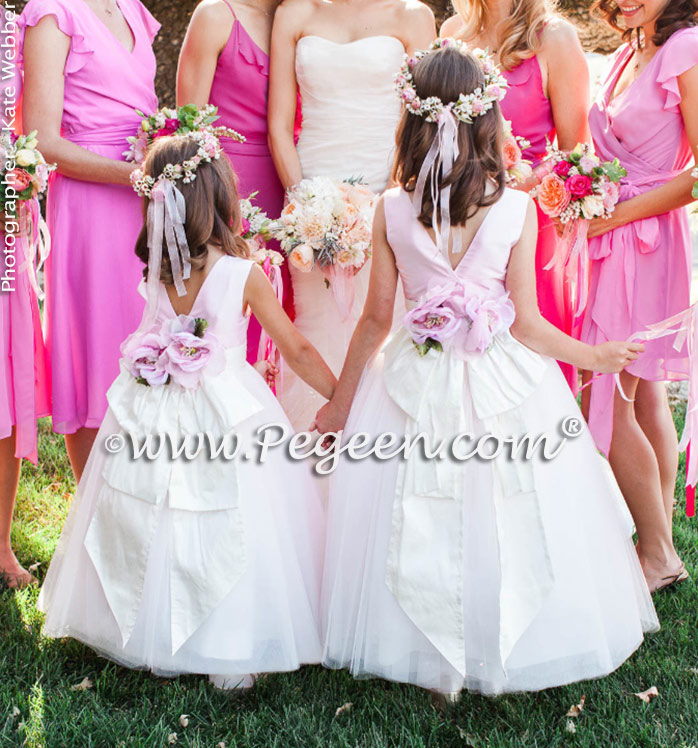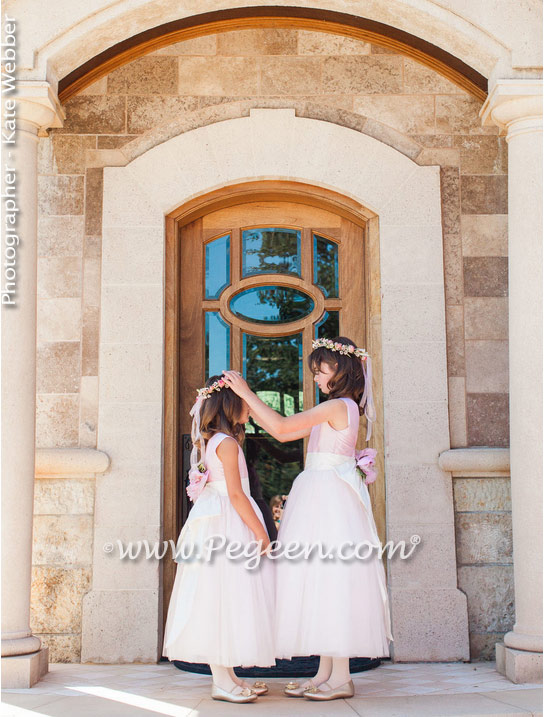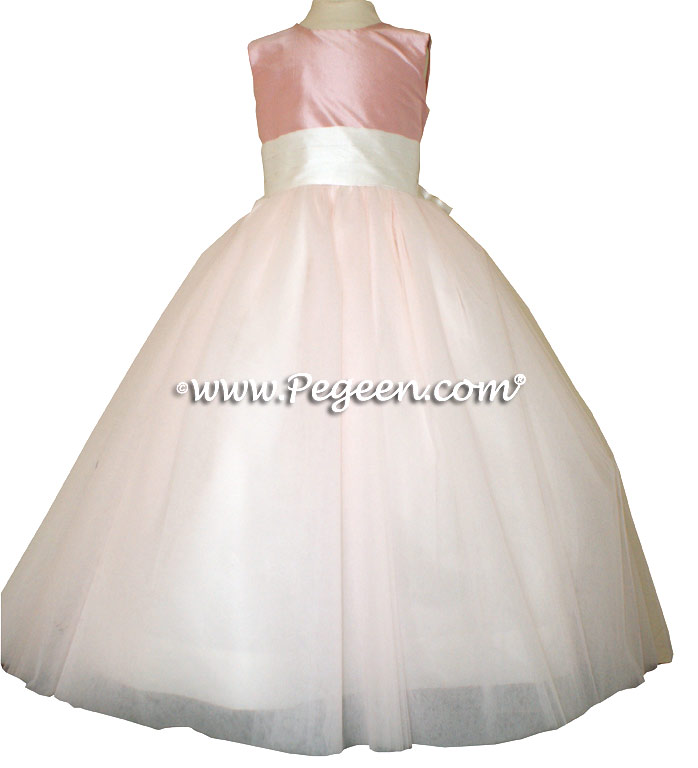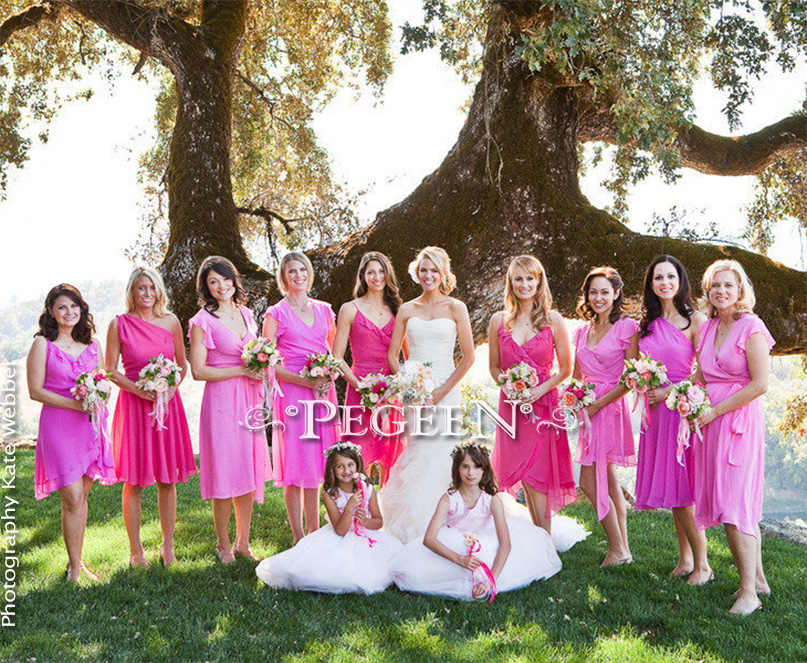 Pegeen Flower Girl Dress Company ~ 9147 State Rd 535 Orlando, FL 32836 ~ Shipping World Wide Since 1982