Flower Girl Dress with Puff Sleeves in Polar Ice (Aqua)
This customer embarked on a creative journey with Pegeen to craft the perfect flower girl dresses, choosing the exquisite Style 402 as their canvas. Their choice of the enchanting "polar ice" color, a captivating shade of aqua, set the stage for a truly captivating ensemble. Paired with antique white silk, this combination added an element of timeless elegance to the dresses.
Intricate details played a significant role in bringing this vision to life. The addition of puff sleeves, a charming and whimsical choice, injected an extra dose of charm into the dresses. These delicate sleeves, an optional feature with a +15 upgrade, beautifully complemented the overall design.
The creative process didn't stop there. A v-back design, with a +10 upgrade, was incorporated to add a touch of sophistication and unique flair to the dresses. This thoughtful addition added an element of surprise and modernity to the classic silhouette.
To achieve the perfect shade of tiffany blue, the aqua-colored silk was adorned with layers of tulle in two distinct tiffany blue hues. Additionally, shimmer tulle with a +20 upgrade was incorporated, introducing a subtle yet enchanting sparkle to the dresses. The result was a breathtaking harmony of colors, capturing the essence of tiffany blue with a captivating shimmer.
This project exemplified the attention to detail and commitment to customization that Pegeen is known for. The intricate choices made by this customer resulted in flower girl dresses that were not only visually stunning but also a testament to the endless possibilities available when collaborating with Pegeen to bring unique visions to life.
There were no additional charges for this flower girl dress. Optional prices are subject to change. Check menus for current prices.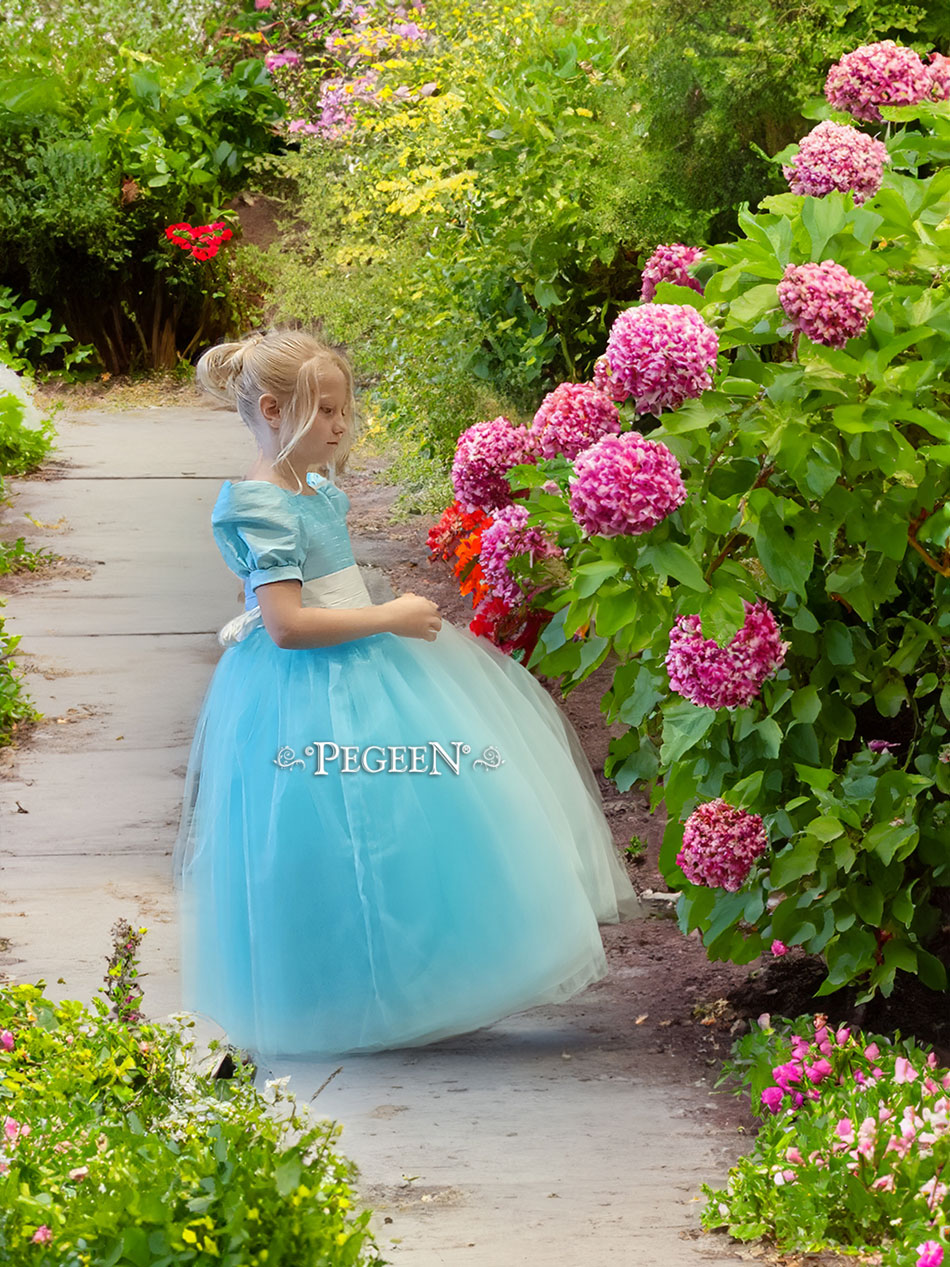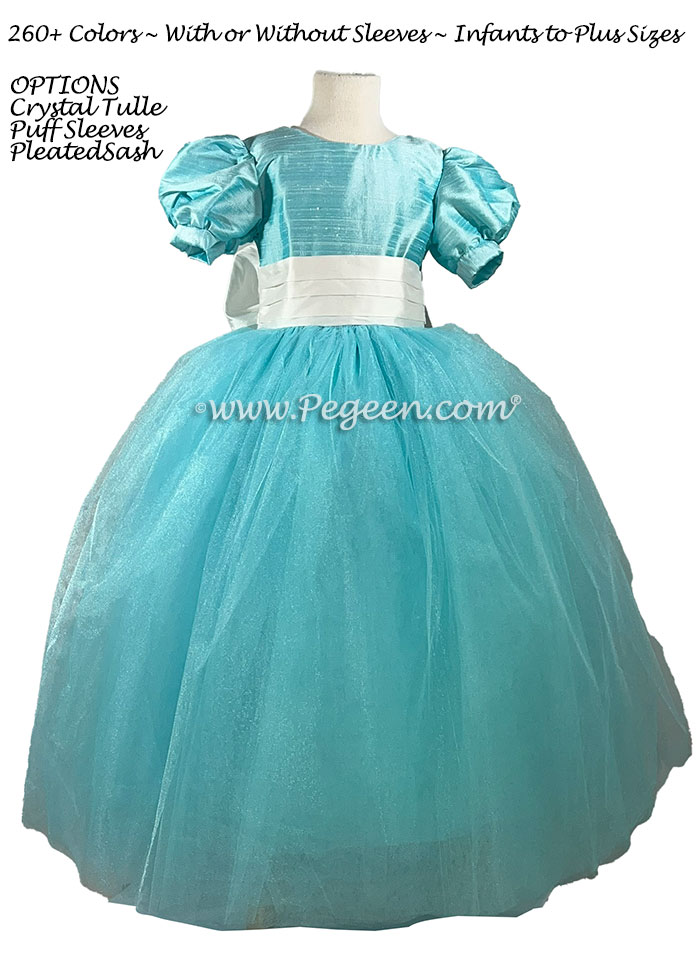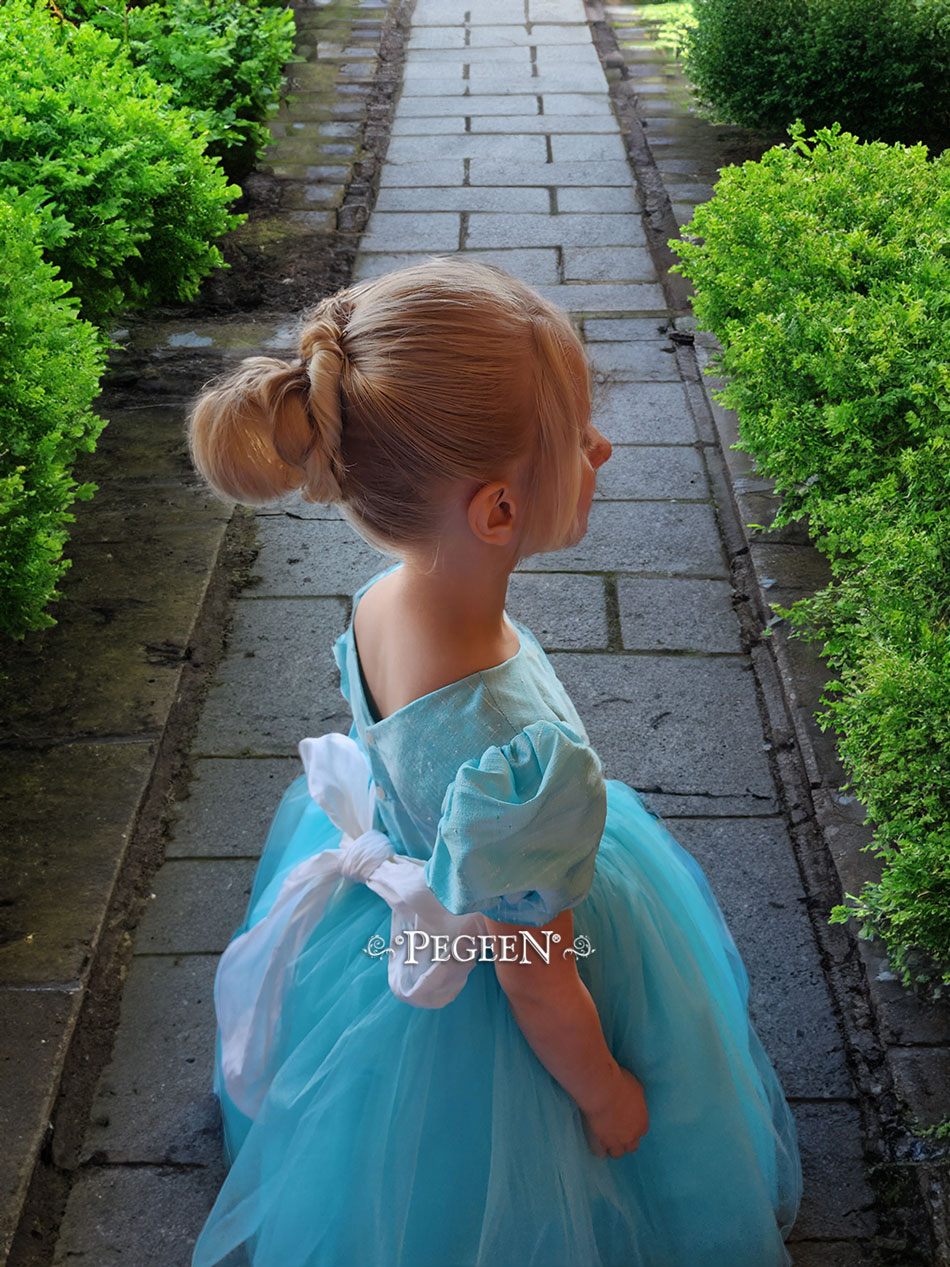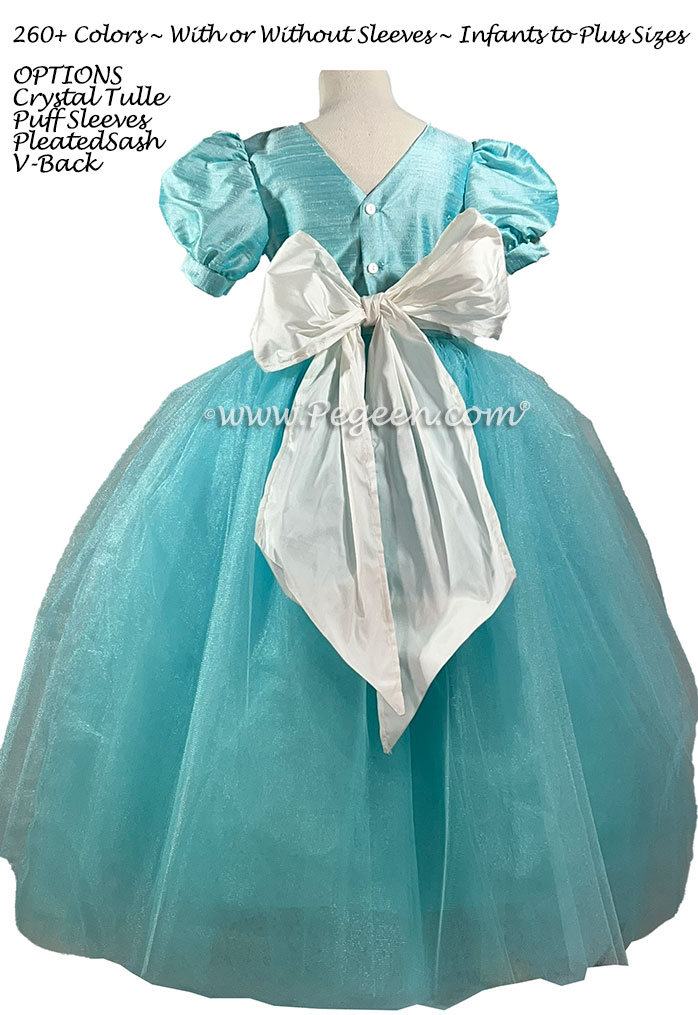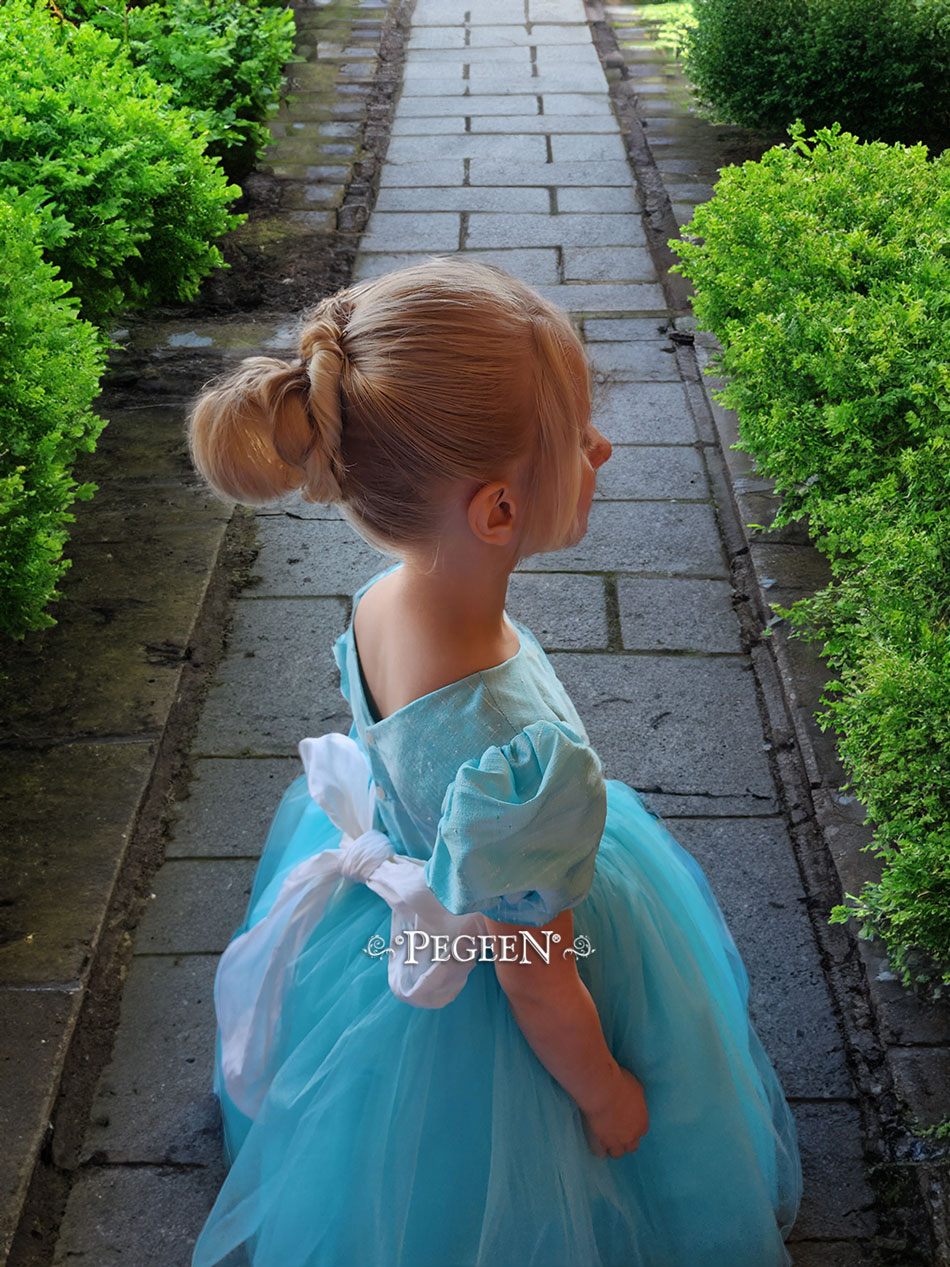 Pegeen Flower Girl Dress Company ~ 9147 State Rd 535 Orlando, FL 32836 ~ Shipping World Wide Since 1982