Style 402 White Tulle flower girl dress with flower trim and long sleeves
Our esteemed customer recently placed an order for a beautiful flower girl dress based on our Style 402. This particular creation promises to be a true masterpiece, tailored to her unique preferences. To add a touch of sophistication and warmth to this dress, she selected the timeless Antique White silk as the foundational fabric. Antique White has long been a favorite among brides and flower girls alike due to its classic elegance and versatility.
One of the distinctive features of this dress is the addition of long sleeves, which our customer wisely chose to include. The long sleeves contribute to the dress's overall charm, offering both style and coverage, making it suitable for various weather conditions. This choice reflects the thoughtfulness our customers put into crafting the perfect attire for their special occasions.
In addition to these delightful selections, our customer opted for a bustle sash, enhancing the dress's classic silhouette with a hint of contemporary flair. The bustle sash serves as a versatile accessory, allowing for an adjustable fit while adding an extra layer of visual interest. This customization truly showcases the endless possibilities available when designing flower girl dresses at Pegeen. With every choice, our customers bring their vision to life, resulting in a dress that embodies their unique style and elegance.
There were no additional charges for this flower girl dress. Optional prices are subject to change. Check menus for current prices.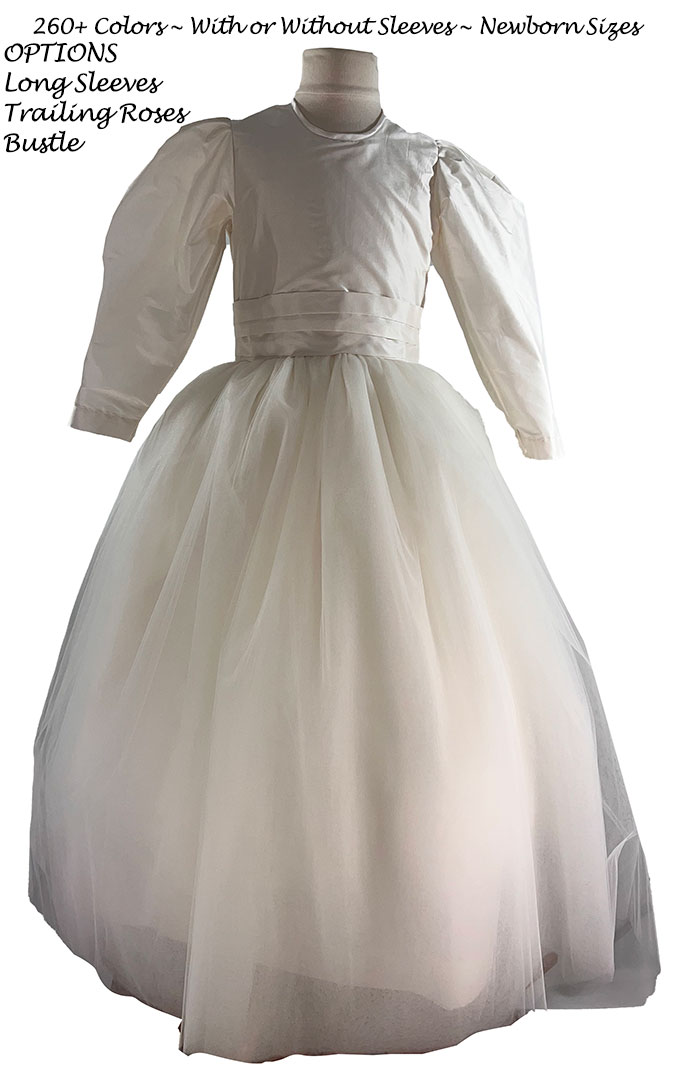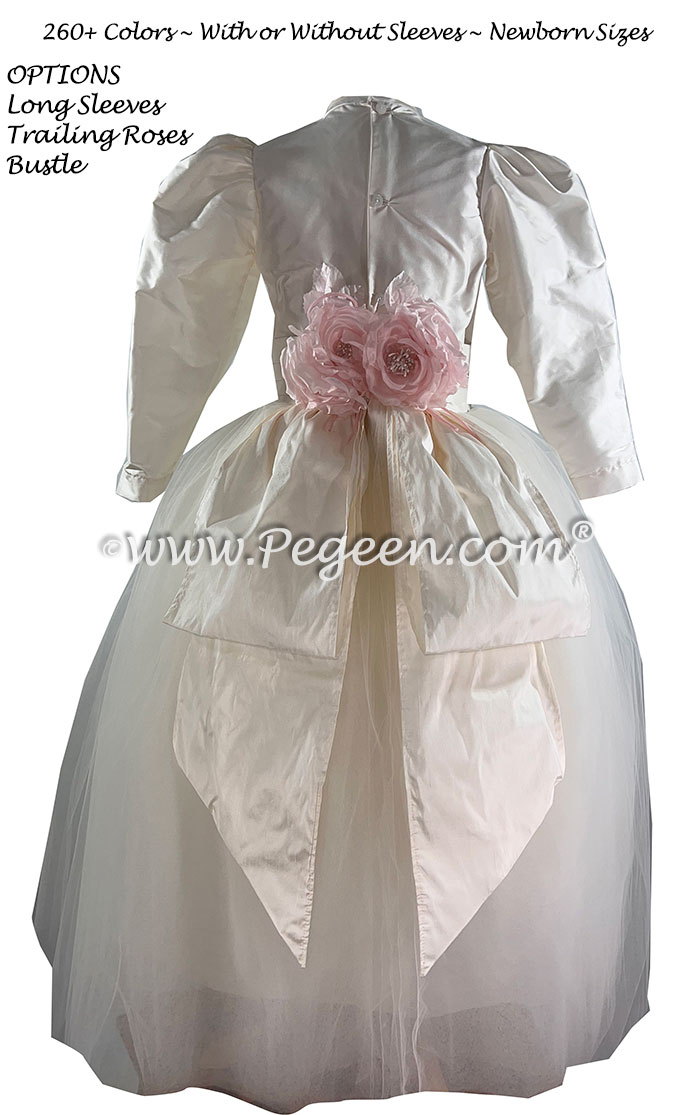 Pegeen Flower Girl Dress Company ~ 9147 State Rd 535 Orlando, FL 32836 ~ Shipping World Wide Since 1982