Flower Girl Dress Style 409 in Pure Gold and Black silk
The customer made a distinctive choice by selecting style 409 for her flower girl dresses. The striking combination of a pure gold skirt and a charming gold check gingham sash adds an elegant and playful touch to the overall look. The addition of the gingham check, which incurred an extra cost of $20, enhances the uniqueness and visual appeal of the dresses. This delightful combination of colors and fabrics creates a truly enchanting and memorable appearance for the flower girls.
There were no additional charges for this flower girl dress. Optional prices are subject to change. Check menus for current prices.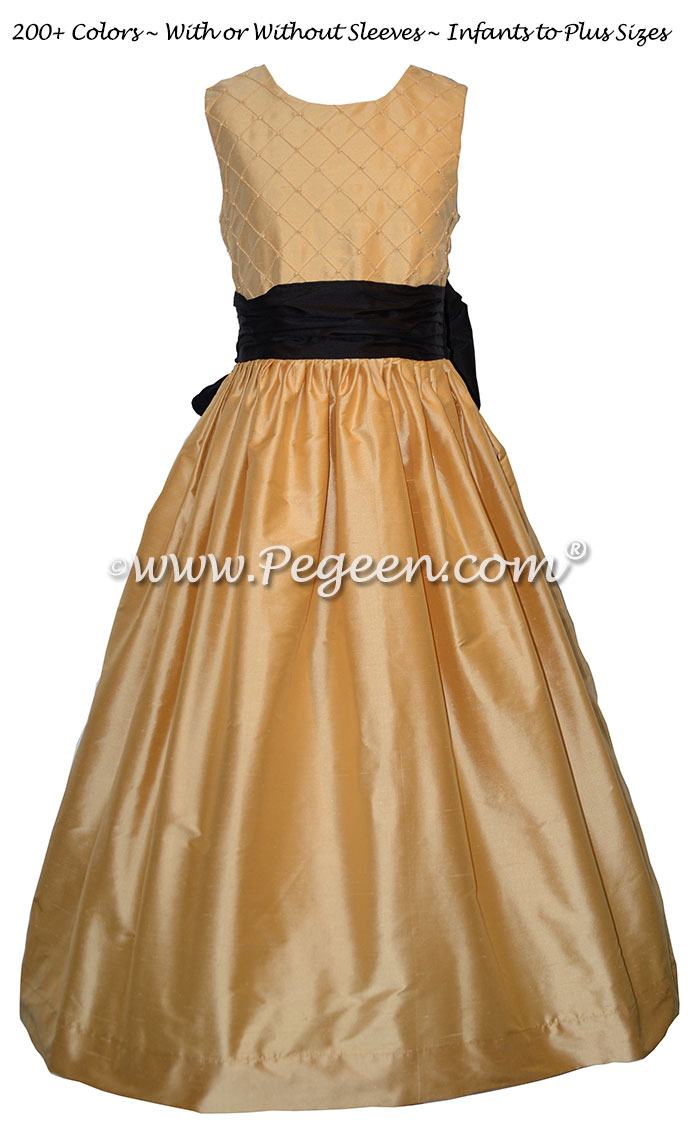 Pegeen Flower Girl Dress Company ~ 9147 State Rd 535 Orlando, FL 32836 ~ Shipping World Wide Since 1982