Ethereal Elegance: A Custom Flower Girl Dress for Katy's Special Day
Katy, a valued and repeat customer, came to us with a unique request – she needed two flower girl dresses in a hurry, each with its own distinct style and color. For the older junior bridesmaid, we crafted a stunning dress in our Style 413, using a captivating new color known as Wind Blue as the foundation. Additionally we added shimmer tulle +20, a v-back +10, and a Jr Bridesmaids sash +10.
To elevate the dress to a new level of enchantment, we incorporated shimmer tulle, adding a touch of glamour and radiance. The addition of a v-back design brought an element of sophistication, while the Jr Bridesmaids sash completed the look with a graceful flourish. To tie everything together, we used matching Blue Tulle, enhancing the dress's ethereal quality, and ensuring that Katy's vision for her special day was brought to life.
This creation is a testament to the magic that can happen when a customer's unique vision meets our commitment to crafting exquisite, one-of-a-kind flower girl dresses. At Pegeen, we take pride in helping make your dreams a reality, one stitch at a time.
There were no additional charges for this flower girl dress. Optional prices are subject to change. Check menus for current prices.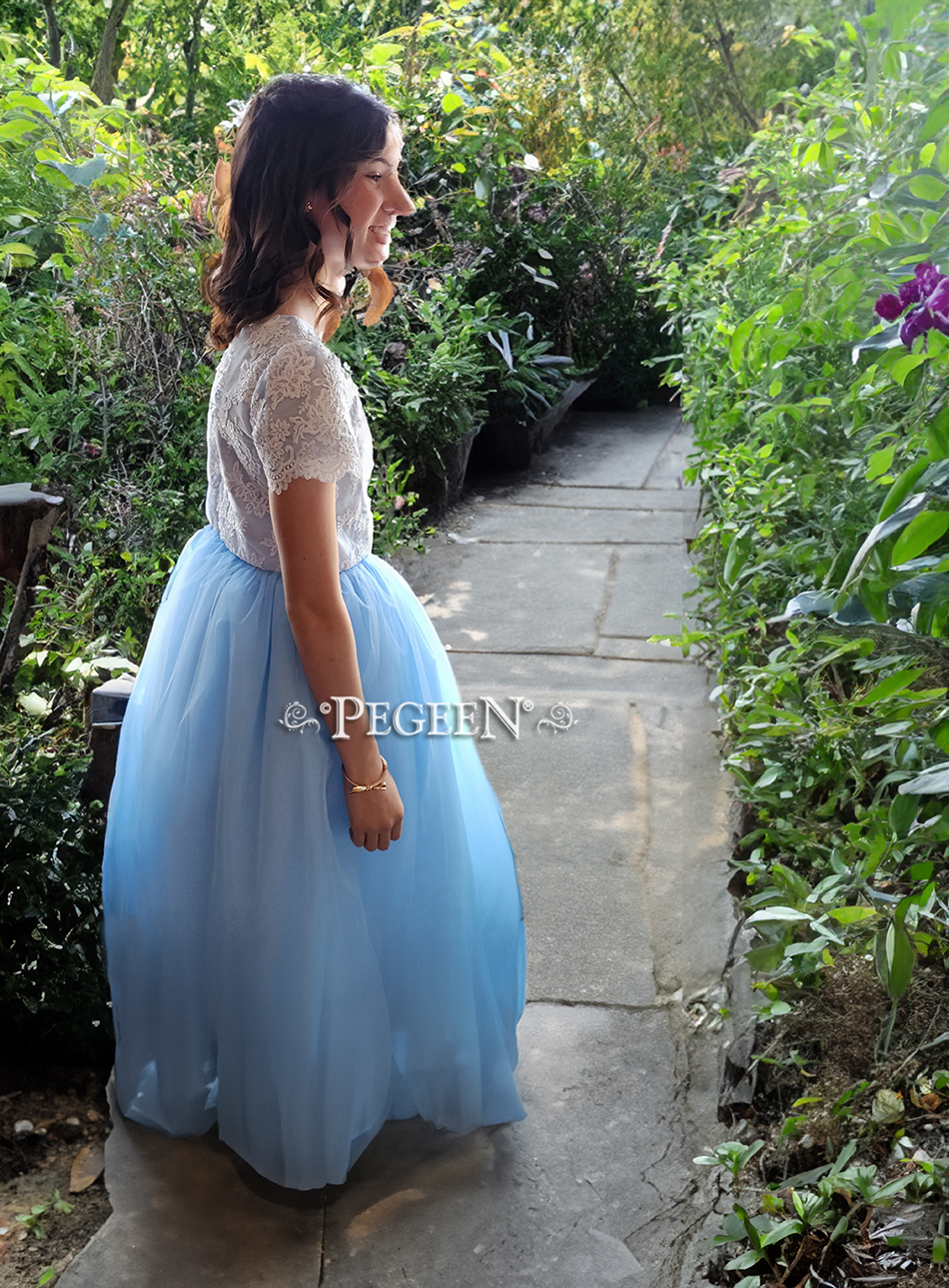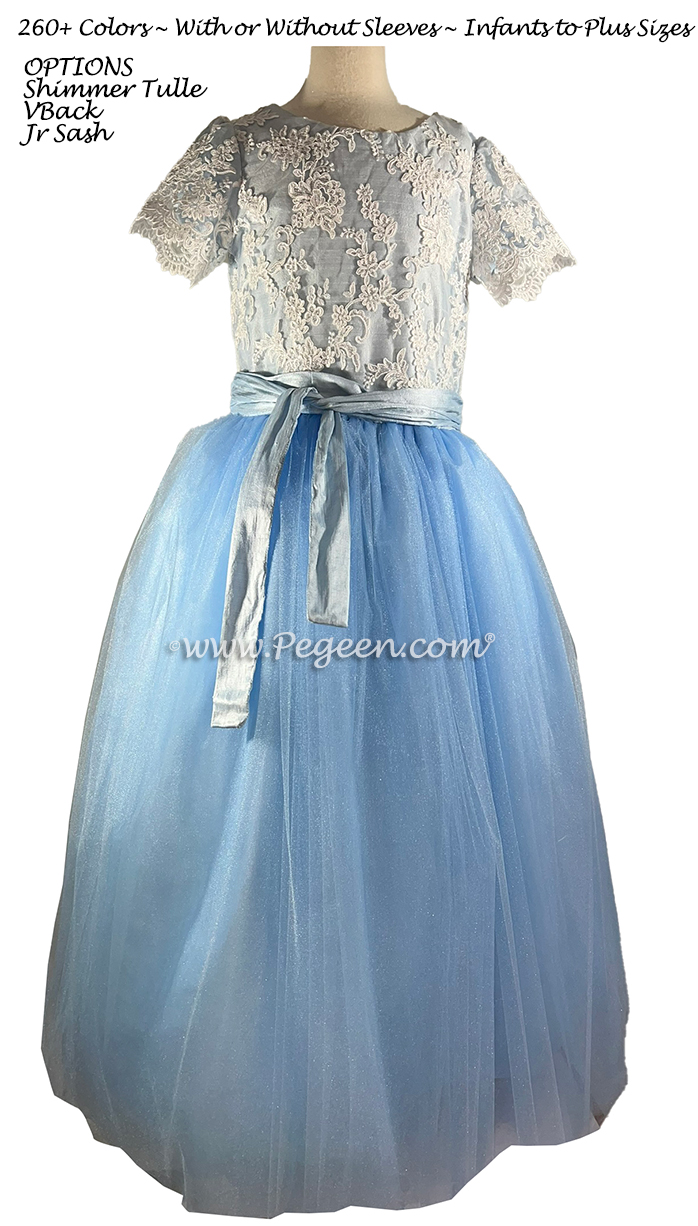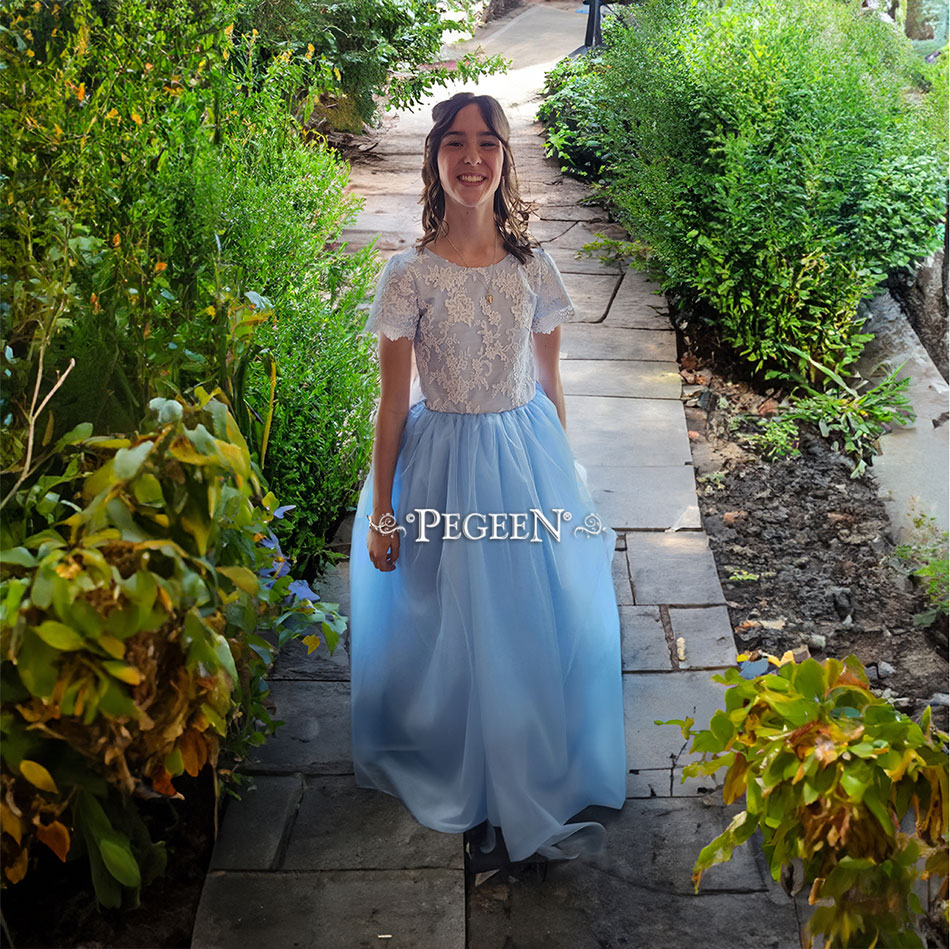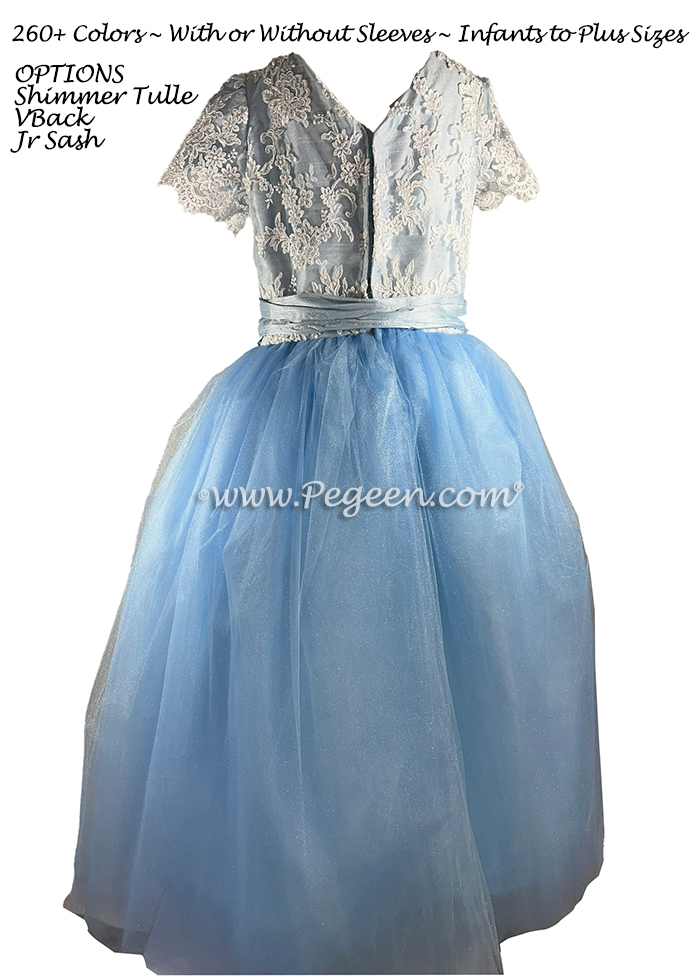 Pegeen Flower Girl Dress Company ~ 9147 State Rd 535 Orlando, FL 32836 ~ Shipping World Wide Since 1982