Pink Sequined backless dress for a Saudia Arabia Wedding
Our customers visited us while they were in Disney World with their tiny twin daughters. Currently studying in the US, they were going back to Saudia Arabia for a wedding in a few months and asked us to create some special dresses for the twins. Since weddings in the Middle East are known to be influenced by spectacular Lebanese fabrics, we decided on the beaded netting and line in pale Ice Pink. In the enchanting realm of flower girl dresses, there exists a creation that radiates sheer magnificence, a masterpiece lovingly handcrafted by Pegeen. Our dedicated team embarked on a journey to craft a two special flower girl dresses bound for a wedding in Saudia Arabia that would redefine the very essence of elegance, a dress destined to capture the heart of a fairytale. The outcome? A princess flower girl dress that left onlookers spellbound.
Our discerning customer, with an unerring eye for beauty, selected the illustrious Style 430 as the canvas for her dream dress, a gem from The Fairytale Collection. This dress epitomizes opulence, embellished with intricate sequins and ornate embroidery, each stitch telling a tale of enchantment and grace. While the dress traditionally boasts a pristine white, we believe that dreams should wear color. Thus, we offer the option to line this exquisite creation in any hue of your choosing, granting you the power to infuse your unique style into its design.
The enchantment of this dress resides in its intricate details. The embroidery pirouettes gracefully across fine netting, weaving an ethereal aura befitting a true fairytale. With every meticulously placed stitch and glistening sequin, this dress emanates an air of charm and sophistication, making it the ultimate choice for a flower girl who deserves to bask in royal splendor.
There were no additional charges for this flower girl dress. Optional prices are subject to change. Check menus for current prices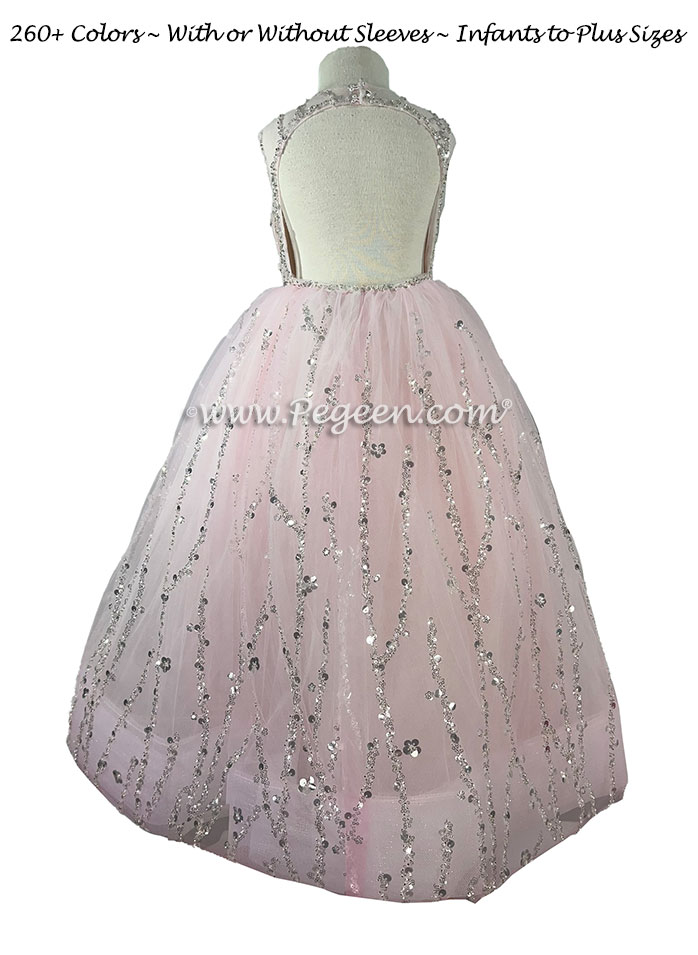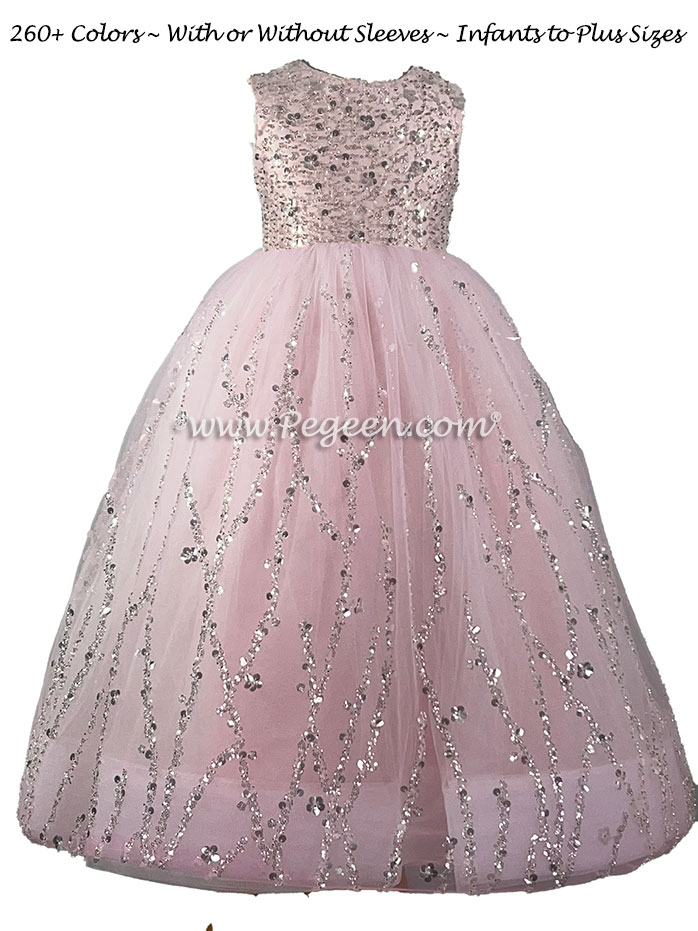 Pegeen Flower Girl Dress Company ~ 9147 State Rd 535 Orlando, FL 32836 ~ Shipping World Wide Since 1982