Style 430 Sequined Backless Flower Girl Dress
In the enchanting world of flower girl dresses, one creation stands out as truly spectacular - a masterpiece brought to life by Pegeen. Our talented team embarked on a journey to craft a dress that would redefine elegance and capture the essence of a fairytale. The result? A princess flower girl dress that left everyone in awe.
Our customer, with a discerning taste for beauty, chose to base her dream dress on the illustrious Style 430, a masterpiece hailing from The Fairytale Collection. This dress is a vision of opulence, adorned with intricate sequins and elaborate embroidery that tell a story of enchantment and grace. While the dress is originally available in pristine white, we believe that every dream deserves to be colored. That's why we offer the option to line this exquisite creation in any color of your choice, allowing you to infuse your personal style into the design.
The magic of this dress lies in the delicate details. The embroidery gracefully dances over a fine netting, creating an ethereal aura that befits a true fairytale. With every stitch and sequin, this dress exudes charm and sophistication, making it the perfect choice for a flower girl who deserves to feel like royalty.
In the world of flower girl dresses, this creation by Pegeen is a testament to our commitment to crafting garments that are more than just attire; they are wearable works of art. When dreams and creativity converge, the result is a dress that goes beyond expectations, leaving a lasting impression on hearts and memories alike. This princess flower girl dress is not just an outfit; it's a symbol of elegance, beauty, and the magic of childhood dreams coming true.
There were no additional charges for this flower girl dress. Optional prices are subject to change. Check menus for current prices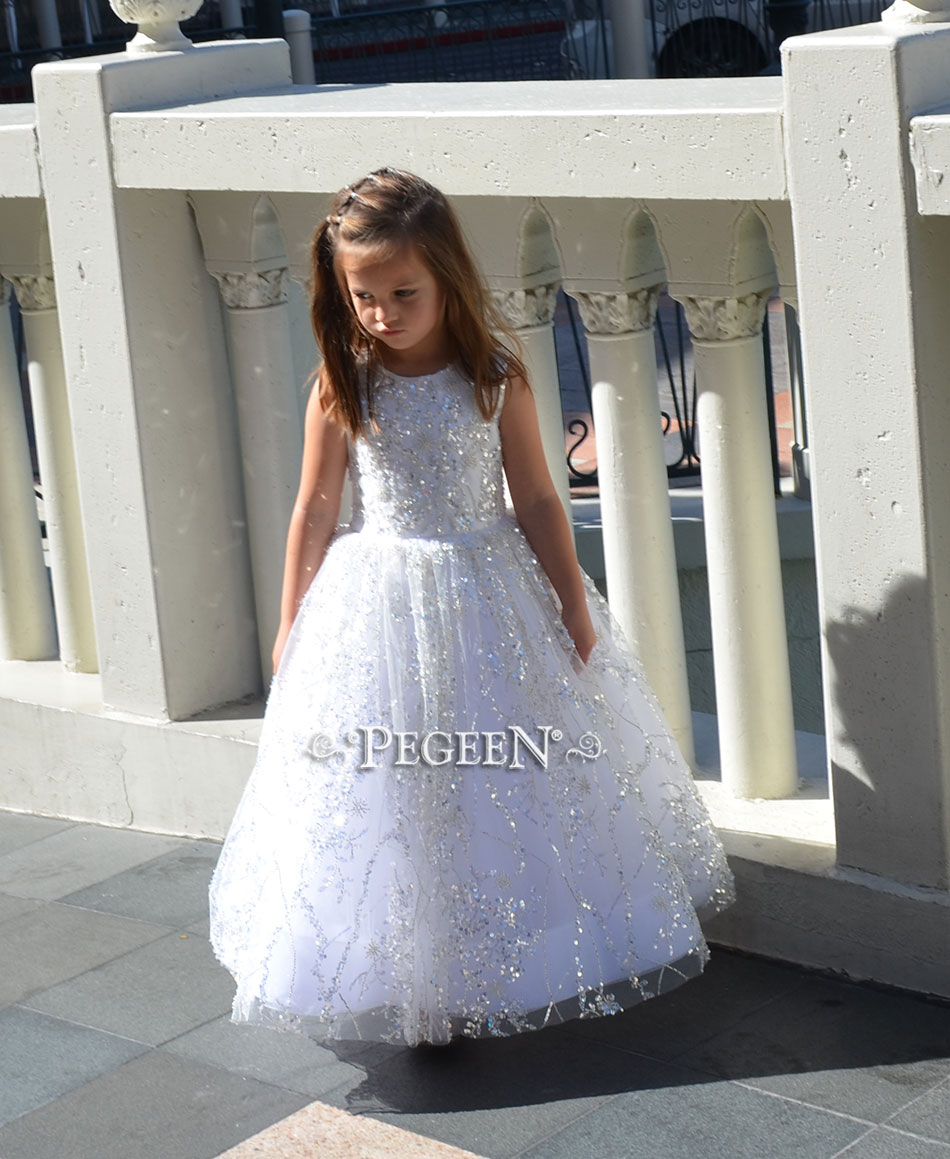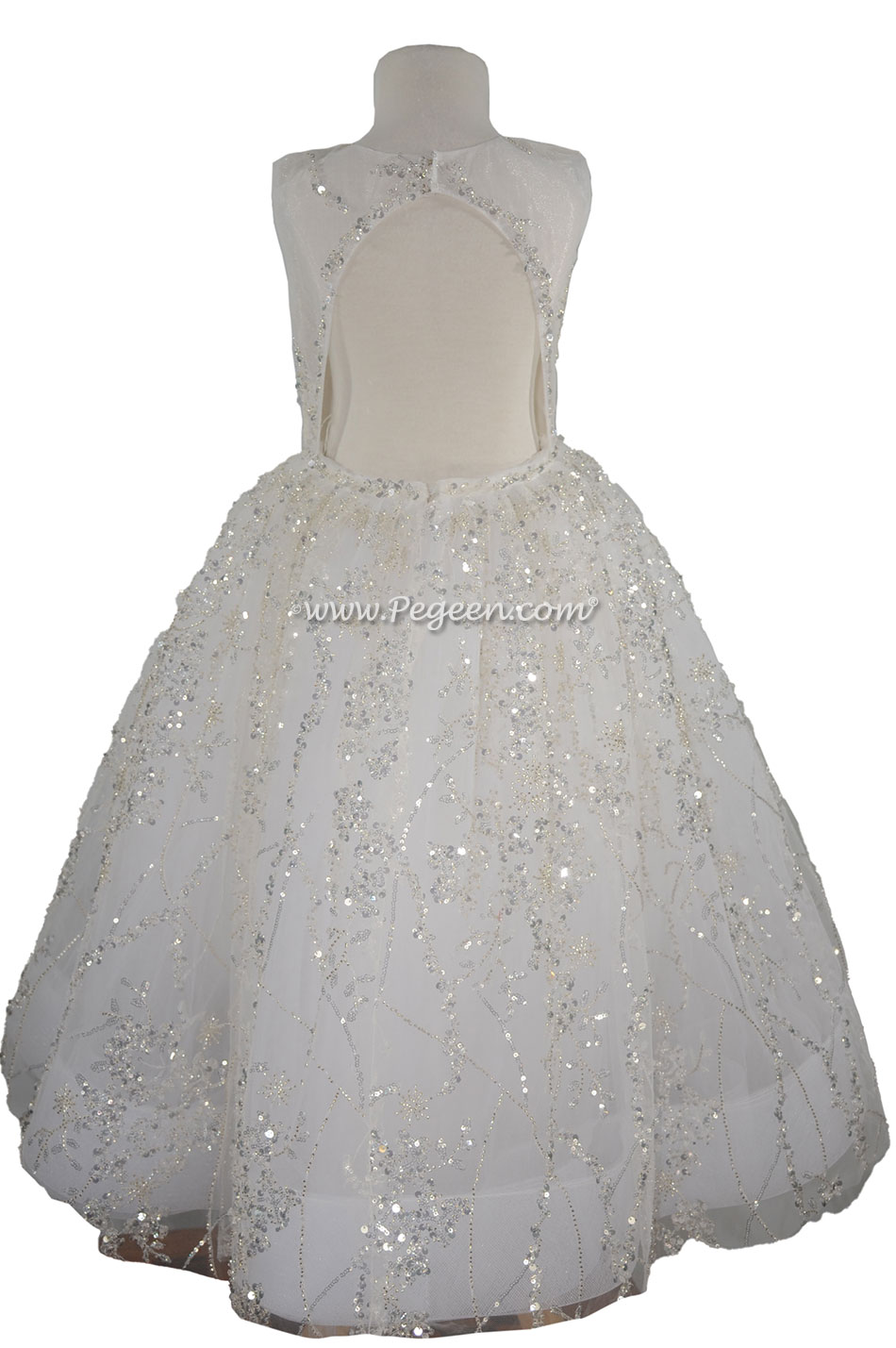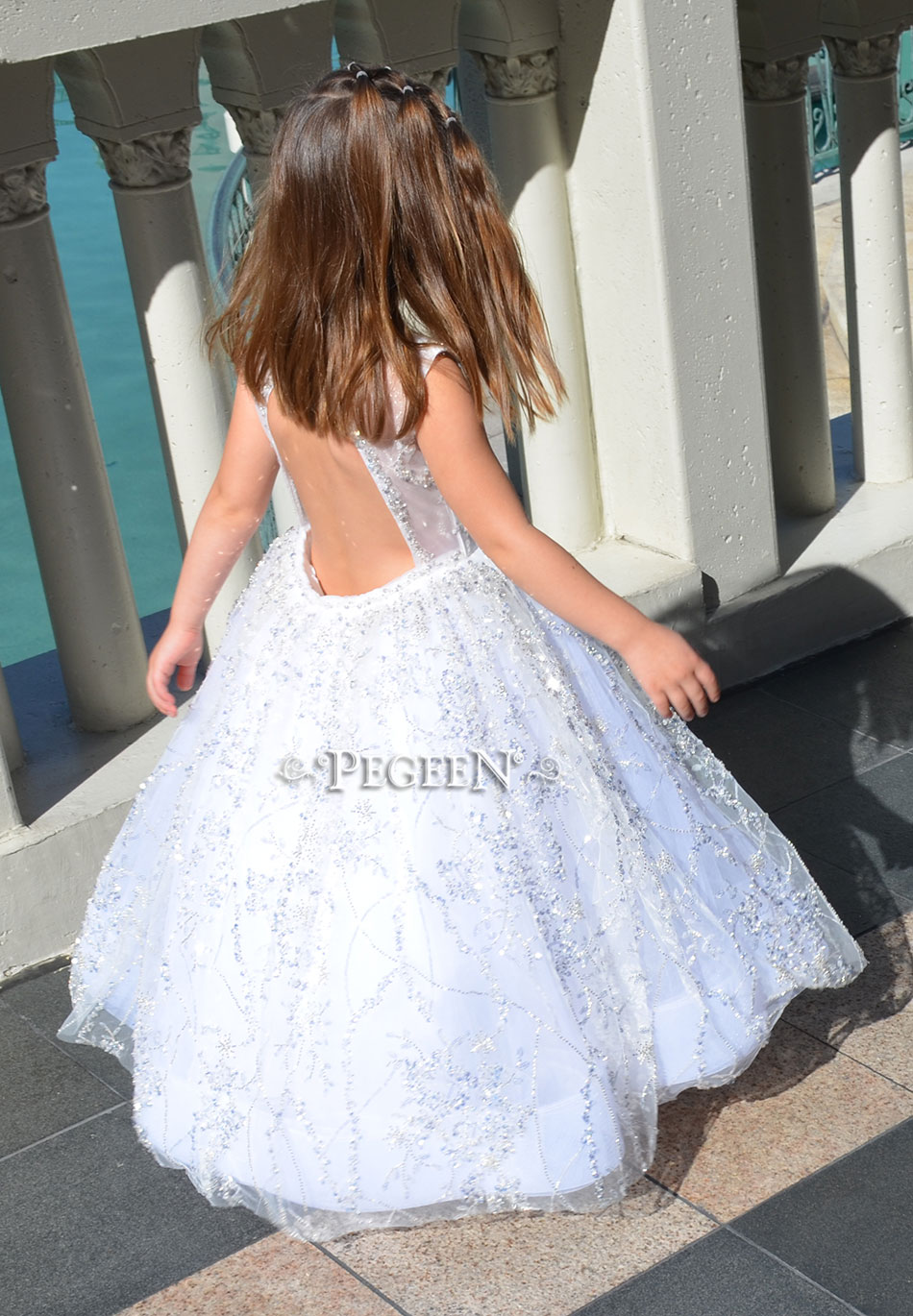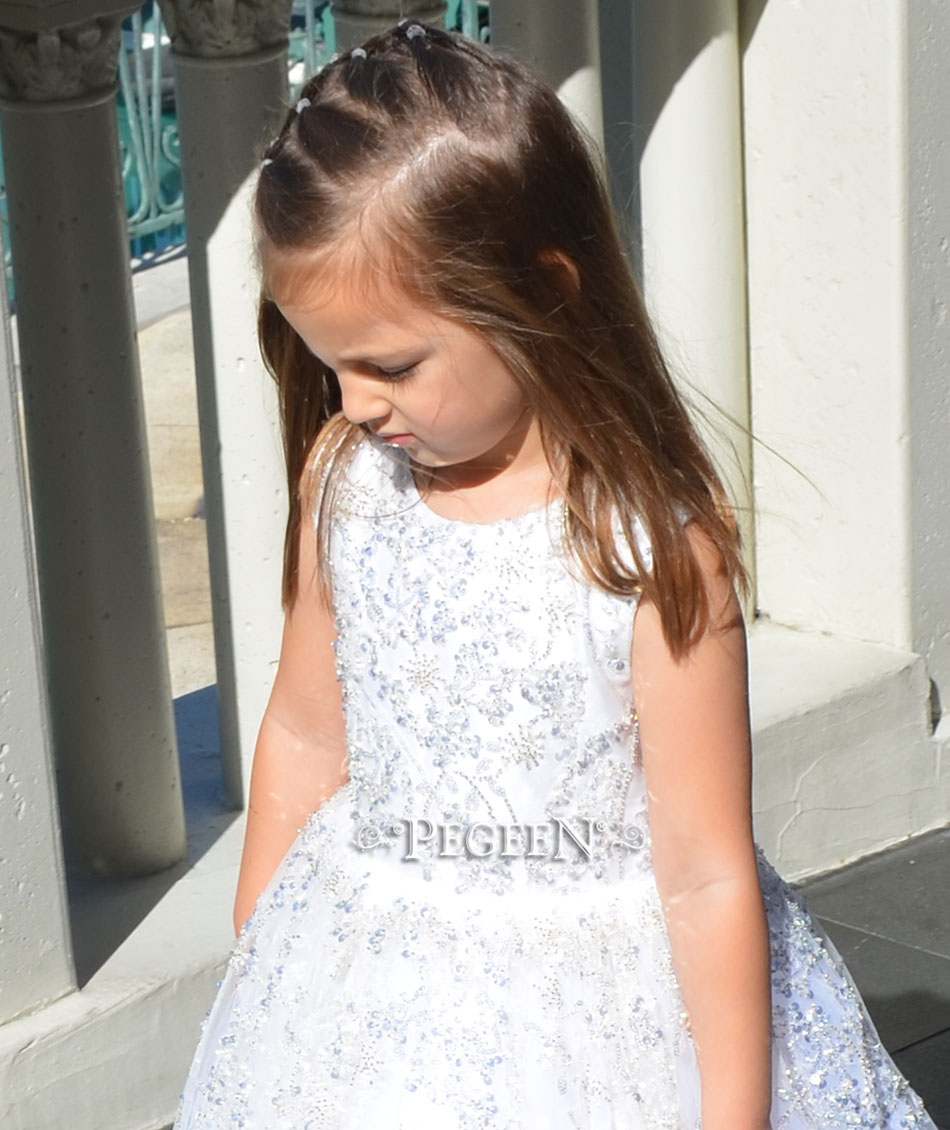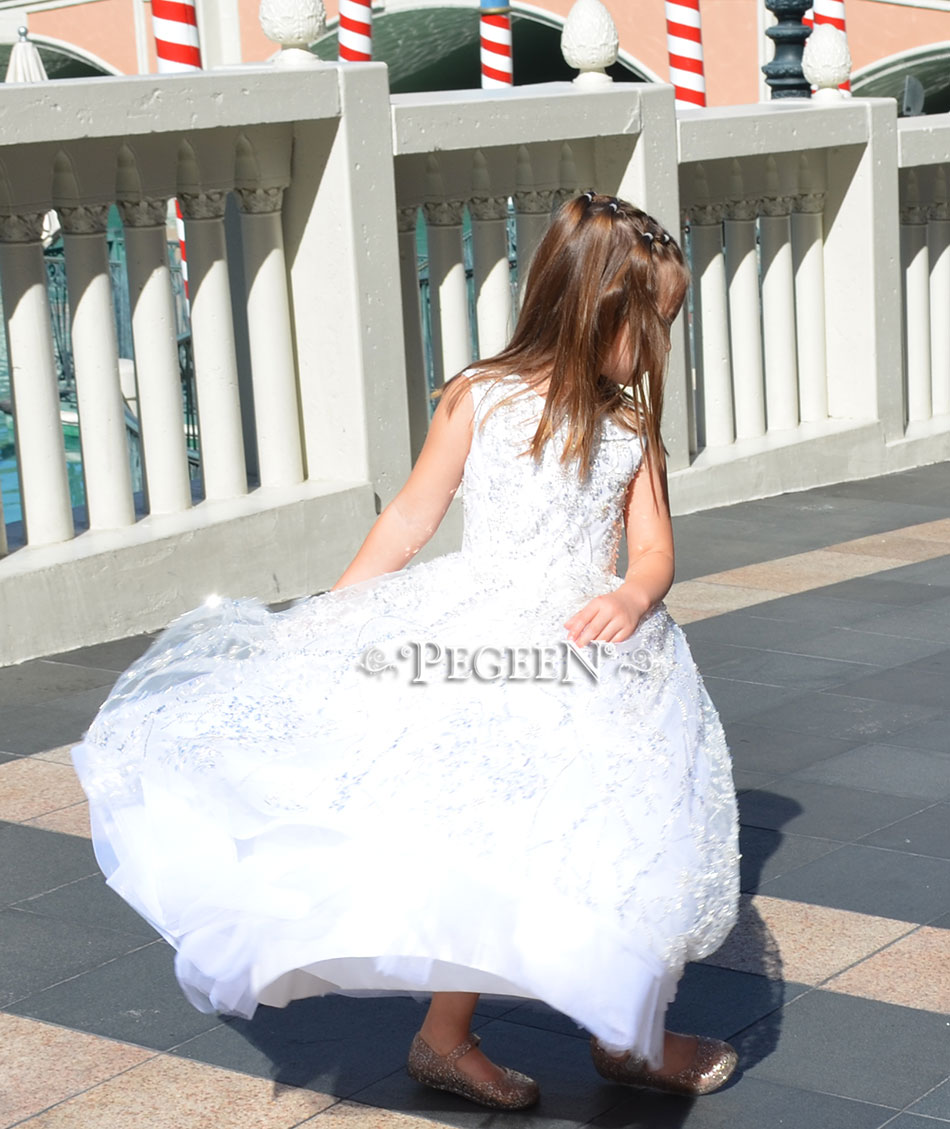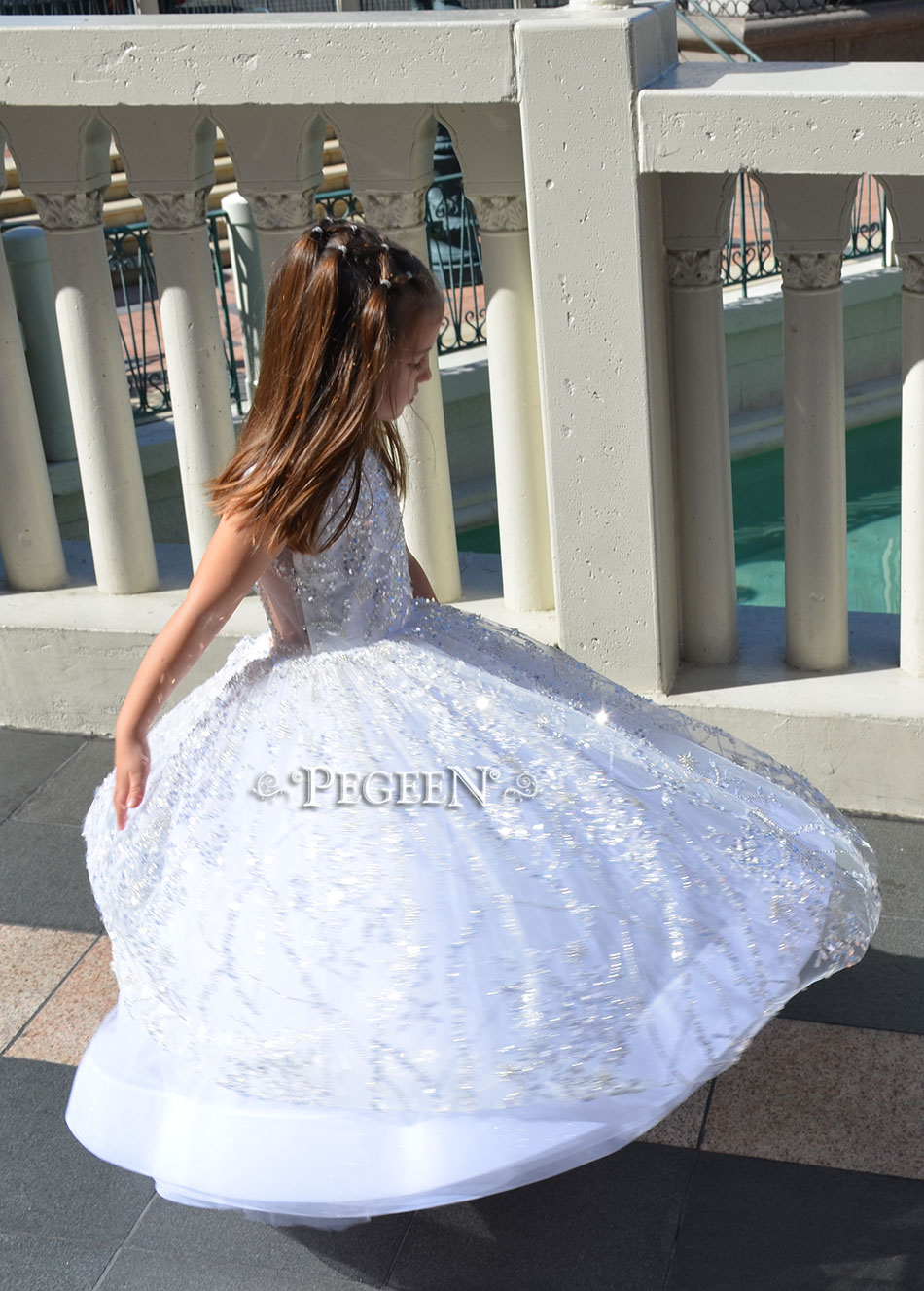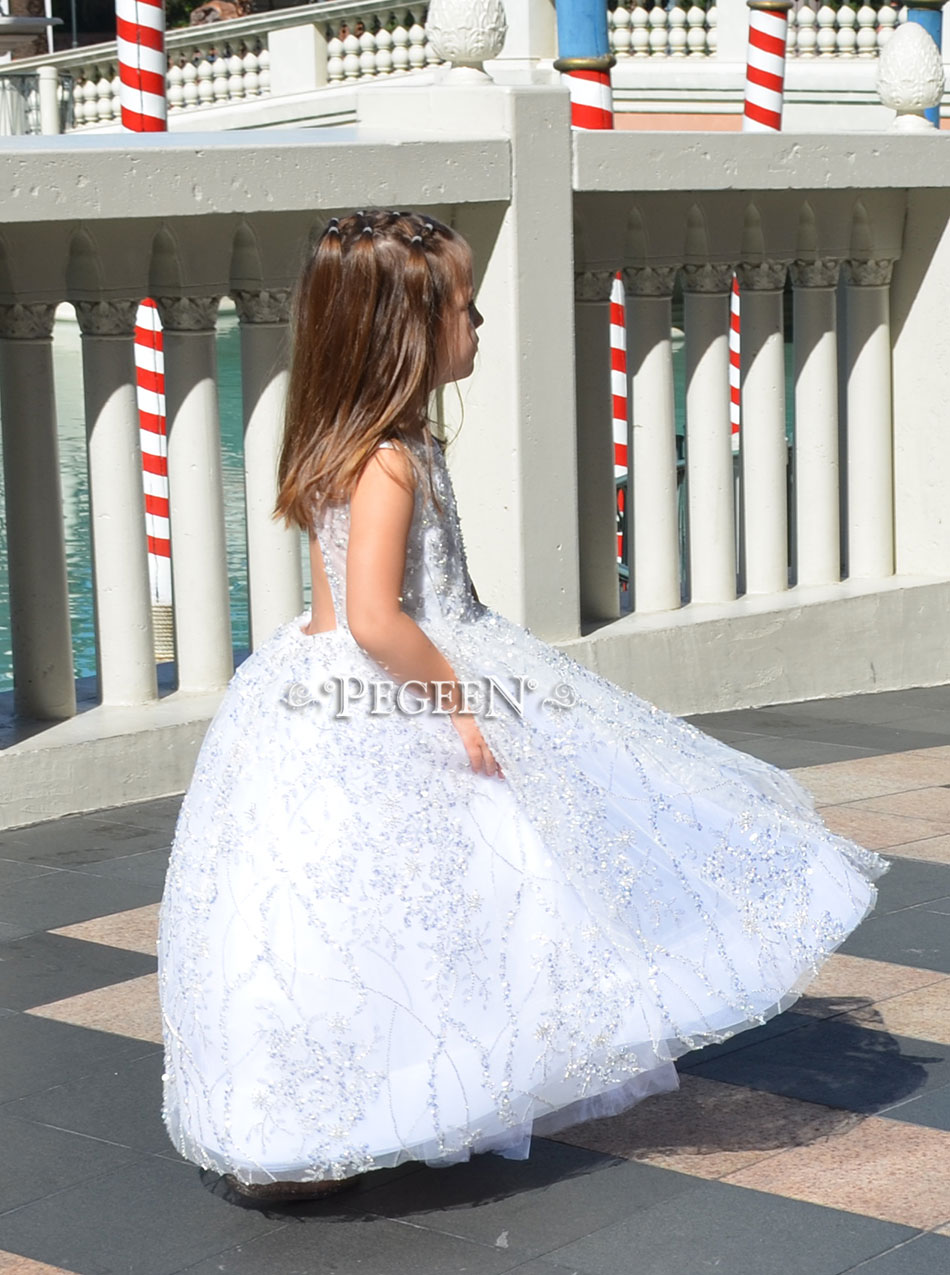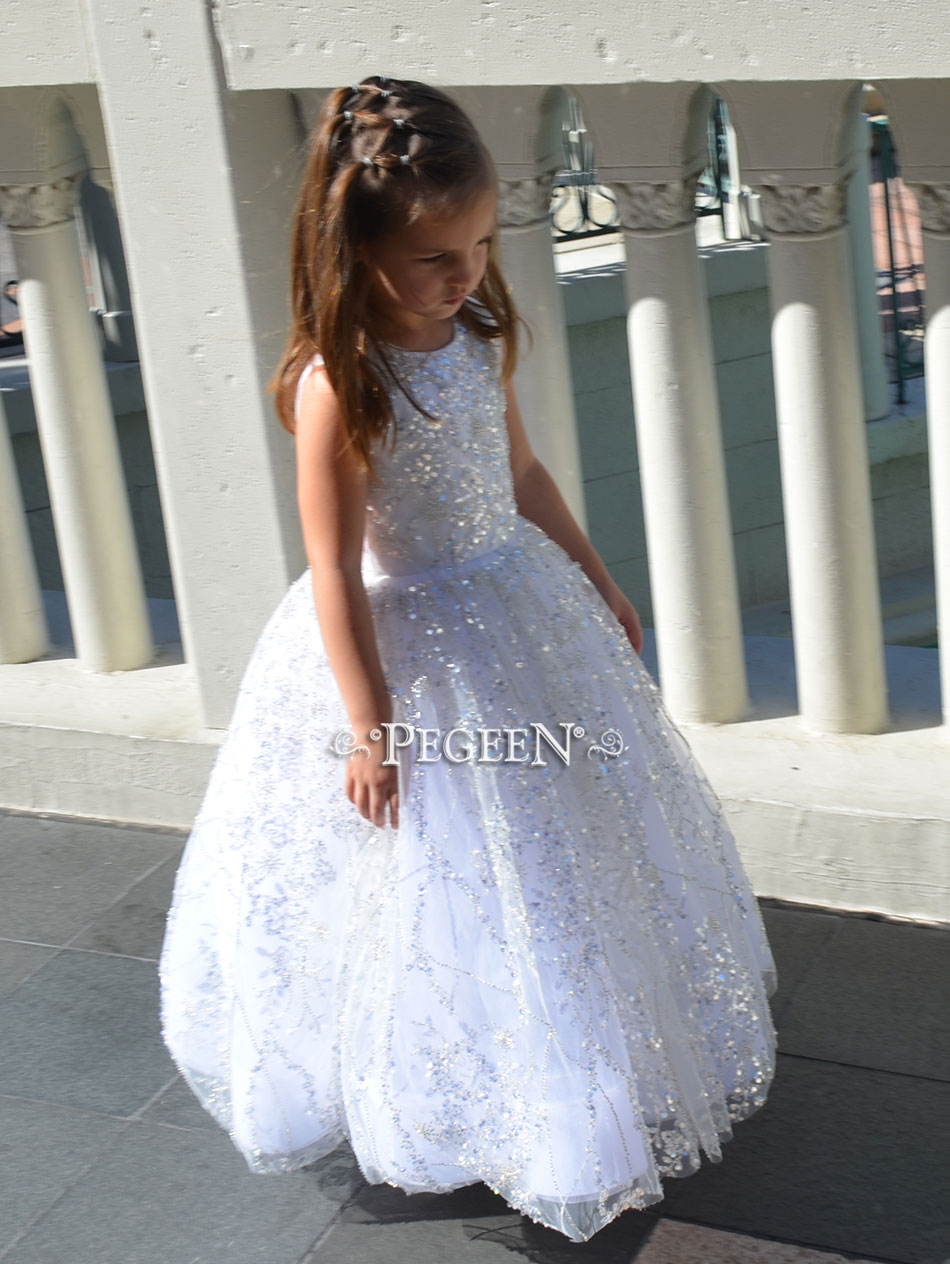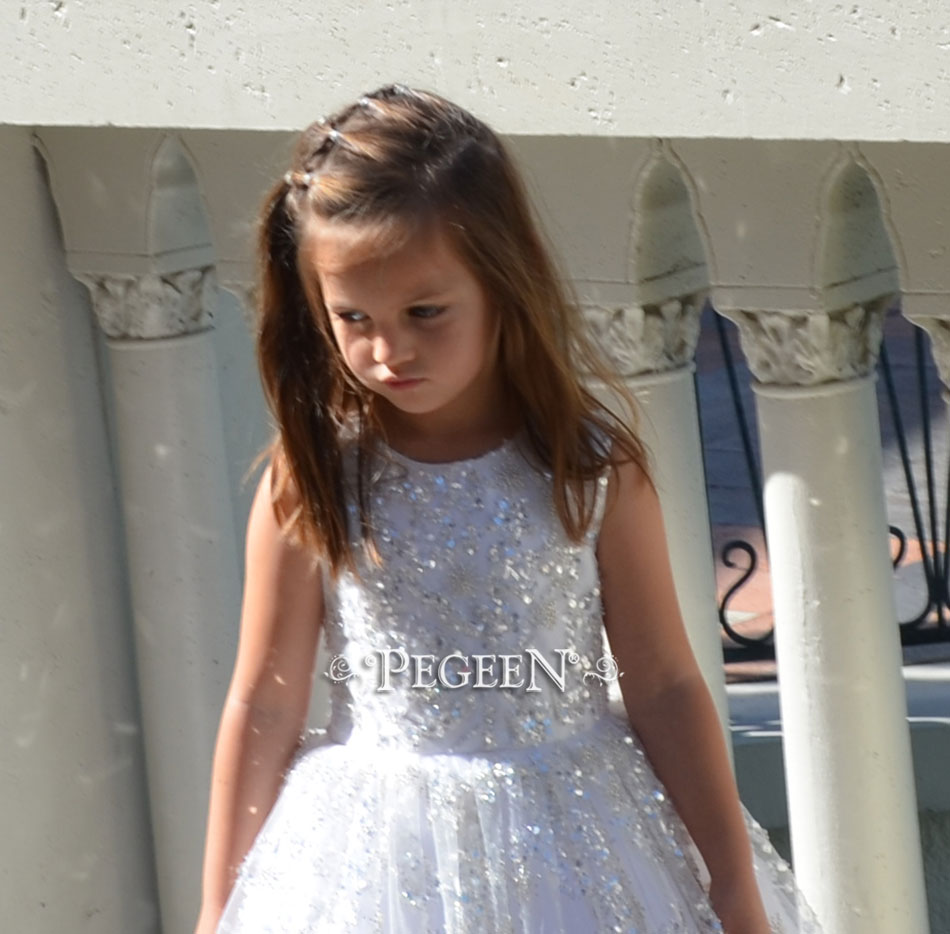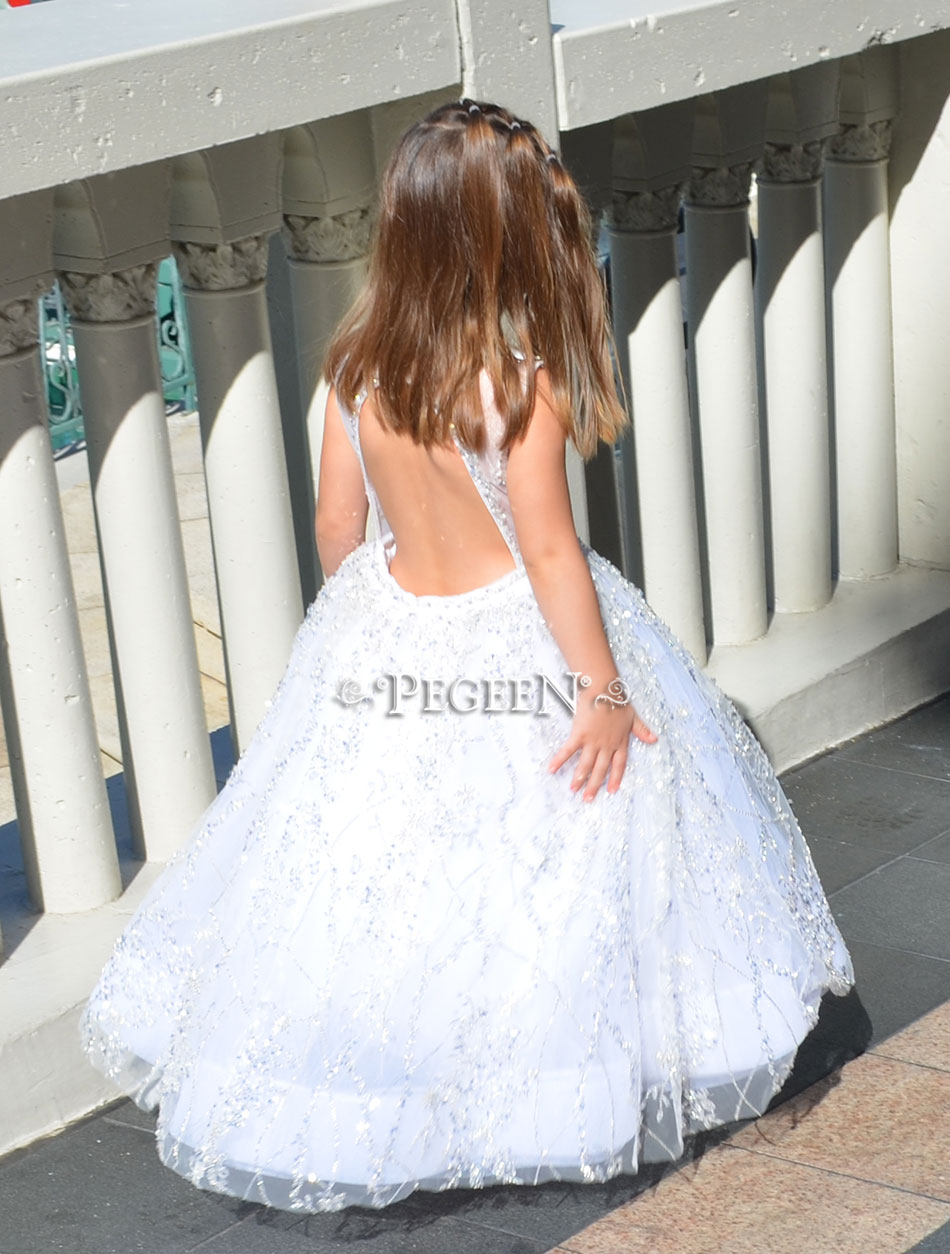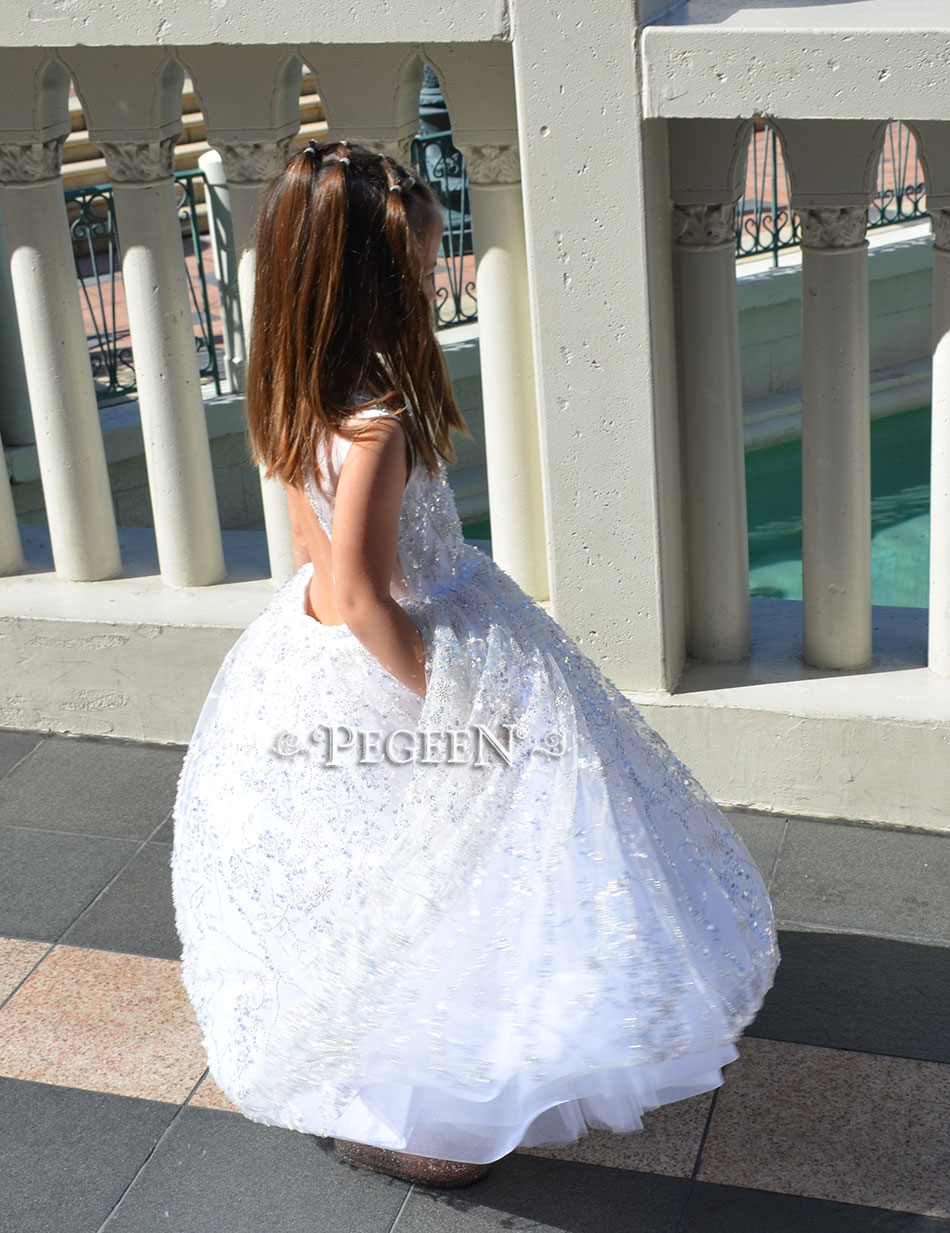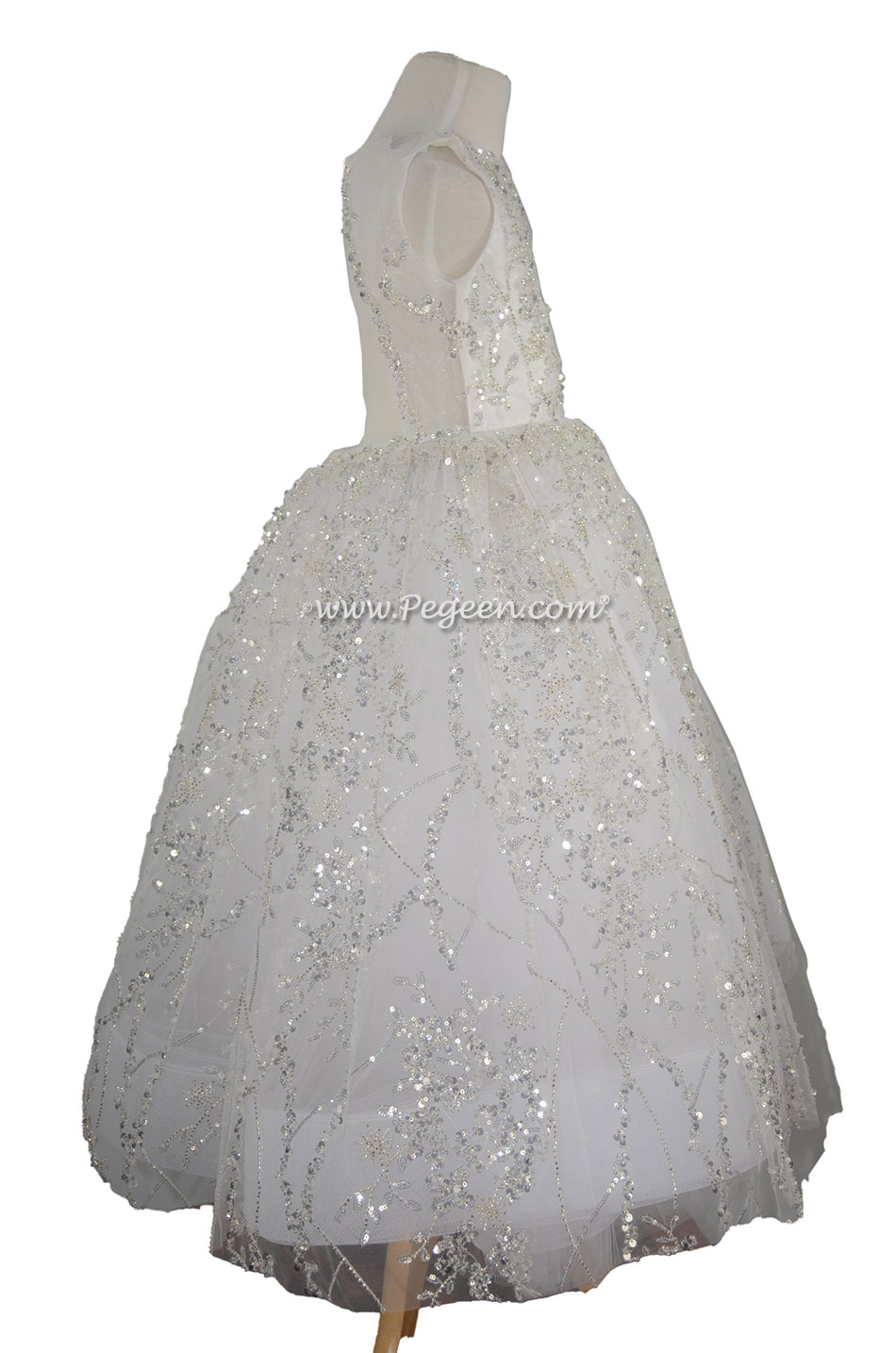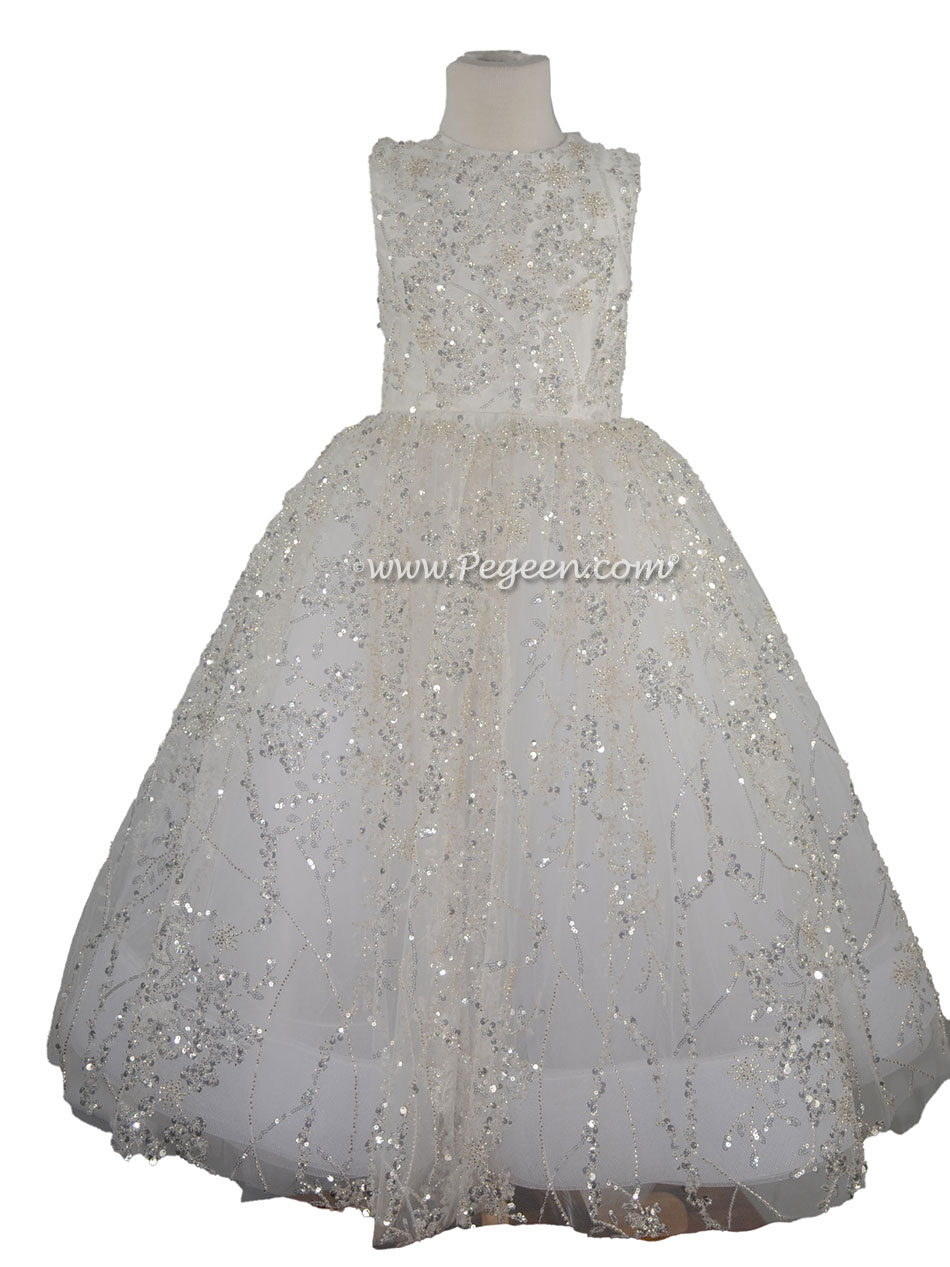 Pegeen Flower Girl Dress Company ~ 9147 State Rd 535 Orlando, FL 32836 ~ Shipping World Wide Since 1982