Custom Tulle Bat Mitzvah Dress in Malibu Blue Style 603
Our valued customer had a clear vision for her flower girl dresses and found the perfect inspiration in our couture Style 603 from the esteemed Regal Collection, aptly named Diana. To bring her dream to life, the customer requested some personalized touches, transforming the dress into a unique masterpiece. She envisioned a shorter, knee-length silhouette exuding charm and sophistication, coupled with elegant 3/4 sleeves, creating a delightful combination of classic and modern elements.
To add a touch of enchantment and sparkle, the dresses were adorned with layers of delicate tulle embellished with mesmerizing metallic sparkles, ensuring that her flower girls would dazzle and delight all who laid eyes on them. With every detail carefully curated, the dresses became a perfect reflection of the customer's taste and style, evoking a sense of regality and grace.
Understanding the significance of the occasion, which was a bat mitzvah ceremony, the customer embraced the additional charges for crafting plus-size dresses. This gesture showcased her commitment to ensuring that each flower girl felt beautiful and confident as they played a pivotal role in this momentous celebration. The result was a stunning ensemble that captured the essence of elegance and joy, making the flower girls shine with radiant charm as they graced the special day with grace and grandeur. There were no additional charges for this flower girl dress. Optional prices are subject to change. Check menus for current prices.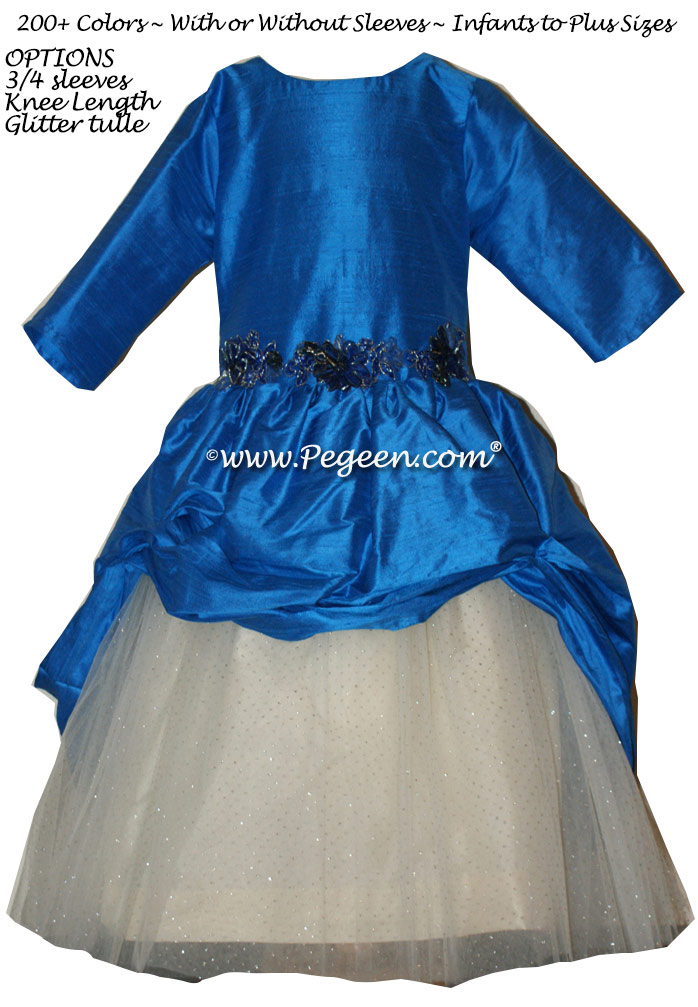 Pegeen Flower Girl Dress Company ~ 9147 State Rd 535 Orlando, FL 32836 ~ Shipping World Wide Since 1982