Flower GIrl Dress Queen Joanna of The Regal Collection Style 635
Delving into the world of refined choices, this customer made a distinctive selection by opting for Style 635 from the Regal Collection, affectionately named Queen Joanna, as the foundation for her flower girl dresses. This particular style is a visual feast, exclusively available in the serene hues of Mint and Spa Blue, enhancing the regal aura that defines the collection. The uniqueness of Queen Joanna lies in its jacquard print, adding a layer of sophistication with its intricate woven patterns. The dress exudes an air of exclusivity, and the jacquard fabric elevates it beyond the ordinary, creating a visual tapestry that echoes regal charm.
Among the standout features of Queen Joanna is the delightful back petal insert, a captivating detail that enhances the dress's overall allure. This intricate design element adds a touch of whimsy to the dress, infusing it with a sense of playfulness while maintaining the elegance befitting a regal collection. The Mint and Spa Blue color palette complements the jacquard print, creating a harmonious visual composition that resonates with grace and sophistication. Queen Joanna stands as a testament to the fusion of timeless design and modern aesthetics, offering a flower girl dress that is both charming and regally inspired.
Step into the world of regal elegance with the Queen Joanna flower girl dress, a creation rooted in Style 635 from the Regal Collection. Mint and Spa Blue hues adorn this jacquard print gown, creating an ambiance of sophistication. The distinctive back petal insert adds a whimsical touch, transforming the dress into a delightful ensemble that captures the essence of regal charm. This customer's choice reflects a discerning taste, embracing a dress that not only stands out in its exclusive color options but also boasts the intricate details that define the Queen Joanna style.
There were no additional charges for this flower girl dress. Optional prices are subject to change. Check menus for current prices.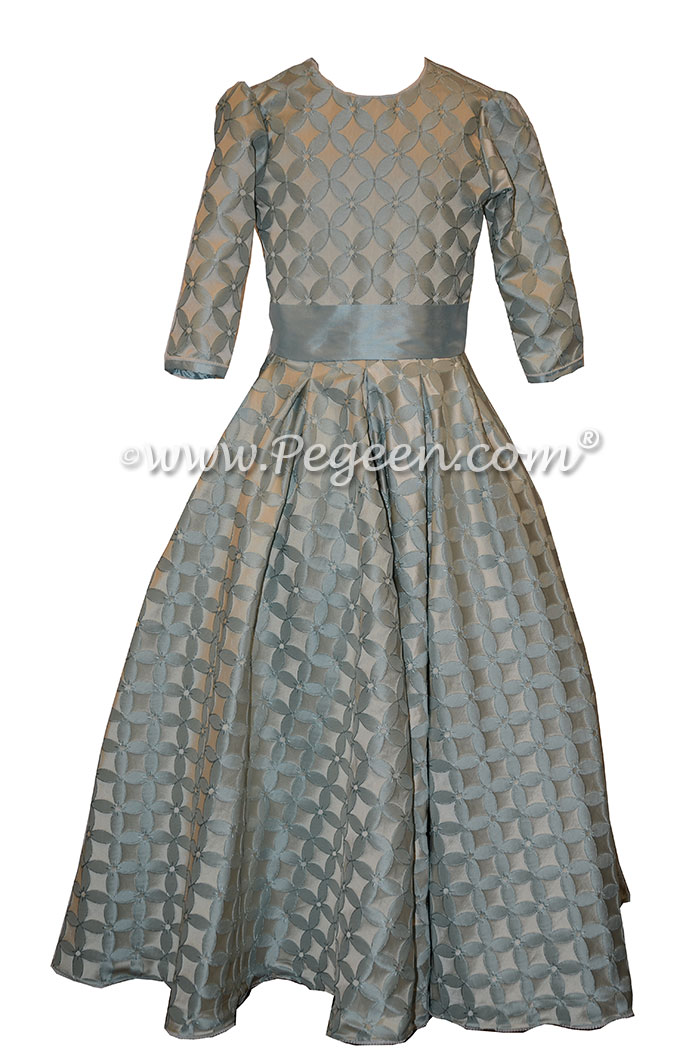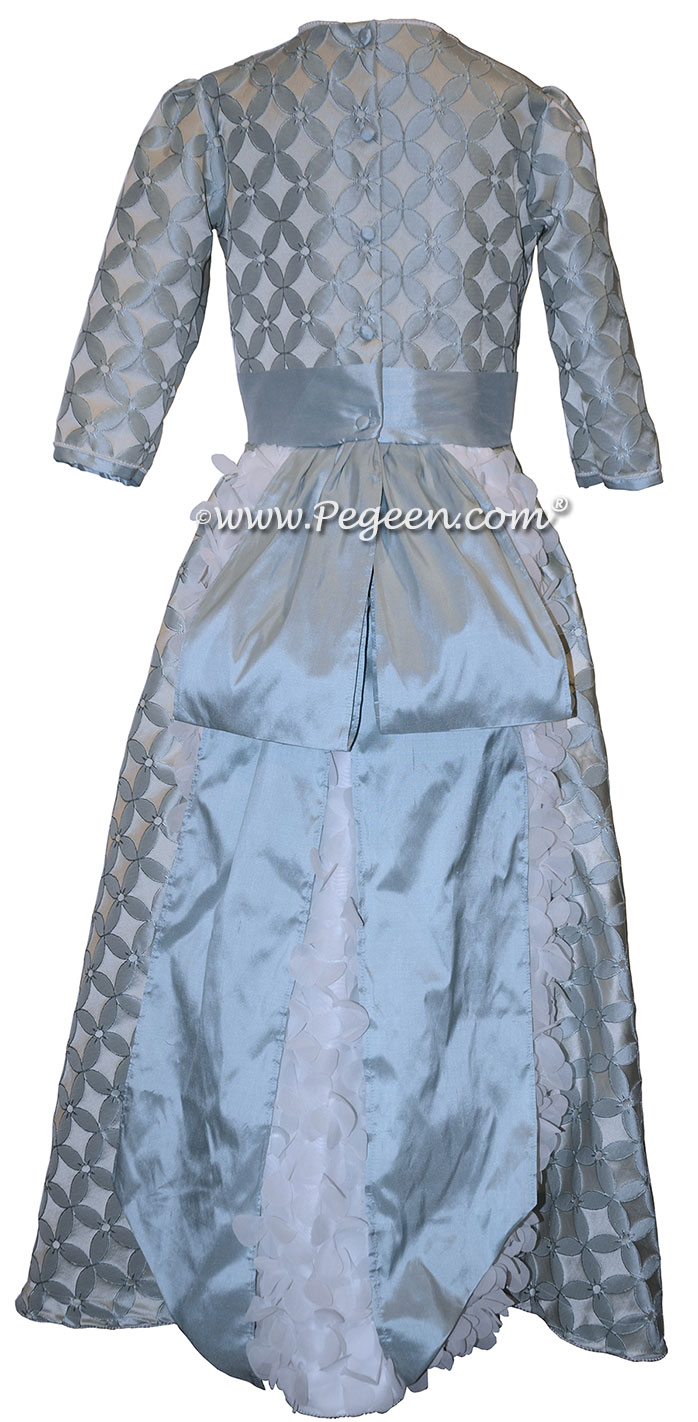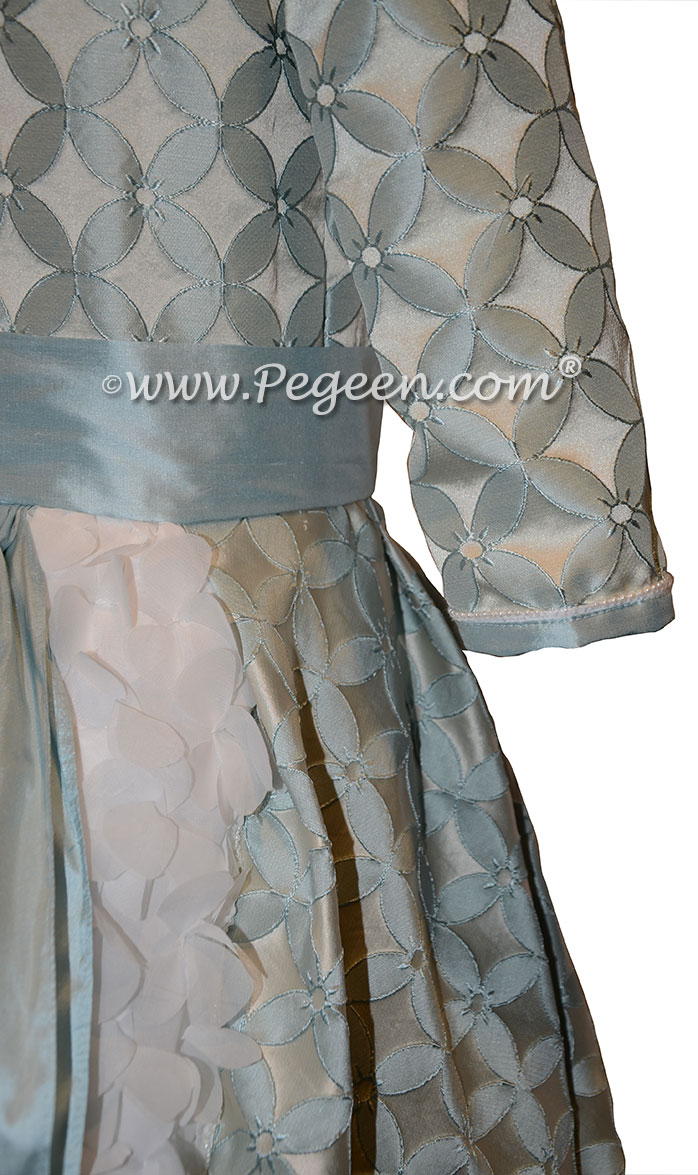 Pegeen Flower Girl Dress Company ~ 9147 State Rd 535 Orlando, FL 32836 ~ Shipping World Wide Since 1982