Silk Flower Girl Dress in Steele Blue and Blush Pink Style 694
Choosing the right flower girl dresses is a significant decision in any wedding, and this customer's choice of style 694 showcases her exquisite taste. The selection of Steele Blue as the base color and Blush Pink for the sash creates a beautiful contrast that exudes elegance and sophistication. The result is a dress that reflects timeless beauty and an air of regal grace.
Style 694, a part of The Regal Collection named Marie Antoinette, embodies the essence of regal elegance with its intricate detailing and timeless design. It's not just a dress; it's a statement of sophistication and style. The combination of Steele Blue and Blush Pink makes it a versatile choice that can seamlessly fit into various wedding themes and color palettes, adding an element of grace and refinement to the occasion.
There were no additional charges for this flower girl dress. Optional prices are subject to change. Check menus for current prices.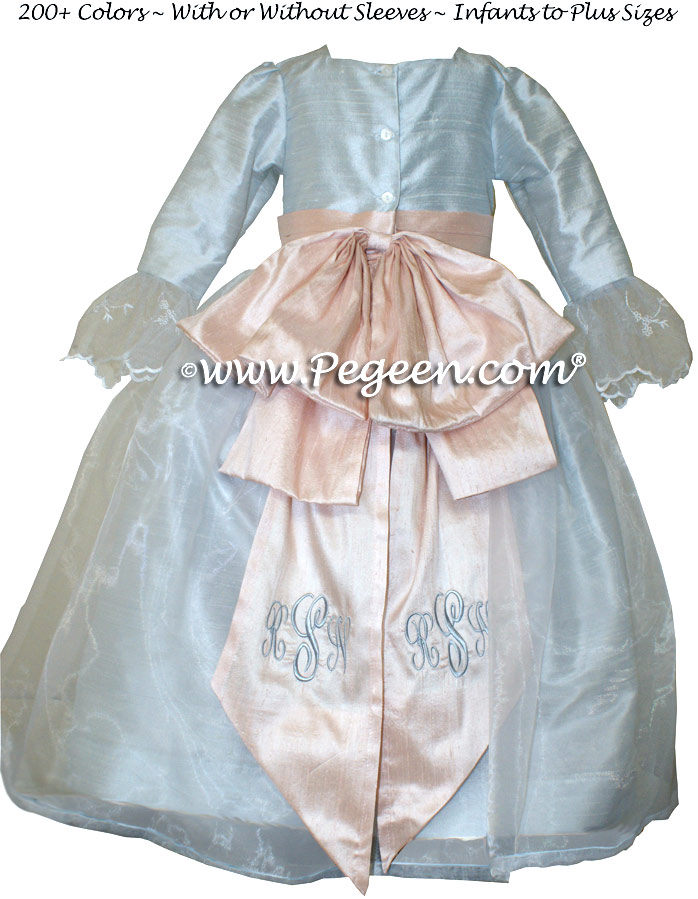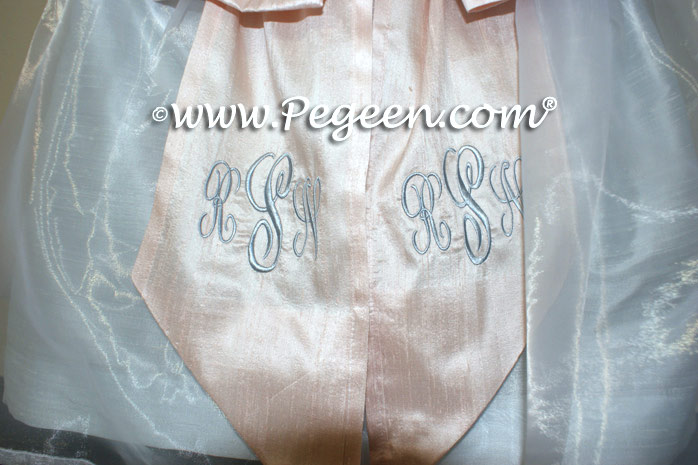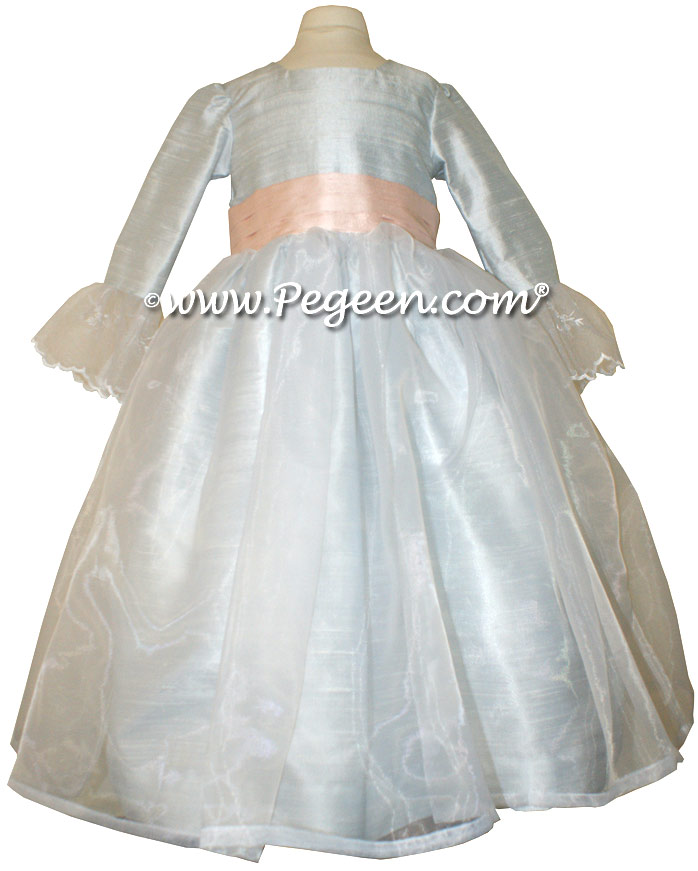 Pegeen Flower Girl Dress Company ~ 9147 State Rd 535 Orlando, FL 32836 ~ Shipping World Wide Since 1982