Silk flower girl dress in White and Pink Embroidered Style 694
The choice of flower girl dresses holds a special place in the heart of every wedding, and this customer's decision to base her dresses on style 694 is a testament to her discerning taste. The combination of Antique White as the base color and ballet pink for the sash evokes a sense of classical beauty and elegance. The result is a dress that exudes a timeless charm reminiscent of the regal era.
Style 694, a part of The Regal Collection named Marie Antoinette, showcases the intricate detailing and craftsmanship that harks back to a bygone era. Notably, monogramming is included in this style, allowing the personal touch of the bride and groom to adorn the flower girl dresses. This unique blend of colors and the regal essence of Marie Antoinette make these dresses a perfect choice for weddings that seek to capture the opulence and grace of a royal celebration.
There were no additional charges for this flower girl dress. Optional prices are subject to change. Check menus for current prices.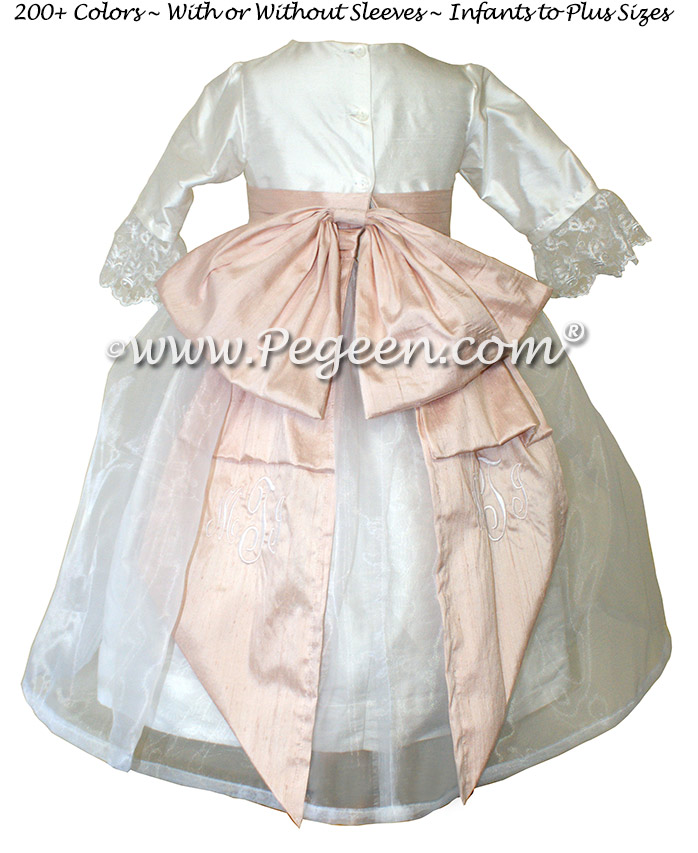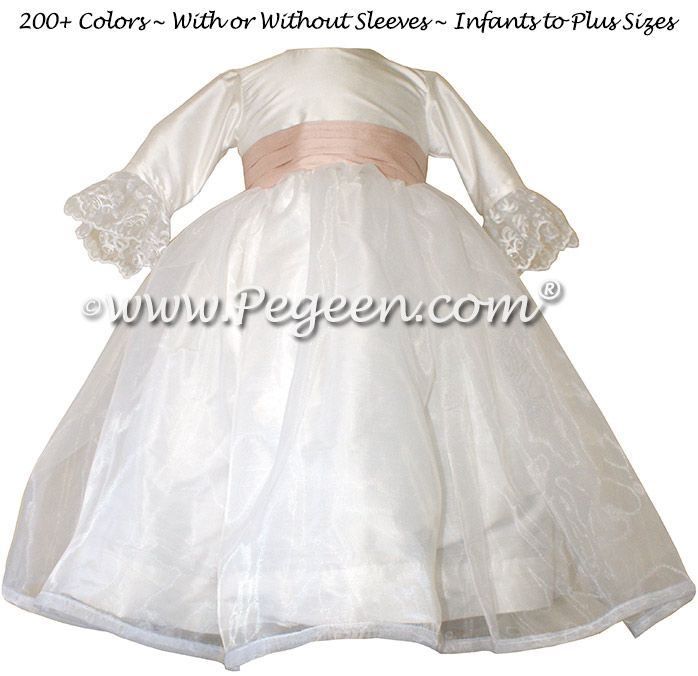 Pegeen Flower Girl Dress Company ~ 9147 State Rd 535 Orlando, FL 32836 ~ Shipping World Wide Since 1982