Princess Style Flower Girl Dress Style 695 - "Caroline"
In the world of flower girl dresses, few choices are as splendid as the one made by this special family, whose connection to this dress goes beyond just its name. Inspired by The Royal Collection's Princess Caroline, this dress, Style 695, is a true masterpiece that encapsulates the essence of regal elegance. With a champagne pink base and a ballet pink sash, it exudes a harmonious blend of soft and romantic hues that are perfect for a memorable wedding.
The attention to detail in this dress is nothing short of extraordinary. Multi layers of pink and blush tulle create a full, voluminous skirt that is a dream to twirl in. What truly sets this dress apart is the top layer of ivory tulle adorned with delicate gold metallic flakes, adding a touch of enchantment to the design. The bodice, a true work of art, is entirely covered in Swarovski Crystals in shades of pink, interspersed with gold metallic Swarovski Crystals, creating a dazzling effect that glistens with every move.
The thoughtful additions of a back flower to match the gown and Swarovski buttons bring the entire ensemble together in a seamless, harmonious design. This dress is not just a piece of clothing; it's a symbol of love, family, and the beauty of life's most precious moments.
All of these things are included in the price. You can choose any color combination you like and the top tulle is either gold or silver. There were no additional charges for this flower girl dress. Optional prices are subject to change. Check menus for current prices.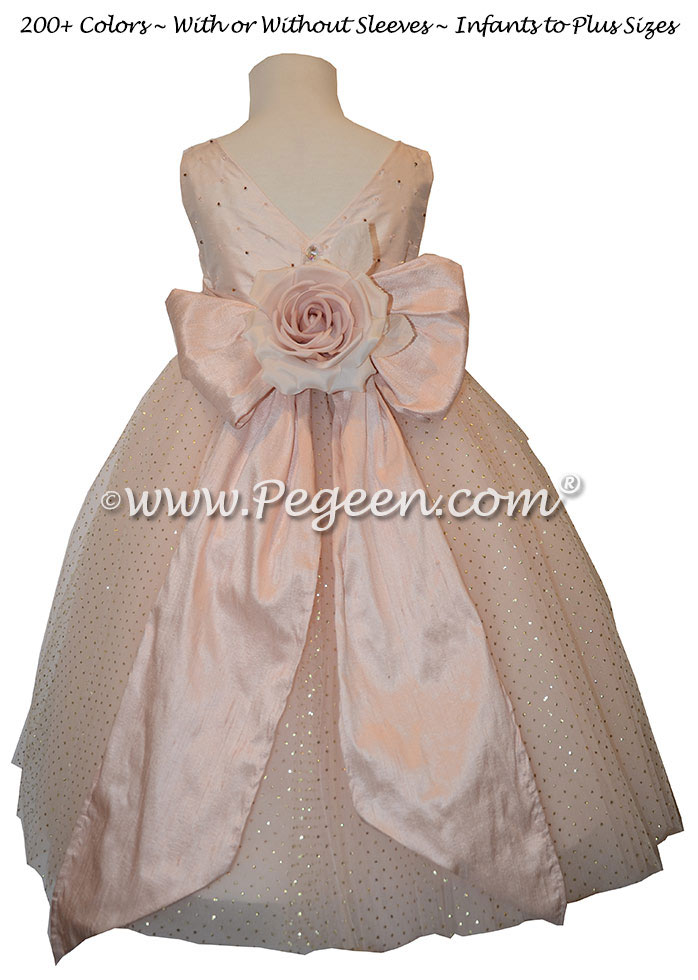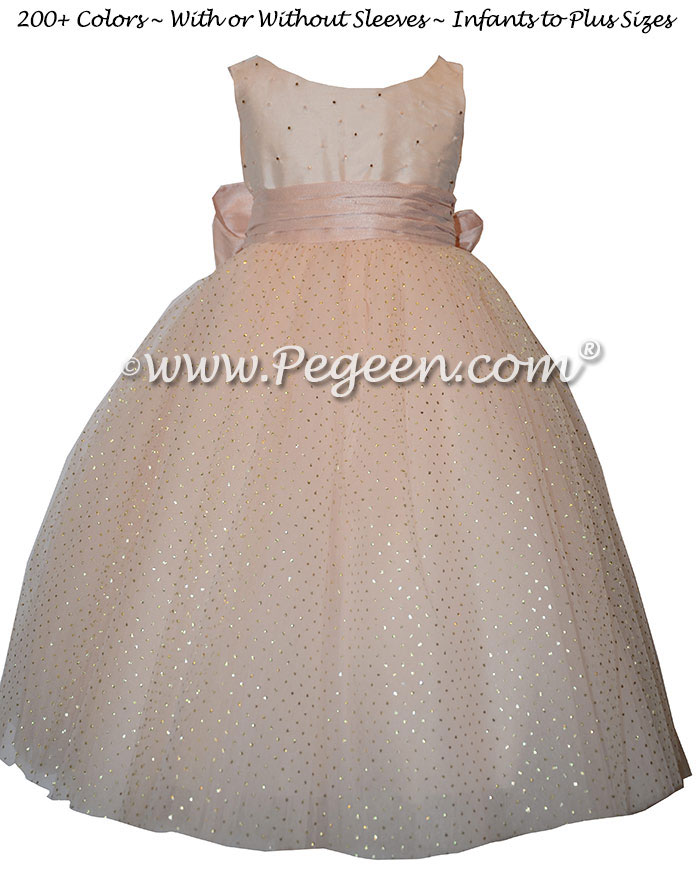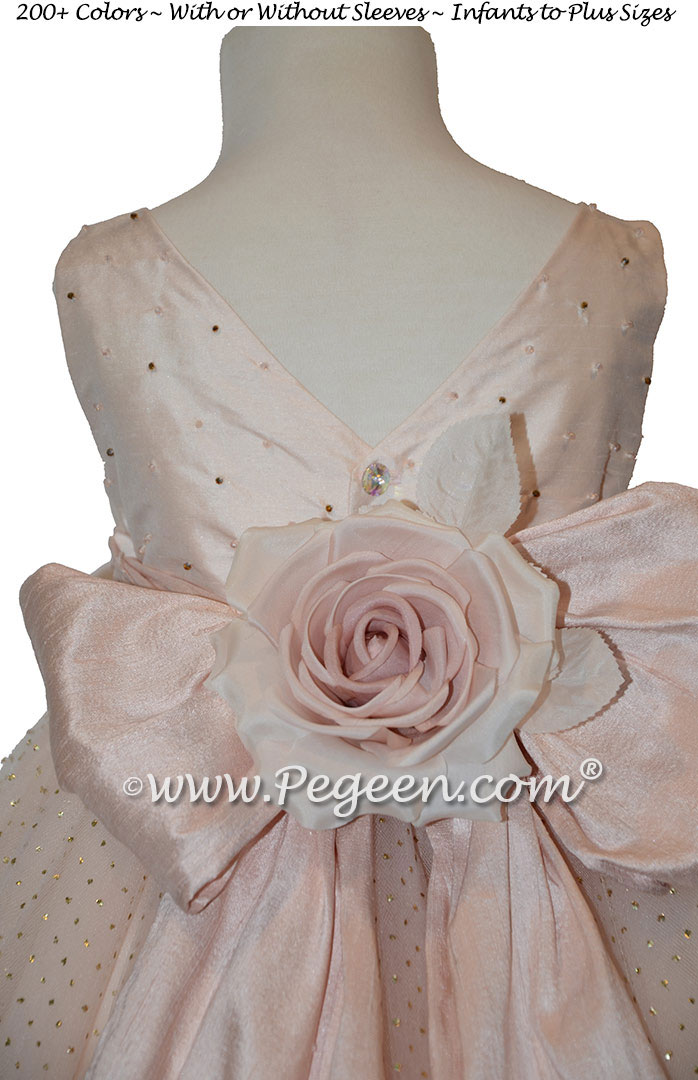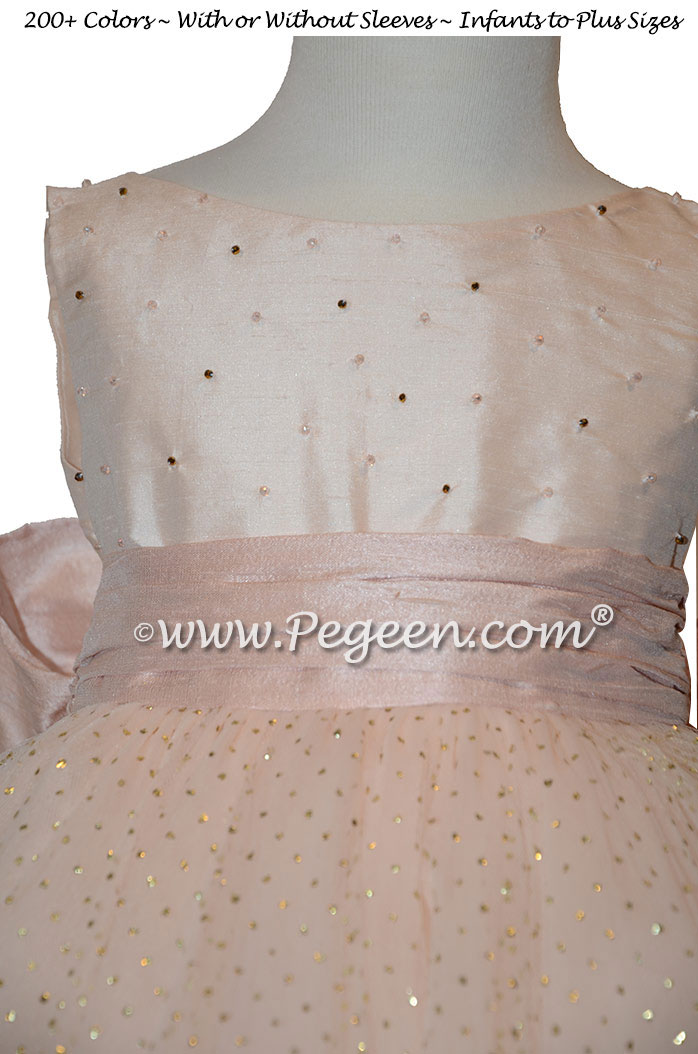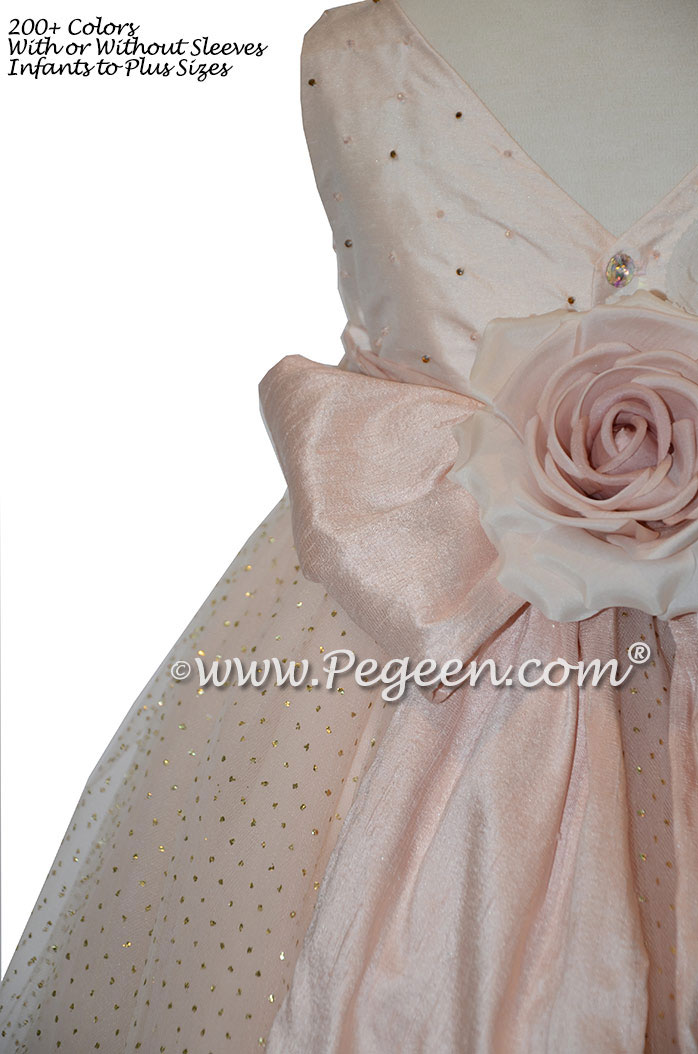 Pegeen Flower Girl Dress Company ~ 9147 State Rd 535 Orlando, FL 32836 ~ Shipping World Wide Since 1982