Flower Girl Dress w/beaded lace in Spun Gold & Canyon Pink
For her special occasion, this customer opted for the timeless charm of style 697, an exquisite choice that set the tone for her flower girl dresses. Drawing from the elegance of Spun Gold and the delicate allure of Canyon Pink, these colors were meticulously woven together to create dresses that exuded grace and sophistication.
The enchanting Spun Gold served as the base color, infusing the dresses with a rich and luxurious hue that captured the essence of celebration. The choice of Canyon Pink for the dresses' details and accents added a touch of romanticism, creating a harmonious interplay between the two colors. The result was a stunning visual display of contrast and complement, perfectly reflecting the joy and happiness of the occasion.
As the dresses took shape, the intricate craftsmanship and attention to detail brought out the best in style 697. The interplay of Spun Gold and Canyon Pink was enhanced by the flowing lines of the design, creating a harmonious and captivating look. These flower girl dresses radiated a sense of beauty and elegance, encapsulating the essence of the event and leaving a lasting impression on all who witnessed them.
There were no additional charges for this flower girl dress.Optional prices are subject to change. Check menus for current prices.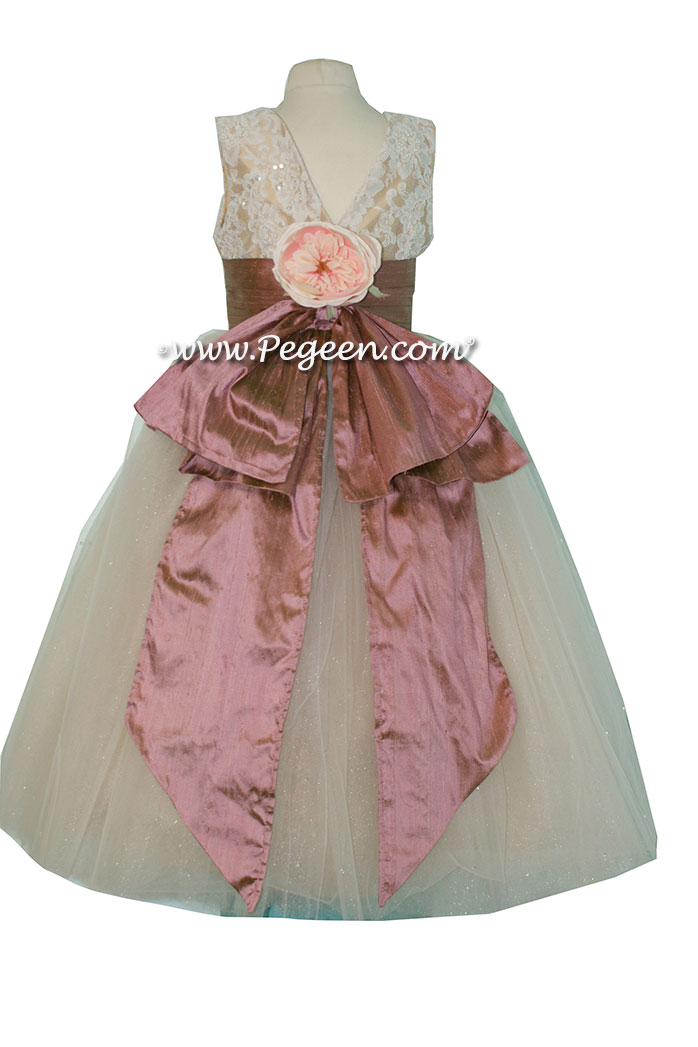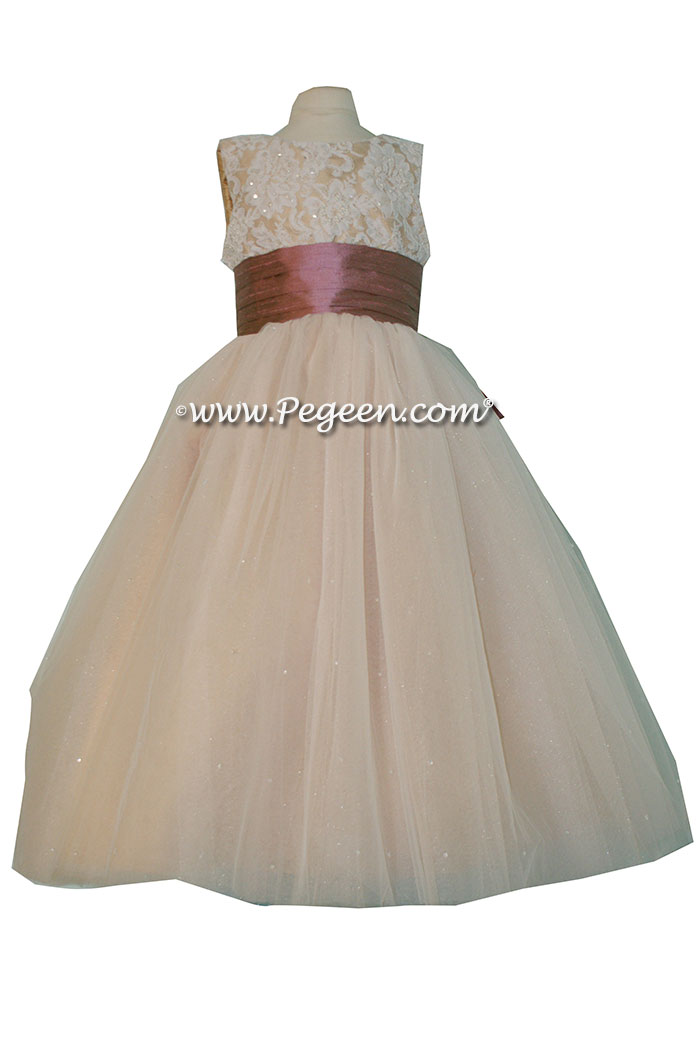 Pegeen Flower Girl Dress Company ~ 9147 State Rd 535 Orlando, FL 32836 ~ Shipping World Wide Since 1982