Flower Girl Dress Style 698 - in Ivory and Pink
Inspired by the regal elegance of The Royal Collection, this flower girl dress, aptly named Princess Charlotte, exudes a charm reminiscent of the graceful flower girls at royal weddings. The dress features Beaded Alençon Lace in white or ivory, adorned with delicate antique flowers, evoking a sense of vintage charm that harks back to the classics. The pleated gore skirt, reminiscent of Princess Kate's flower girl dresses, exudes a timeless beauty that befits a royal celebration.
With a V-Back design and a bustle trimmed with two real silk flowers, this dress is a work of art that captures the essence of a royal affair. The customer's choice of champagne pink for the sash and a bodice lining with a new ivory skirt creates a harmonious color palette, but the options are limitless. Whether it's the color combination, lace shade, or fabric selection, you have the freedom to tailor this dress to your preferences. This dress is not just an attire; it's a tribute to the grace and elegance of royal flower girls.
There were no additional charges for this flower girl dress. Optional prices are subject to change. Check menus for current prices.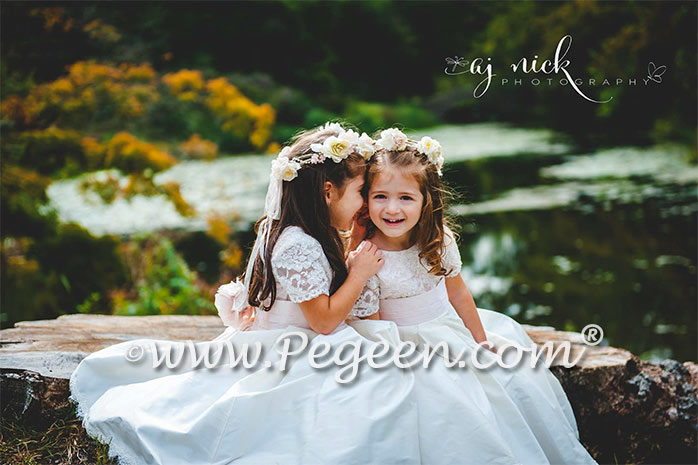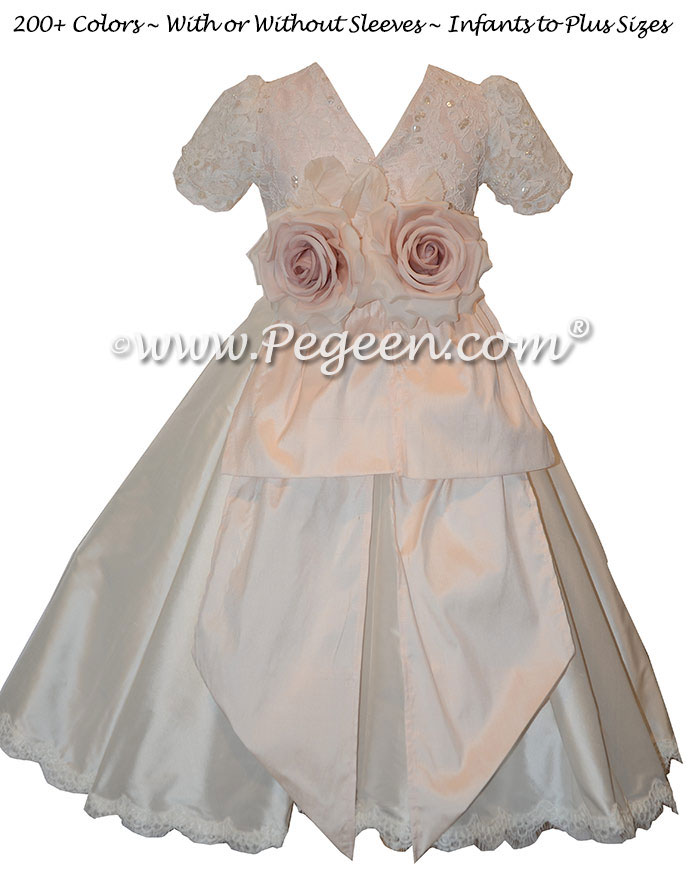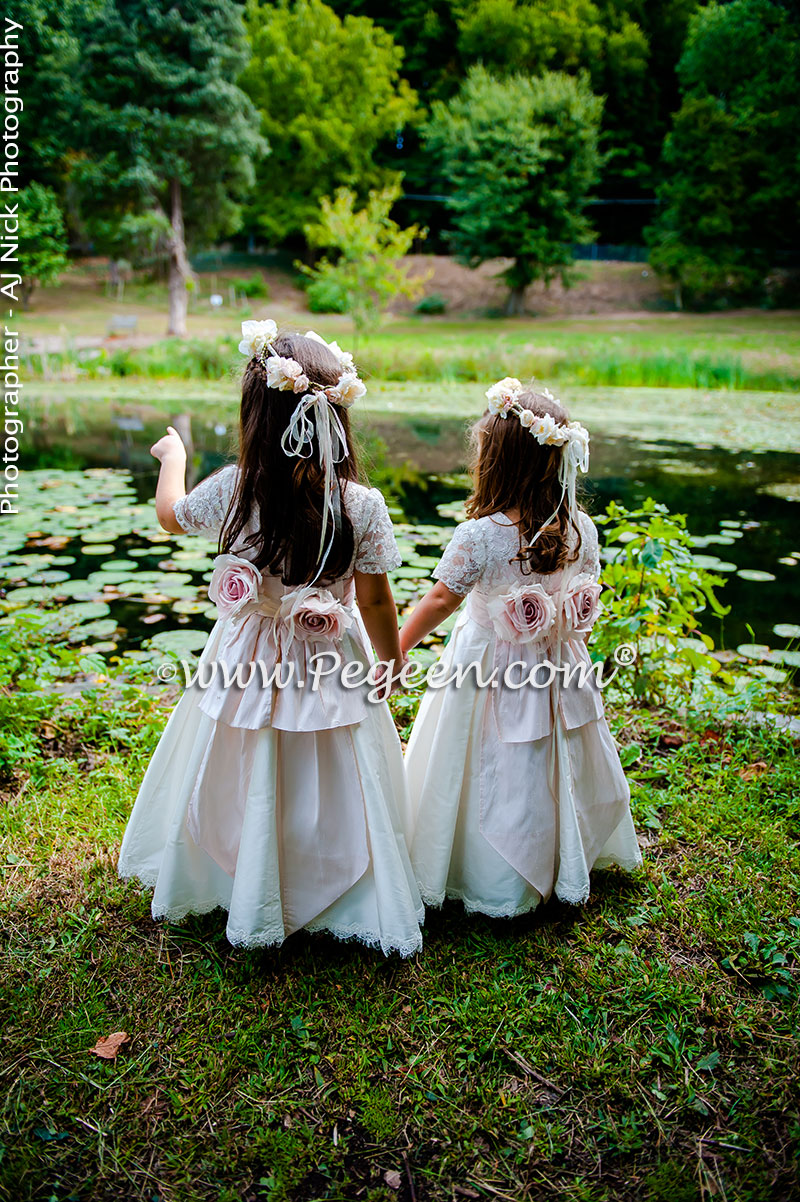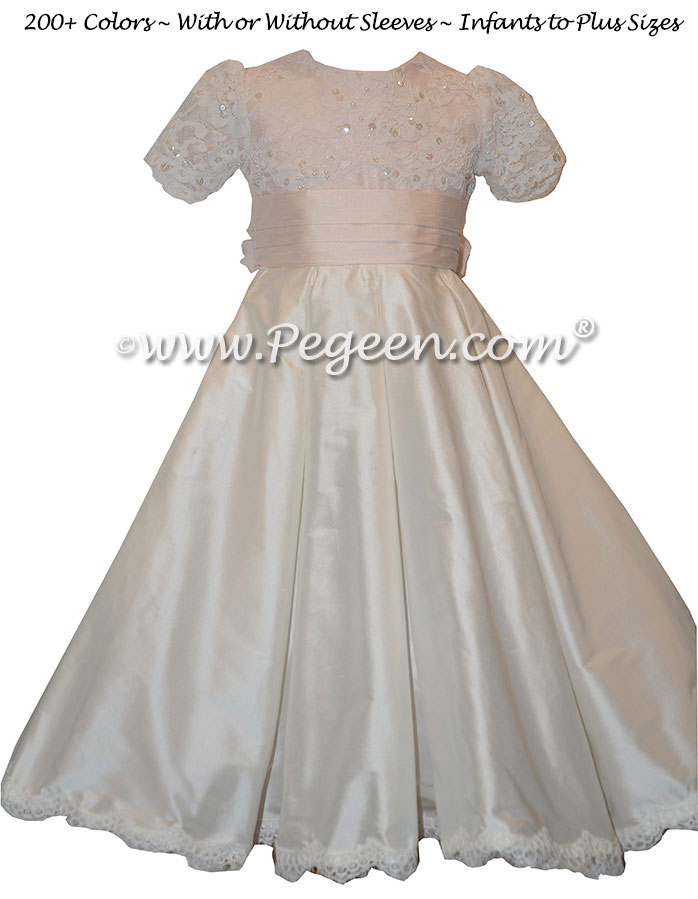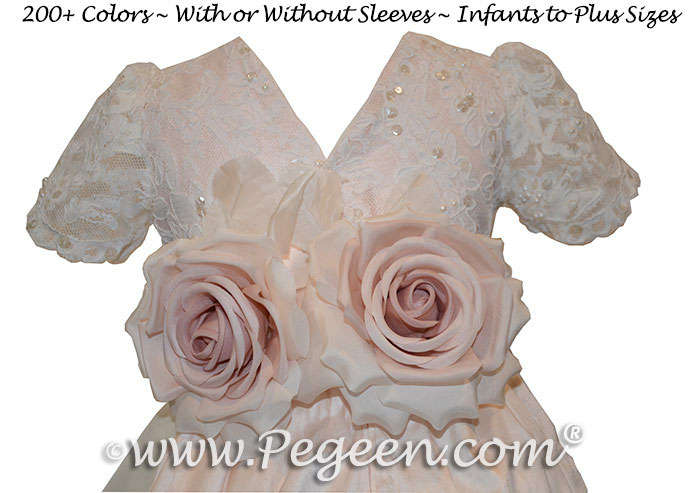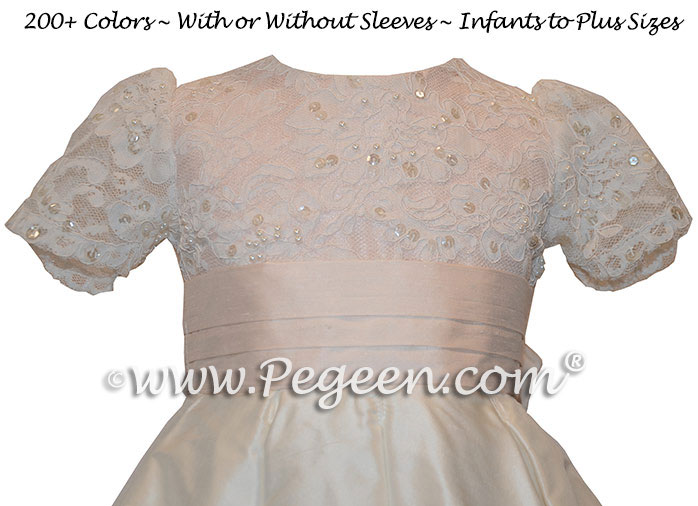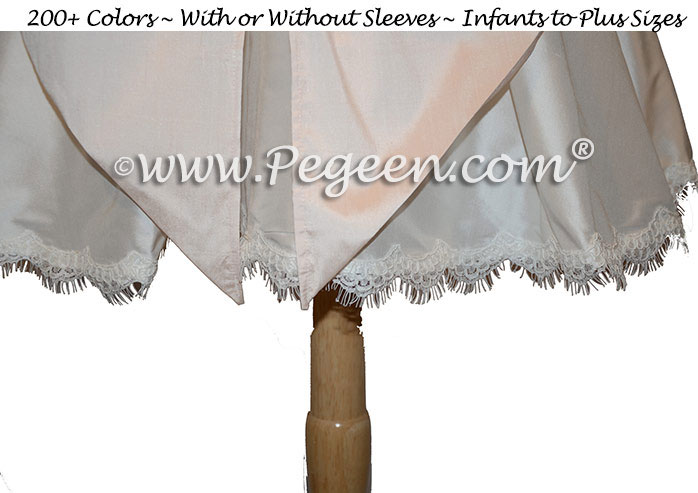 Pegeen Flower Girl Dress Company ~ 9147 State Rd 535 Orlando, FL 32836 ~ Shipping World Wide Since 1982