Blue Sugar Plum Fairy Flower Girl Dress | Style 702
This customer's vision for her flower girl dresses came to life with Style 702 as the foundation. She selected a delightful combination of Baby Blue and Bisque silk, creating a charming contrast that exuded elegance. To add a touch of magic, the dresses were adorned with shimmering sparkle tulle, adding a twinkling effect to the ensemble.
The highlight of these flower girl dresses was the multiple layers of light blue tulle, forming a whimsical and voluminous skirt that gracefully floated with every step. The design achieved a captivating balance of youthful charm and sophisticated allure. As the little ones twirled and danced, the layers of tulle created a mesmerizing effect, captivating the hearts of all who witnessed their enchanting presence.
These flower girl dresses, based on Style 702, perfectly complemented the bride's vision for a dreamy and romantic celebration. The soft Baby Blue and delicate Bisque silk combined with the luminous sparkle tulle and the delightful layers of light blue tulle truly made these dresses a magical addition to the wedding party. With every little detail carefully crafted, the flower girls were transformed into ethereal fairy-tale princesses, spreading joy and enchantment throughout the joyous occasion.
There were no additional charges for this nutcracker costume. Optional prices are subject to change. Check menus for current prices.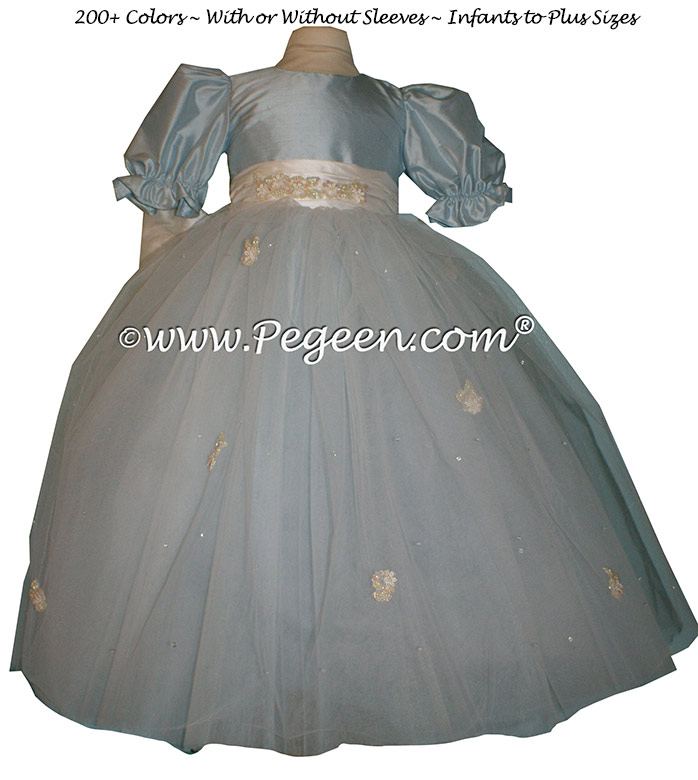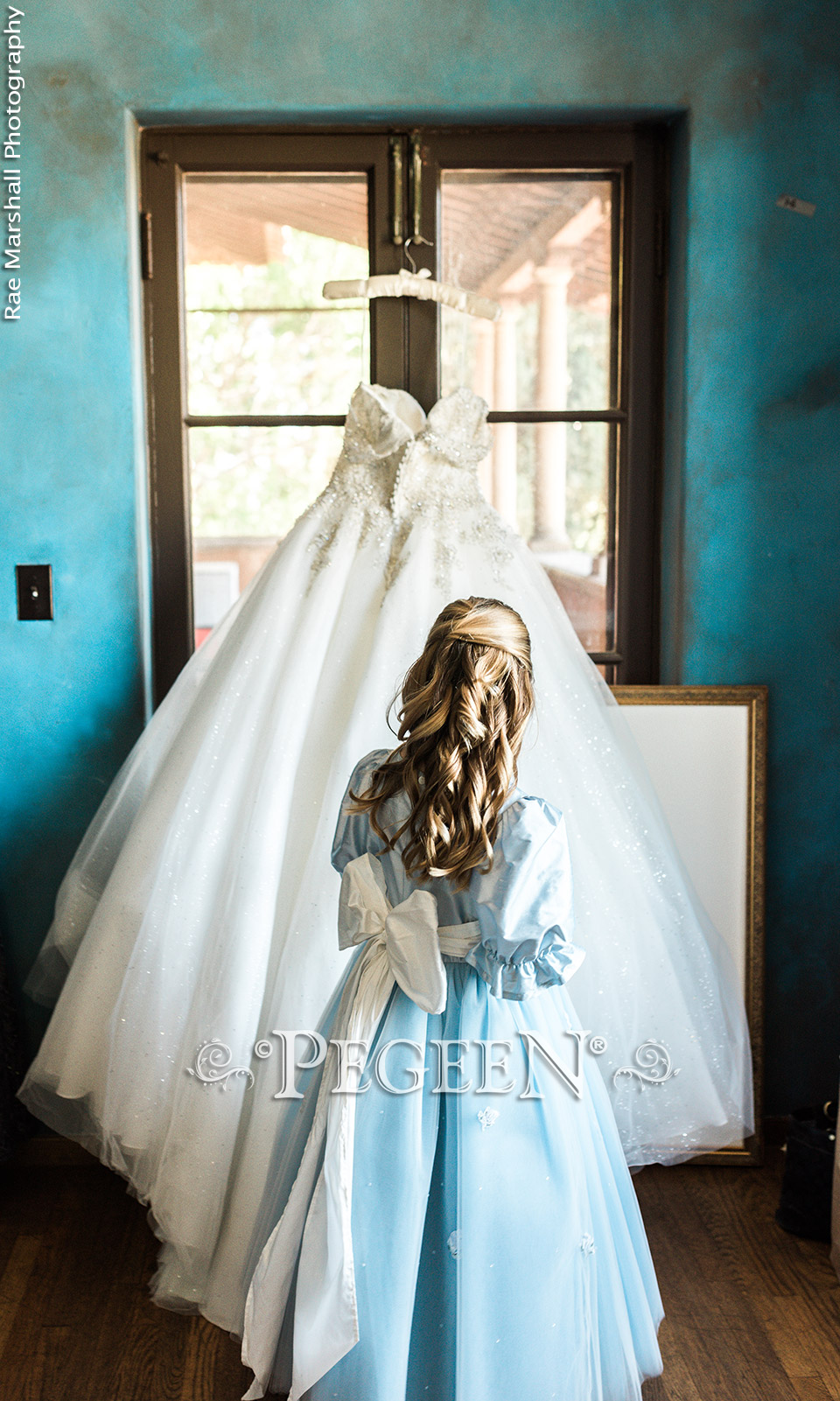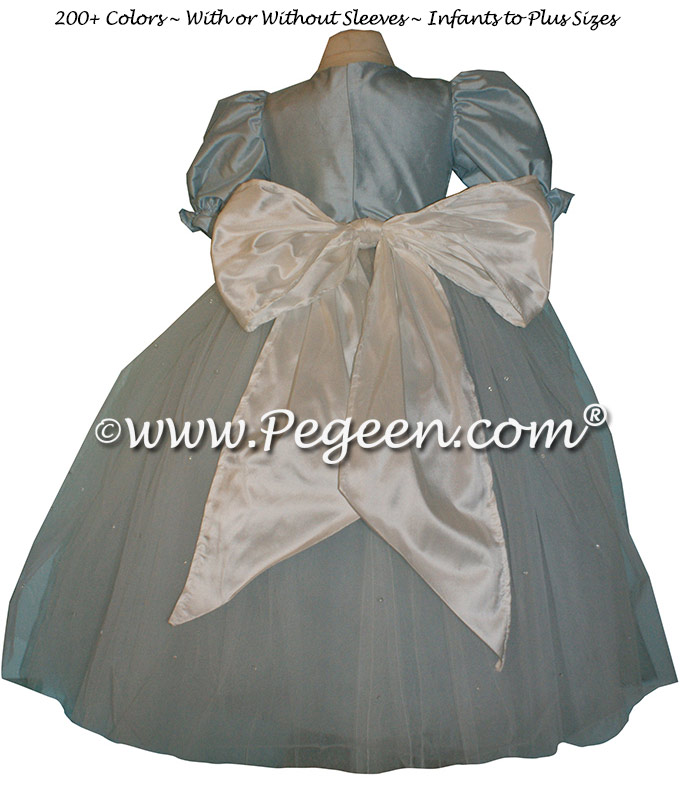 Pegeen Flower Girl Dress Company ~ 9147 State Rd 535 Orlando, FL 32836 ~ Shipping World Wide Since 1982