Berry Nutcracker Party Scene Dress Style 703 | Pegeen
This exquisite dress took its inspiration from the captivating style 703, with its rich Boisenberry (magenta) base that brings an alluring depth of color to the ensemble. The contrasting Berry silk sash gracefully complements the Boisenberry shade, adding a touch of regal elegance to the overall look. The white organza detailing gracefully adorns the dress, enhancing its charm with delicate subtlety.
As a remarkable addition to the renowned Nutcracker Collection, this dress beautifully captures the essence of the Clara Party Scene Dresses. With its vibrant Boisenberry foundation and the charming Berry silk sash, it perfectly encapsulates the magic of the Nutcracker ballet. The design not only harmonizes with the ballet's aesthetic but also brings a sense of wonder and elegance to any occasion, making it an enchanting choice for young girls to shine in their special moments.
This dress showcases the seamless blend of colors, fabrics, and details, all carefully chosen to create a harmonious and sophisticated ensemble. The deep Boisenberry hue adds a touch of drama, while the Berry silk sash and white organza detailing contribute to the dress's timeless beauty. A true embodiment of the Nutcracker spirit, this dress is a perfect reflection of the enchantment and elegance that make the Clara Party Scene Dresses a cherished addition to any occasion.
There were no additional charges for this nutcracker costume. Optional prices are subject to change. Check menus for current prices.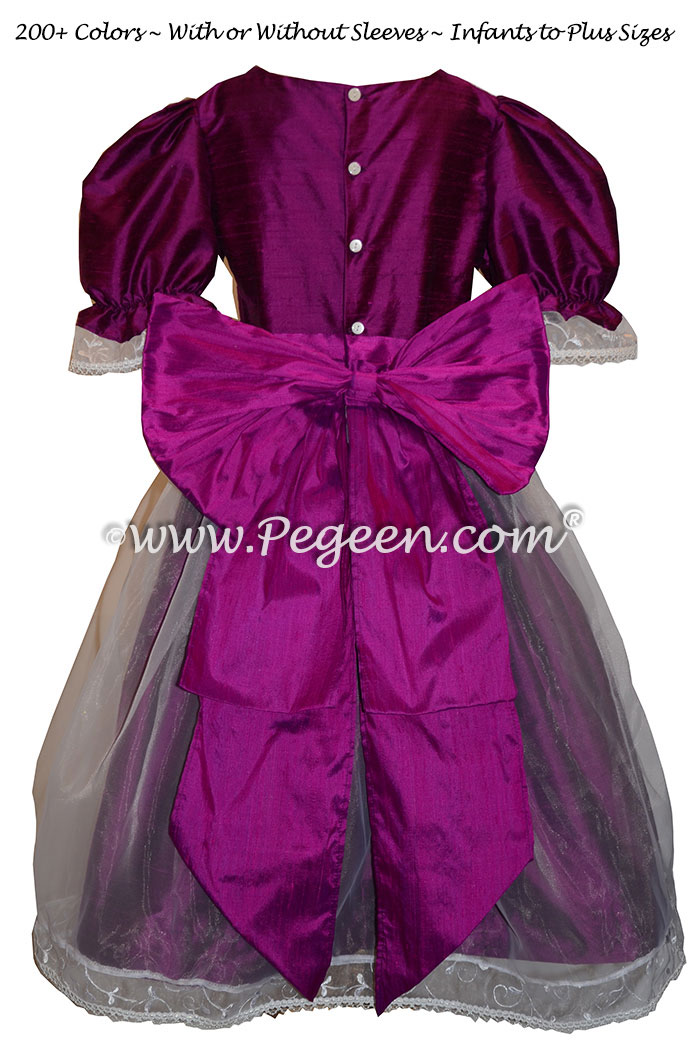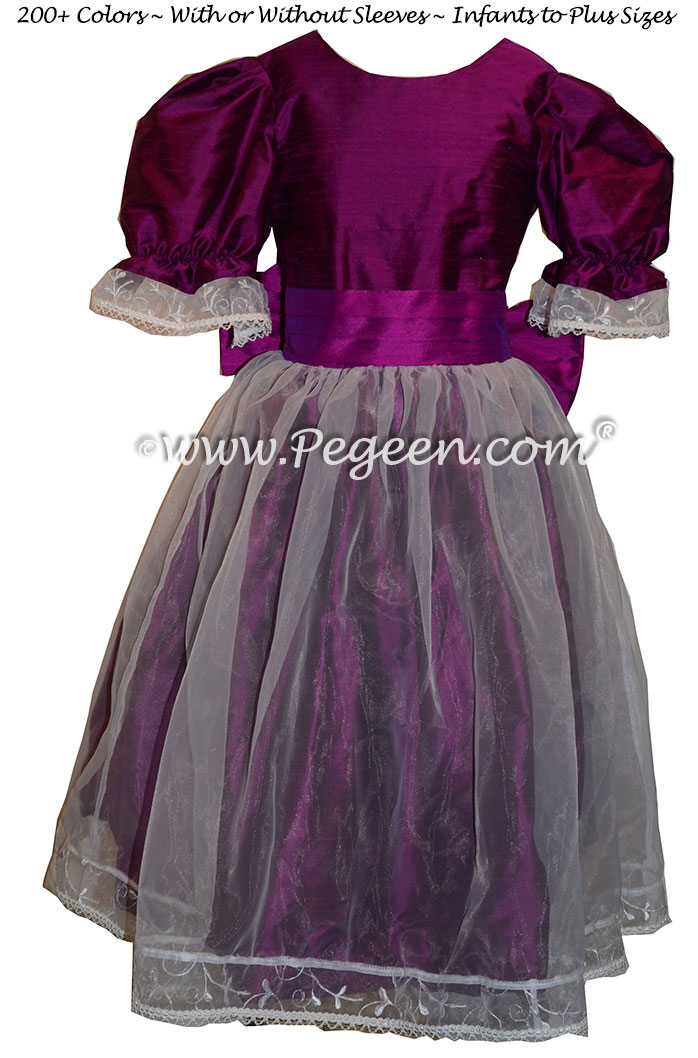 Pegeen Flower Girl Dress Company ~ 9147 State Rd 535 Orlando, FL 32836 ~ Shipping World Wide Since 1982