Style 723 Nutcracker Party Scene Dress in Foam Green
This mesmerizing dress draws inspiration from the enchanting Nutcracker Costume Style 723, beautifully crafted for the grandeur of "The Nutcracker" ballet. The magical combination of Foam Green and Peony Pink silk infuses an air of elegance and grace into this exquisite creation. Part of our illustrious Nutcracker Collection, this dress is tailored for the delightful Clara Party Scene, a captivating moment in the production.
With meticulous attention to detail, the Foam Green and Peony Pink silk blend seamlessly, adorned with delicate embellishments that evoke the spirit of the cherished ballet. This dress radiates the essence of fantasy and enchantment, making it the perfect choice for young performers and ballet enthusiasts. Bring the magic of "The Nutcracker" to life with this extraordinary dress, capturing the hearts of audiences with its beauty and charm. There were no additional charges for this nutcracker costume. Optional prices are subject to change. Check menus for current prices.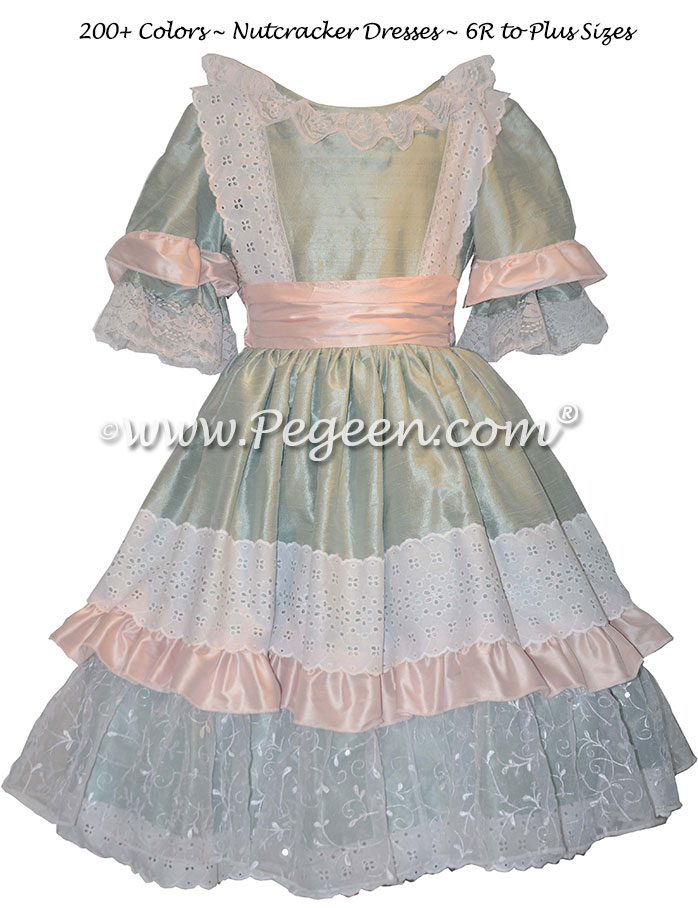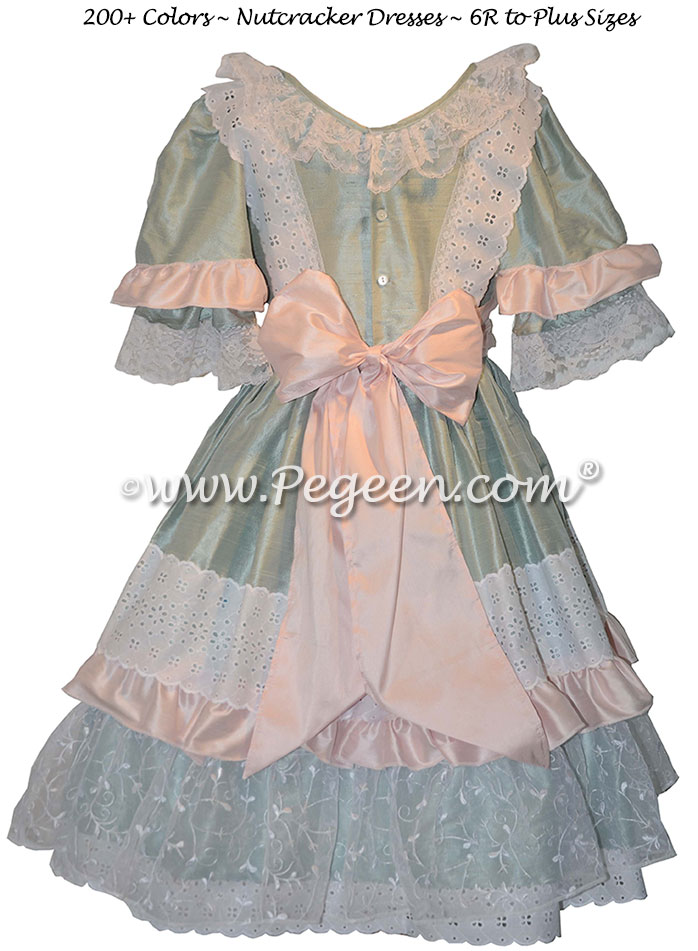 Pegeen Flower Girl Dress Company ~ 9147 State Rd 535 Orlando, FL 32836 ~ Shipping World Wide Since 1982