Powder Blue Silk Nutcracker Dress Style 724 | Pegeen
Inspired by the enchanting Clara in "The Nutcracker," this dress was beautifully crafted based on Style 724. The exquisite Powder Blue hue formed the base of the dress, evoking a sense of elegance and grace. Complementing this lovely shade, the sash was made with luxurious Woodrose silk, adding a subtle touch of warmth and sophistication.
Exuding the magic of "The Nutcracker" production, this dress is an essential part of our Clara Party Scene Dresses collection. Its intricate design and meticulous attention to detail make it a perfect choice for young performers or any special occasion. Let your little one be the star of the show, twirling gracefully in this captivating Powder Blue and Woodrose silk dress, and embark on a wondrous journey into the world of the timeless classic. There were no additional charges for this costume. Optional prices are subject to change. Check menus for current prices.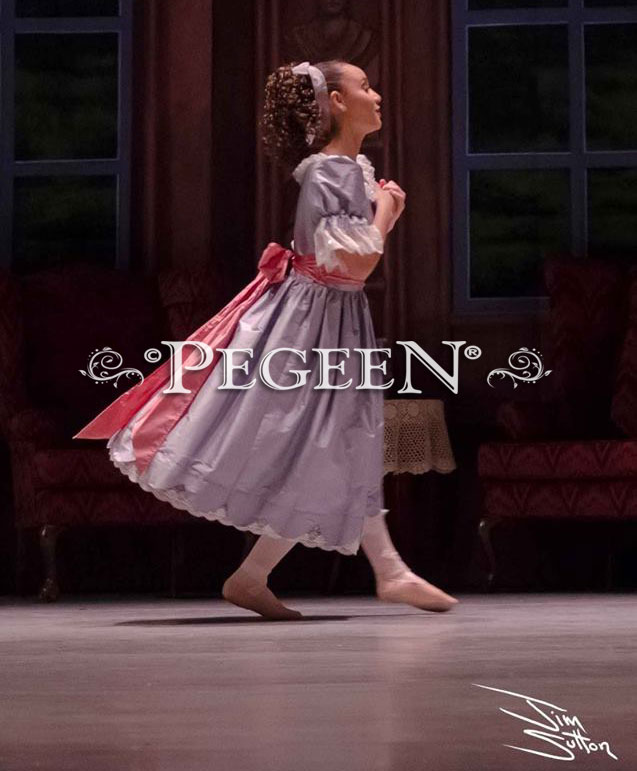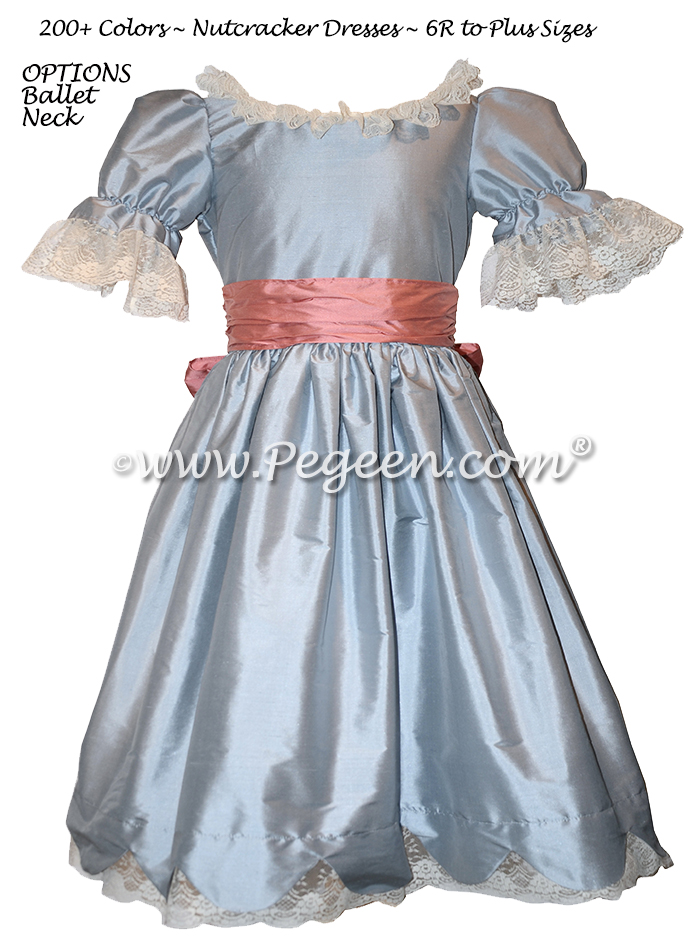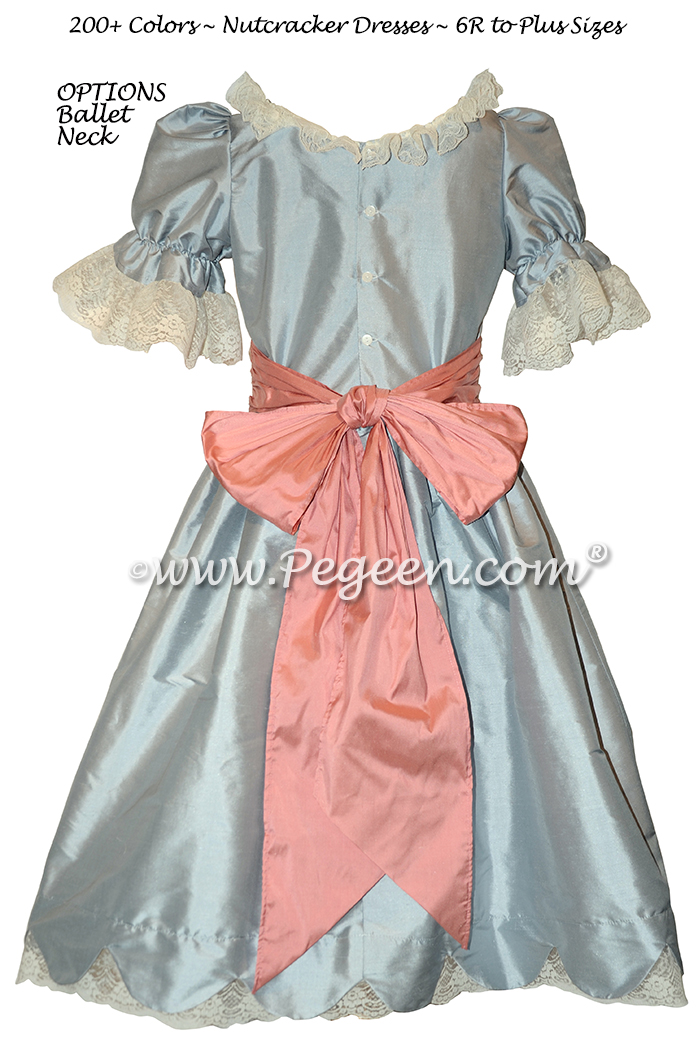 Pegeen Flower Girl Dress Company ~ 9147 State Rd 535 Orlando, FL 32836 ~ Shipping World Wide Since 1982