Style 325 Cranberry Nutcracker Party Scene Dress
This customer chose to base her flower girl dresses on style 725 used this for her Nutcracker Performance for Clara and chose the base color in Cranberry Red silk. There were no additional charges for this costume. Optional prices are subject to change. Check menus for current prices.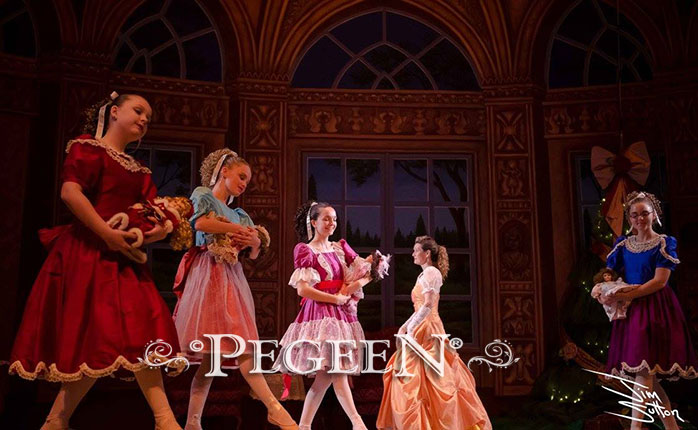 Cranberry red silk Nutcracker Dress Style 725 worn by dancer on far left.
Royal Blue and Berry Nutcracker Dress Style 725 worn by dancer on far right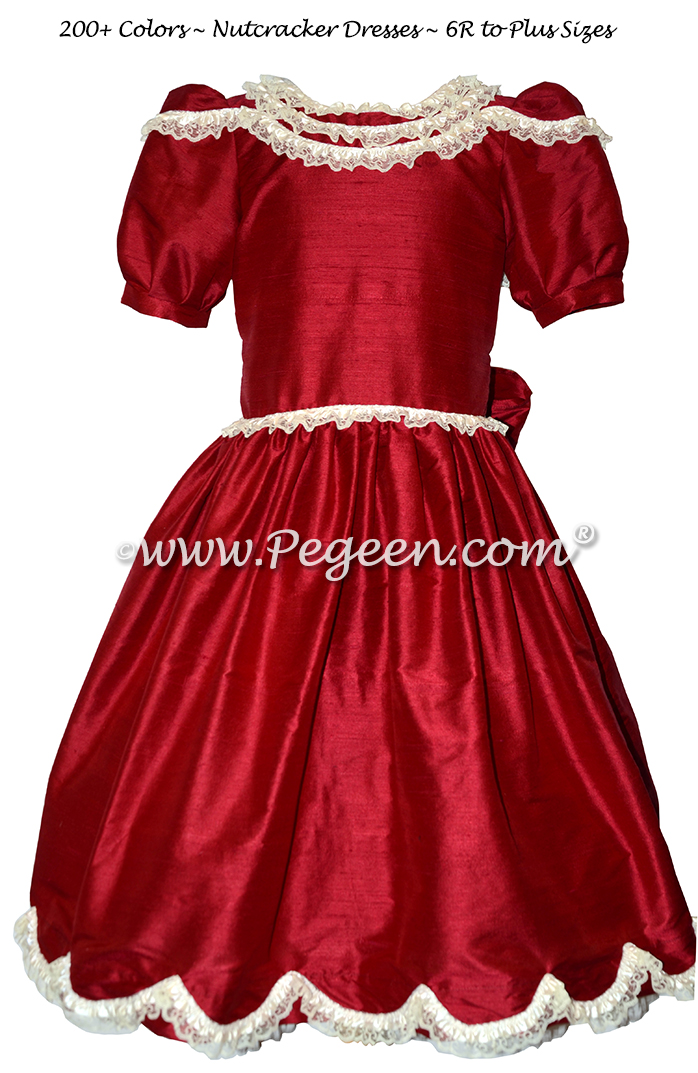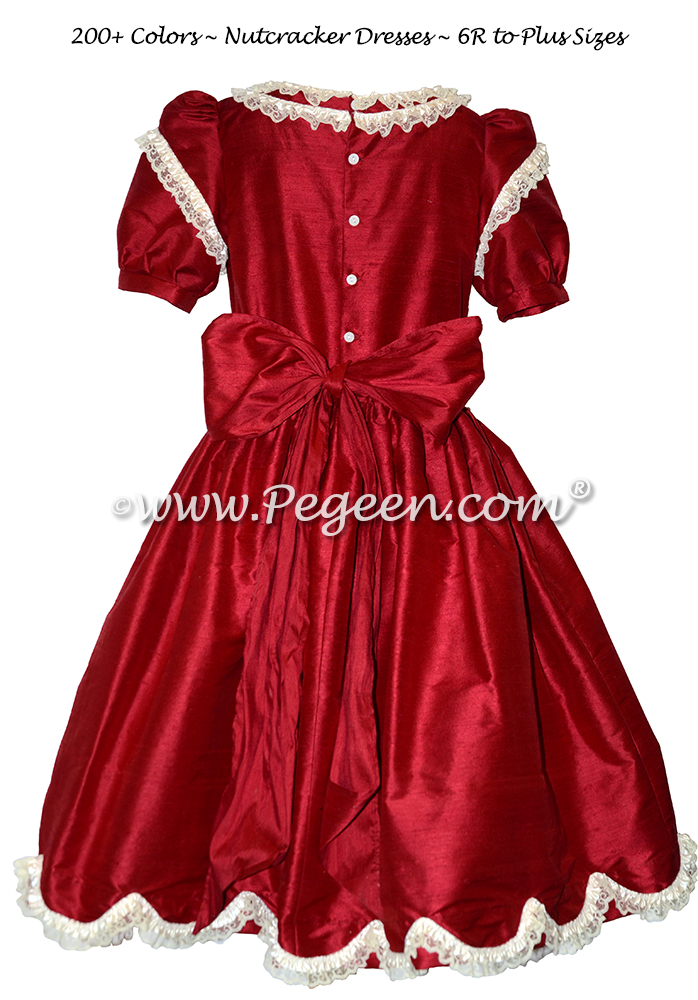 Pegeen Flower Girl Dress Company ~ 9147 State Rd 535 Orlando, FL 32836 ~ Shipping World Wide Since 1982