Sapphire Blue & Holiday Green Nutcracker Dresses Style 745
The exquisite dress in question draws its inspiration from the graceful style 745, boasting a captivating blend of colors that evoke the spirit of the holiday season. With a base color in rich Holiday green and a sash crafted from lustrous Sapphire blue silk, this dress exudes elegance and charm. As part of our esteemed Nutcracker Collection, it promises to be a standout addition to the Clara Party Scene Dresses and Costumes.
Our team of skilled artisans worked diligently to bring this vision to life, ensuring that every detail was meticulously crafted to perfection. The lush Holiday green hue symbolizes the enchantment of the festive season, while the striking Sapphire blue silk sash adds a touch of regal sophistication. The harmonious blend of colors and luxurious fabrics makes this dress a true masterpiece, ideal for ballet performances or other special occasions.
At Pegeen, we take immense pride in creating timeless and enchanting designs that leave a lasting impression. The dress's inclusion in our Nutcracker Collection is a testament to our commitment to excellence and the ability to capture the magic of cherished holiday traditions. It is a delightful addition to our Clara Party Scene Dresses and Costumes, offering a truly captivating ensemble that will leave a lasting impression on all who behold it.
There were no additional charges for this flower girl dress. Optional prices are subject to change. Check menus for current prices.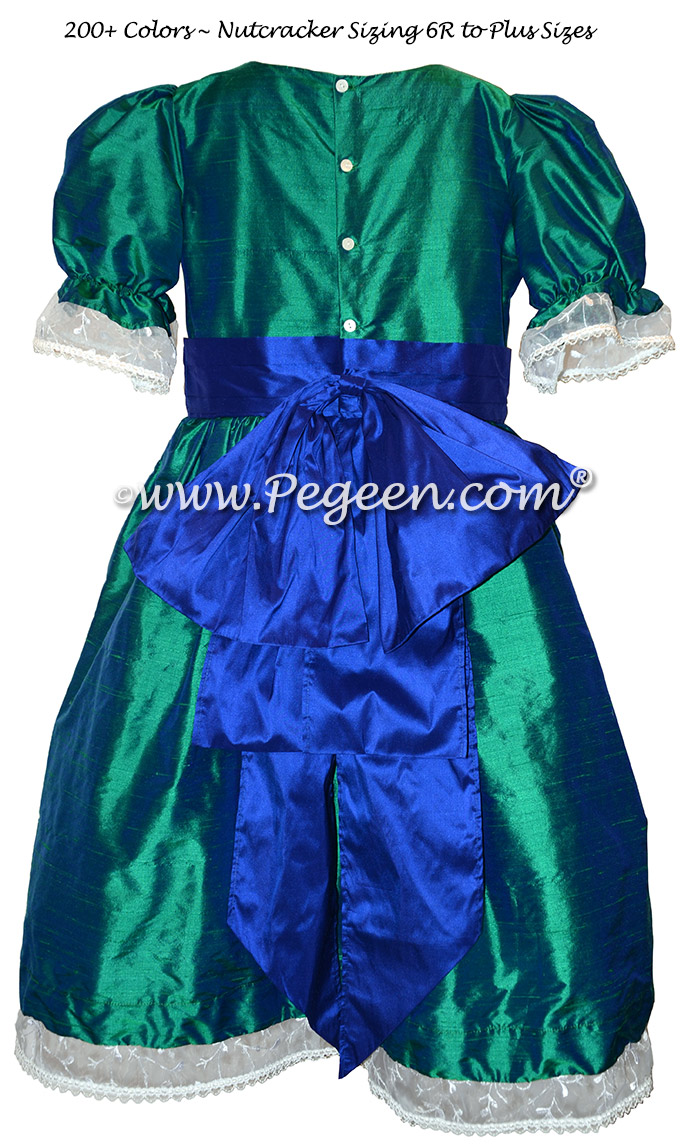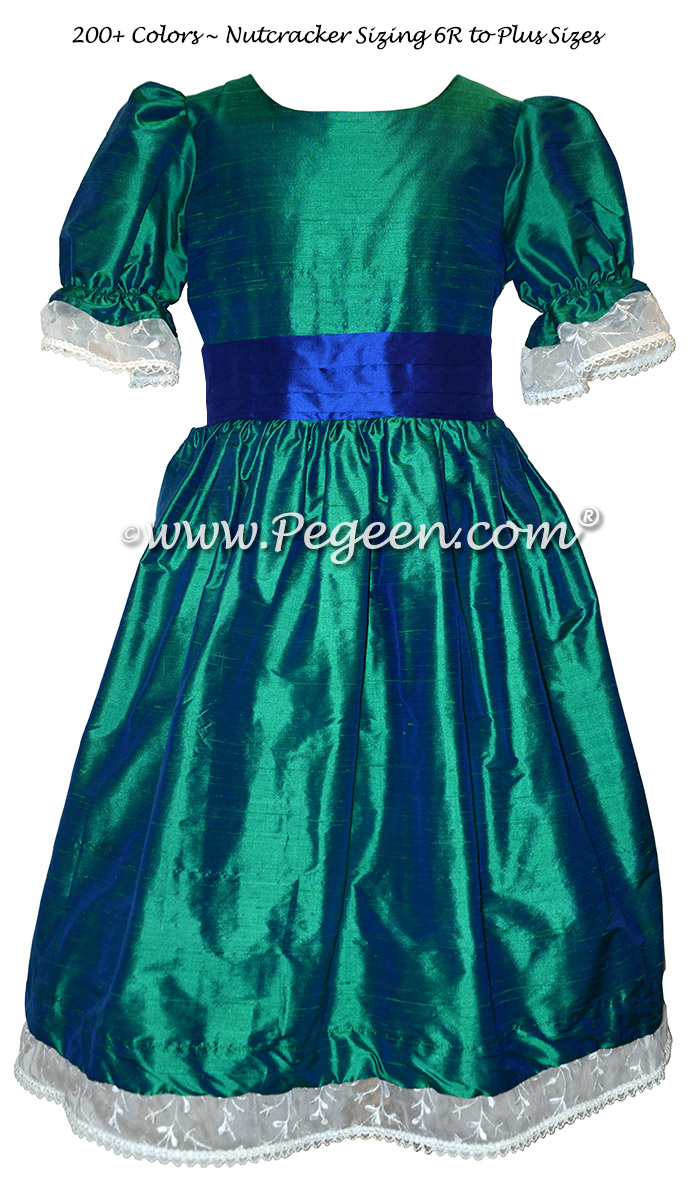 Pegeen Flower Girl Dress Company ~ 9147 State Rd 535 Orlando, FL 32836 ~ Shipping World Wide Since 1982