Nutcracker Party Scene Dress Peacock and Purple
Elegance and timeless beauty converge in this dress, inspired by Style 745. The dress serves as an exquisite addition to the Nutcracker Collection, tailored specifically for the enchanting Clara Party Scene. The choice of a base color in Peacock and Regal Purple silk highlights a harmonious blend of sophistication and regal charm. This Clara Party Scene dress is more than just a costume; it's a storytelling canvas that allows the wearer to step into the world of the Nutcracker and embody the magic of the ballet.
The blend of Peacock and Regal Purple silk encapsulates the essence of the Clara Party Scene, where grace and sophistication meet youthful exuberance. The color palette is a nod to the enchanting world of the Nutcracker, where every shade tells a story. This dress, with its timeless design, brings the magic of the ballet to life, making it an essential part of the Clara Party Scene.
. There were no additional charges for this nutcracker costume. Optional prices are subject to change. Check menus for current prices.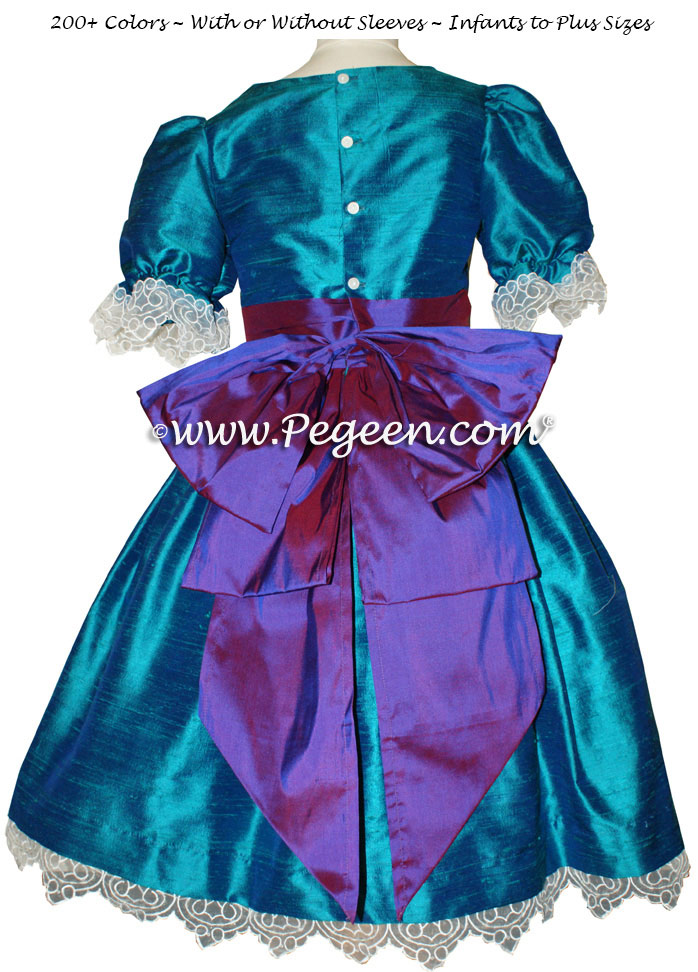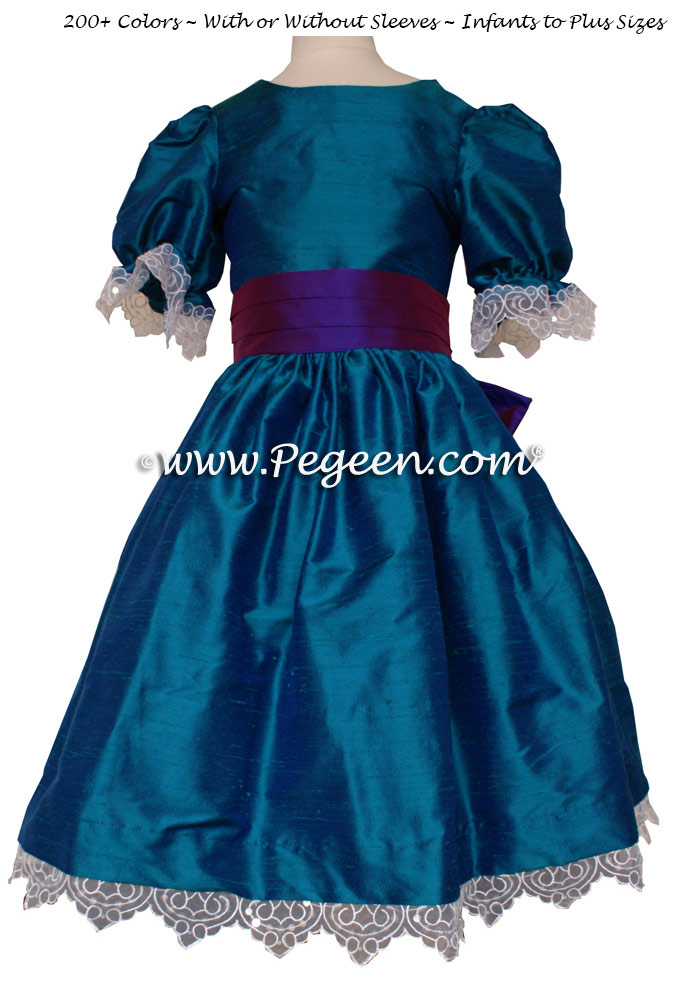 Pegeen Flower Girl Dress Company ~ 9147 State Rd 535 Orlando, FL 32836 ~ Shipping World Wide Since 1982