Blush Pink and Swarovski Sparkle Silk Nutcracker Costume
When a customer's daughter was cast in the coveted role of Clara in "The Nutcracker Ballet," the search for the perfect costume became a top priority. With a keen eye for elegance and grace, they opted for a dress that would epitomize the character's charm and enchantment. The choice fell on a delightful blush pink silk dress, designed in the enchanting Style 755, which was carefully adorned with Swarovski Crystals.
The blush pink silk not only captured the essence of Clara's youthful innocence but also added a touch of delicacy to the costume. Swarovski Crystals, meticulously placed, infused the dress with a dazzling sparkle, allowing Clara to radiate on stage as she embarked on her magical journey through the Nutcracker's world. This costume was not just a dress; it was a storytelling device, enabling the young performer to convey Clara's character with authenticity and poise, creating a truly unforgettable experience for the audience.
Customer needed a dress for her daughter for the part of Clara in The Nutcracker Ballet. She chose a blush pink silk dress with Swarovski Crystals in Style 755. There were no additional charges for this flower girl dress. Optional prices are subject to change. Check menus for current prices.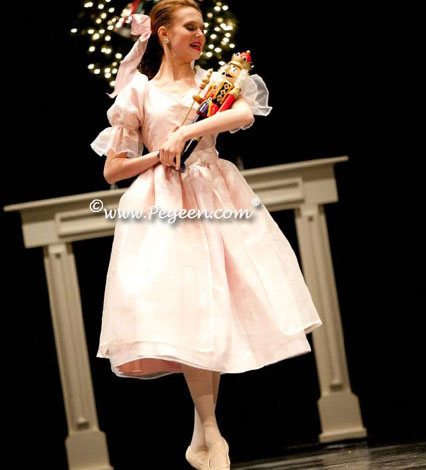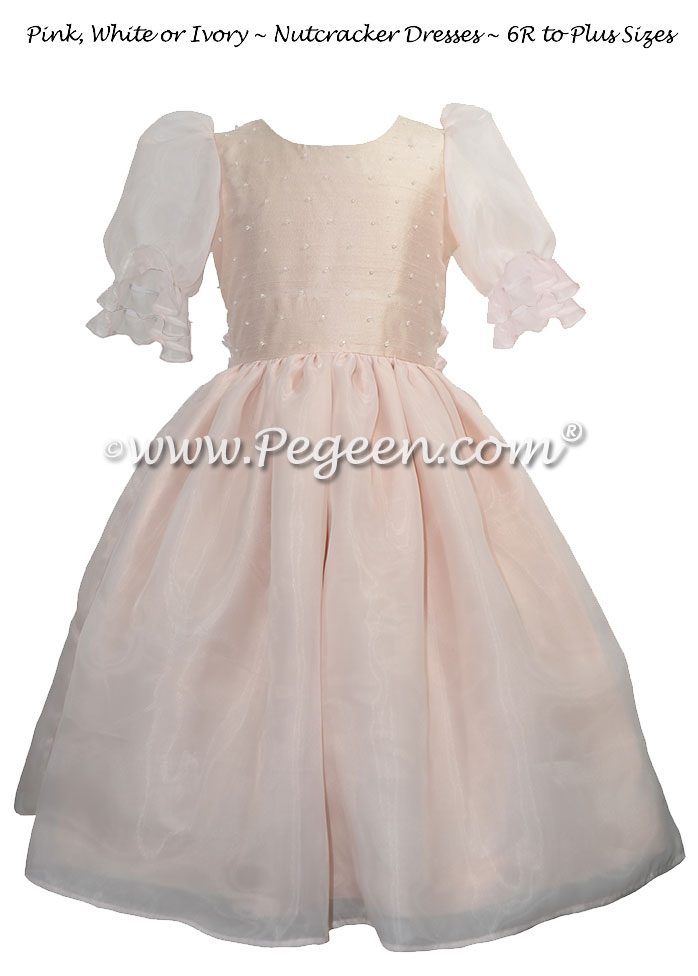 Pegeen Flower Girl Dress Company ~ 9147 State Rd 535 Orlando, FL 32836 ~ Shipping World Wide Since 1982