Ivory Party Dress for Clara's Nutcracker | Pegeen
or her daughter's highly-anticipated Nutcracker Performance, this customer embarked on a journey to find the perfect costume that would truly capture the essence of Clara's enchanting character. The choice was an exquisite party dress, taking inspiration from Clara's Nutcracker solo, Style 755. What made this dress truly unique was the selection of buttercream and damask silk, a harmonious blend that exuded a sense of timeless elegance.
The addition of French blue silk trim was the perfect finishing touch, adding a subtle yet striking contrast to the overall design. It was this careful choice of fabrics and attention to detail that made the costume a standout piece. What made it even more special was the use of some special fabrics that were on hand, creating a one-of-a-kind custom look. This Clara dress was not just a costume; it was a work of art that embodied the magic and charm of the Nutcracker ballet, creating a truly enchanting experience.
This dress is part of the Nutcracker Collection for the Clara Party Scene Dresses. There were no additional charges for this costume. Optional prices are subject to change. Check menus for current prices.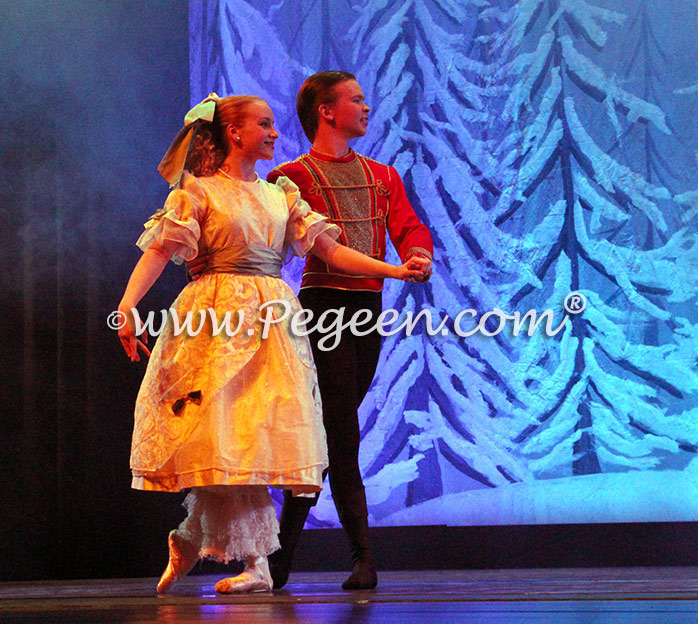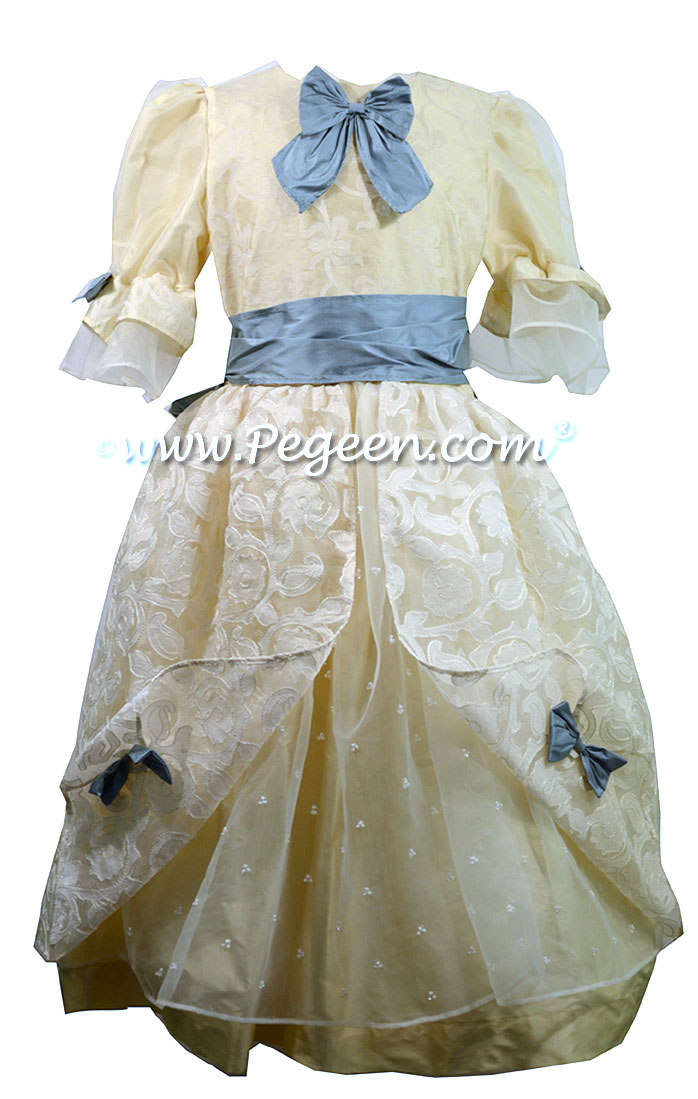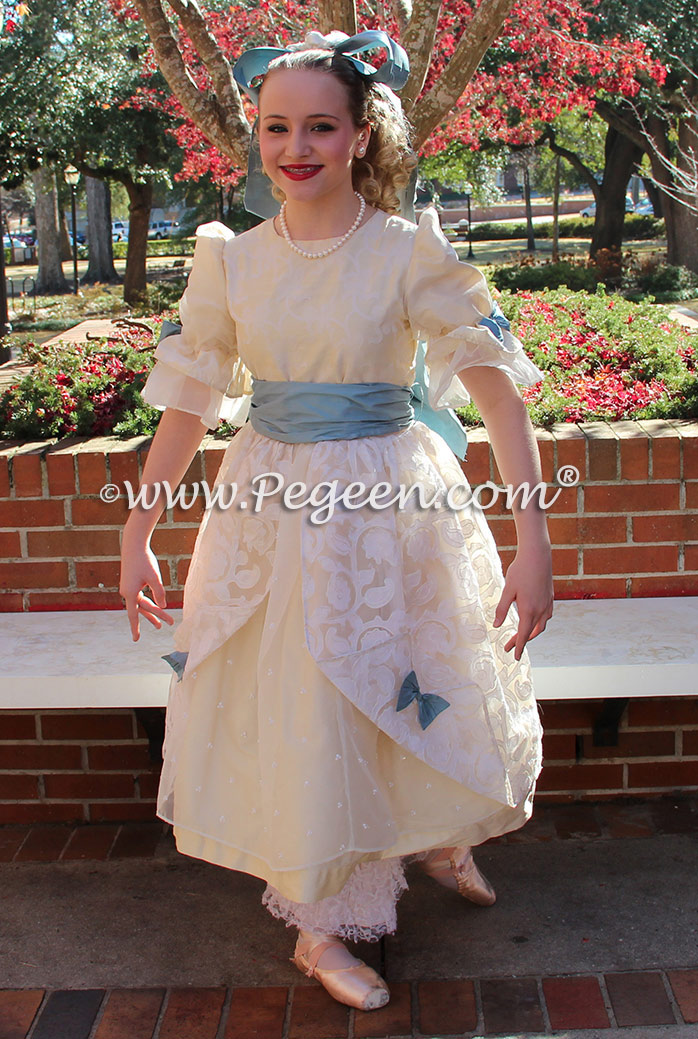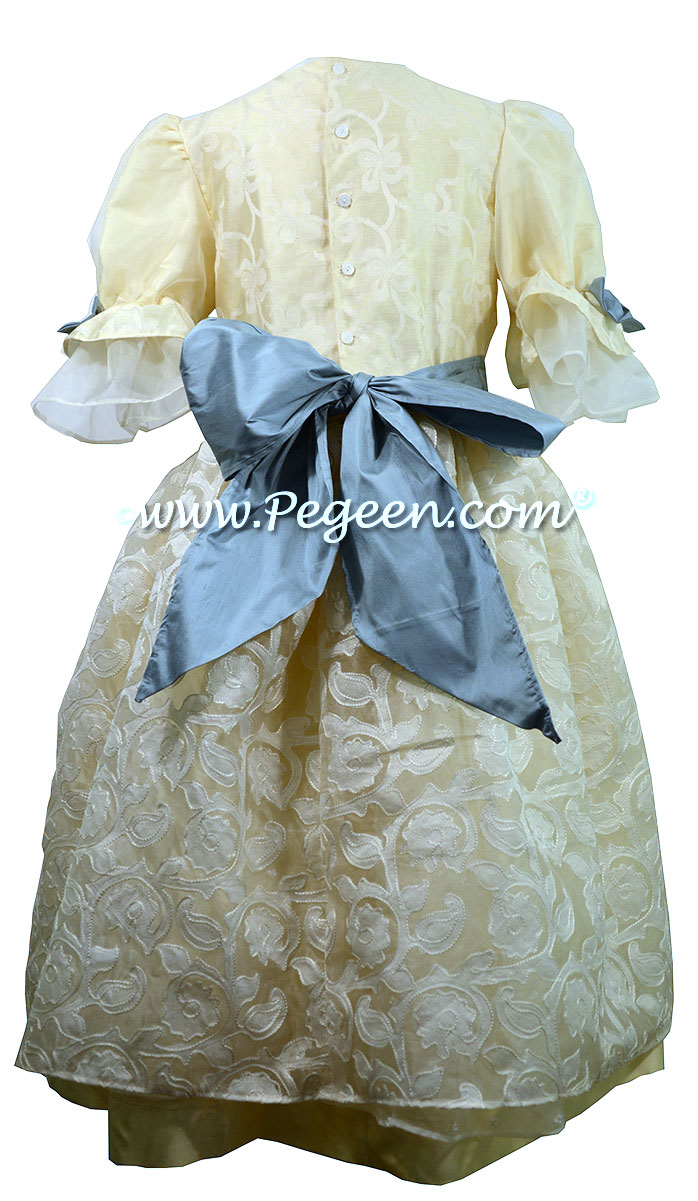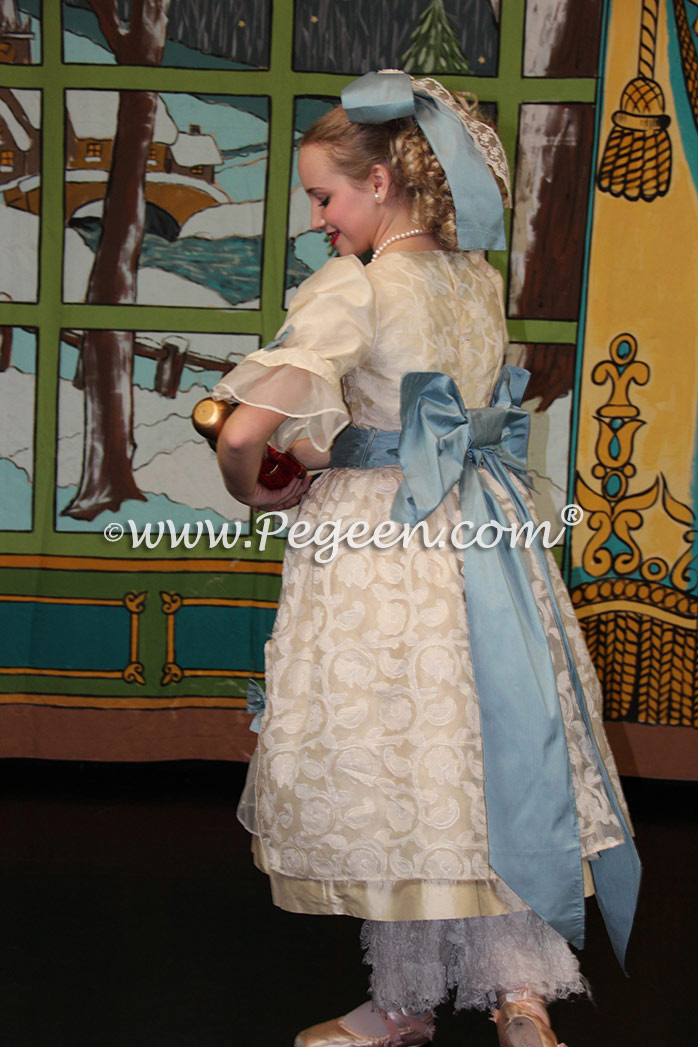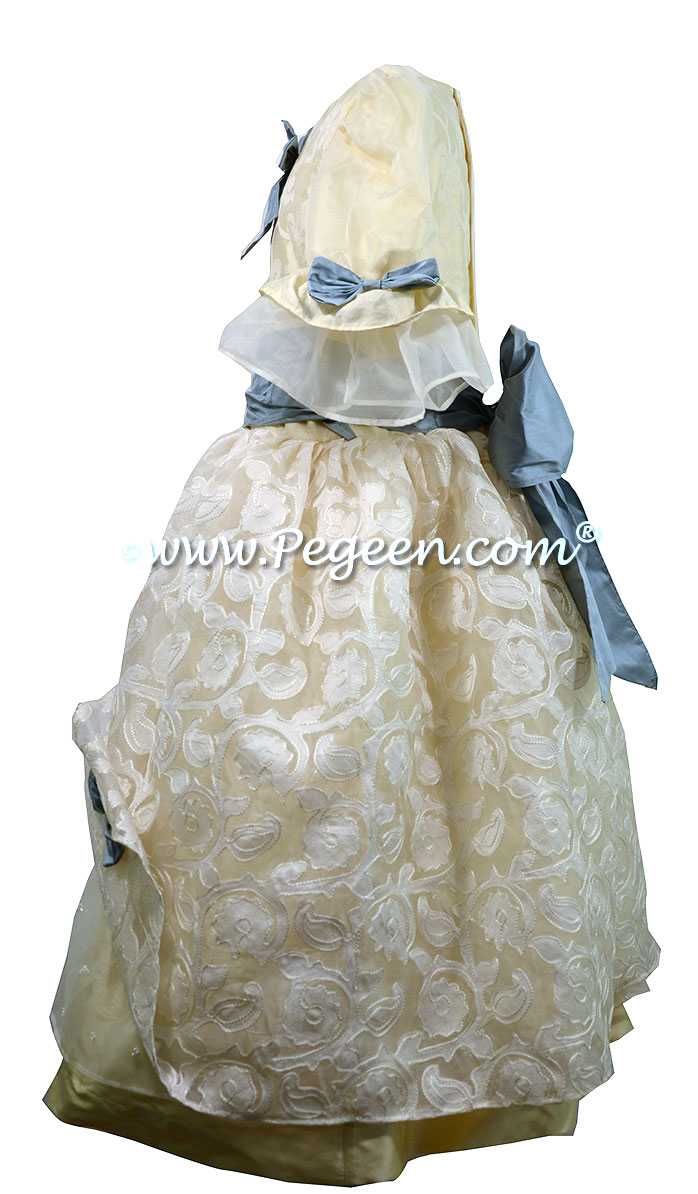 Pegeen Flower Girl Dress Company ~ 9147 State Rd 535 Orlando, FL 32836 ~ Shipping World Wide Since 1982