Eyelet Nightgown for Clara in the Nutcracker Style 776
With the spotlight on elegance and grace, Style 776 took center stage as the foundation for a dress that epitomized the essence of the Clara Party Scene. Designed in delicate cotton eyelet with blue trim, this creation was more than just a dress; it was a work of art that embraced the enchantment of the Nutcracker Collection.
The cotton eyelet fabric, with its intricate patterns and airy quality, brought a touch of whimsy and nostalgia to the dress. Paired with the soothing blue trim, it created a harmonious blend that echoed the classic charm of Clara's world. This dress was more than just a costume; it was a storytelling device, allowing the wearer to step into Clara's world and relive the magic of the Nutcracker on the stage.
Optional prices are subject to change. Check menus for current prices.

"Perfect fit, Pegeen" - The New Ballet School, San Jose CA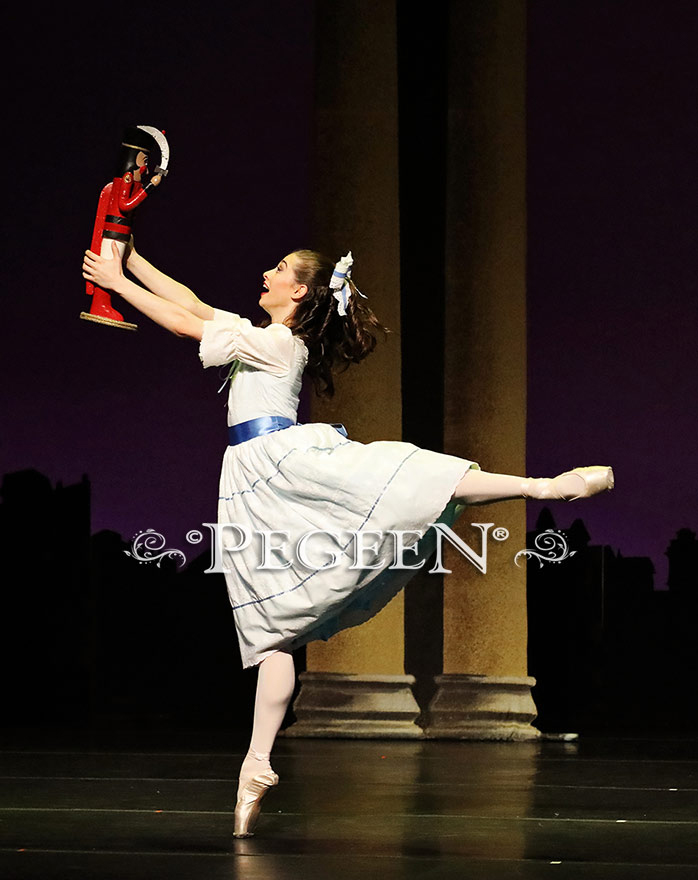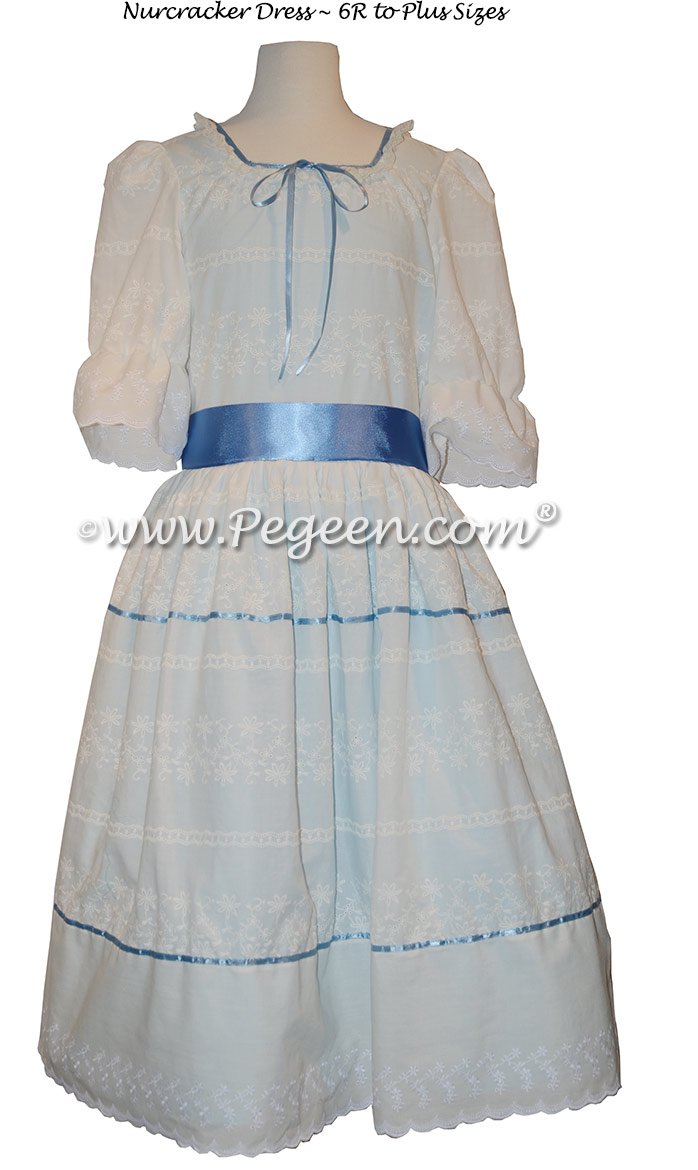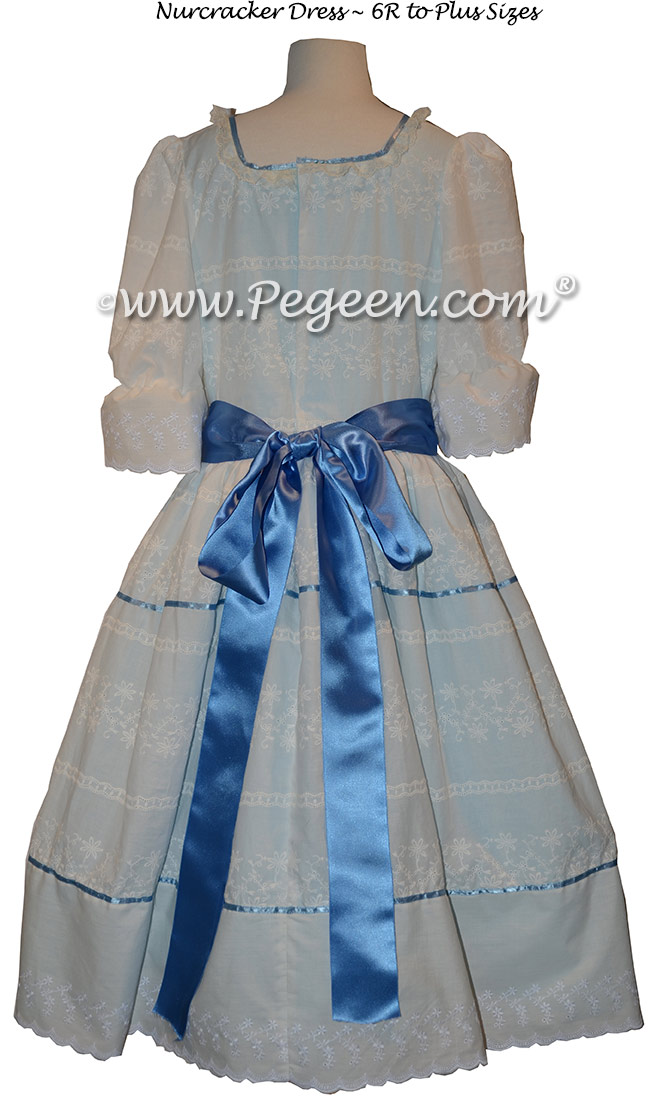 Pegeen Flower Girl Dress Company ~ 9147 State Rd 535 Orlando, FL 32836 ~ Shipping World Wide Since 1982