Clara Costume Style 776 in cotton eyelet & tiffany silk
A truly enchanting dress was born when a customer selected Style 776 as the canvas for their vision. Crafted with precision and elegance, this dress was adorned in delicate cotton eyelet with tiffany blue trim and a silk underlining, making it a masterpiece that would capture hearts and turn heads. Style 776, known for its grace and sophistication, became the perfect choice for a creation that blended classic charm with contemporary allure.
The cotton eyelet fabric added a touch of whimsy to the dress, with its intricate patterns and airy quality. Paired with tiffany blue trim, it created a delightful contrast that made the dress all the more captivating. The silk underlining added a
This dress is part of the Nutcracker Collection for the Clara Party Scene Dresses. Optional prices are subject to change. Check menus for current prices.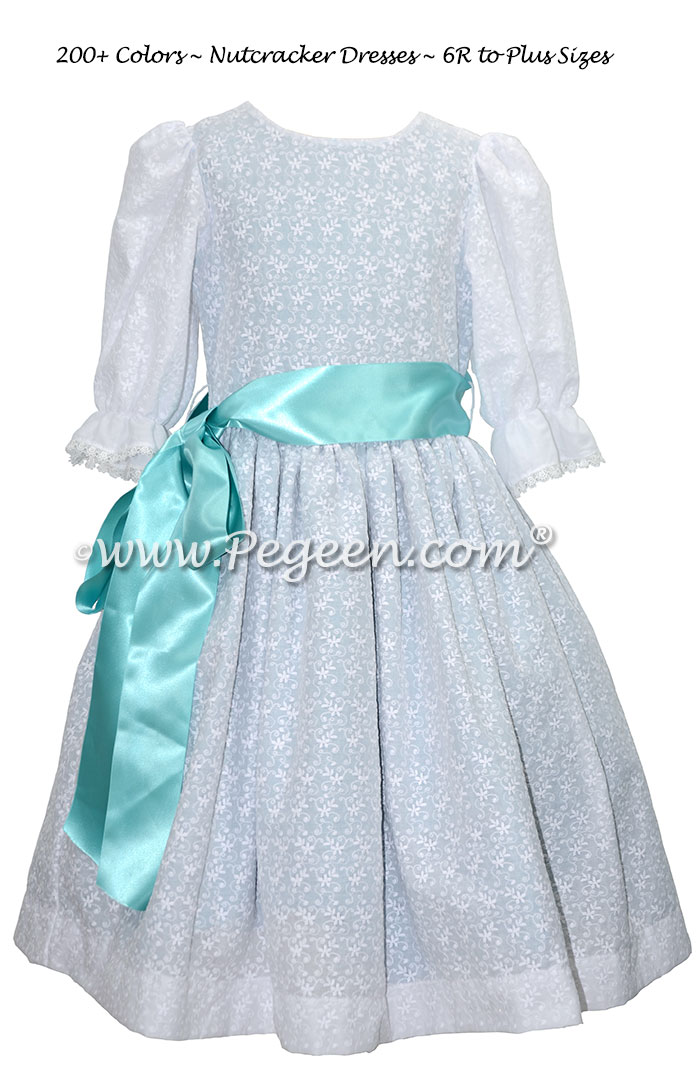 Pegeen Flower Girl Dress Company ~ 9147 State Rd 535 Orlando, FL 32836 ~ Shipping World Wide Since 1982