Harlequin Nutcracker Dress Custom Designed
Pegeen's exquisite creation, Style 782, embodied the essence of the Female Harlequin in The Nutcracker Ballet, a splendid addition to the iconic Nutcracker Collection featuring the Clara Party Scene Dresses. The dress showcased a seamless fusion of artistry and craftsmanship, capturing the character's charm and allure.
Designed with meticulous attention to detail, the dress combined elements of fantasy and elegance, making it a standout piece in the ensemble. Its vibrant colors and intricate patterns evoked the spirit of the beloved ballet, captivating the audience with each graceful movement.
To create a truly enchanting and authentic experience, Pegeen spared no effort in crafting this masterpiece. The final result was nothing short of breathtaking, a testament to Pegeen's dedication to delivering perfection to their customers and bringing fairytales to life. With no additional charges for this remarkable costume, the customer was delighted to see her vision materialize on the stage, leaving the audience in awe of the Female Harlequin's enchanting presence.
Optional prices are subject to change. Check menus for current prices. This is a custom style and the order is designed per each ballet company's desires.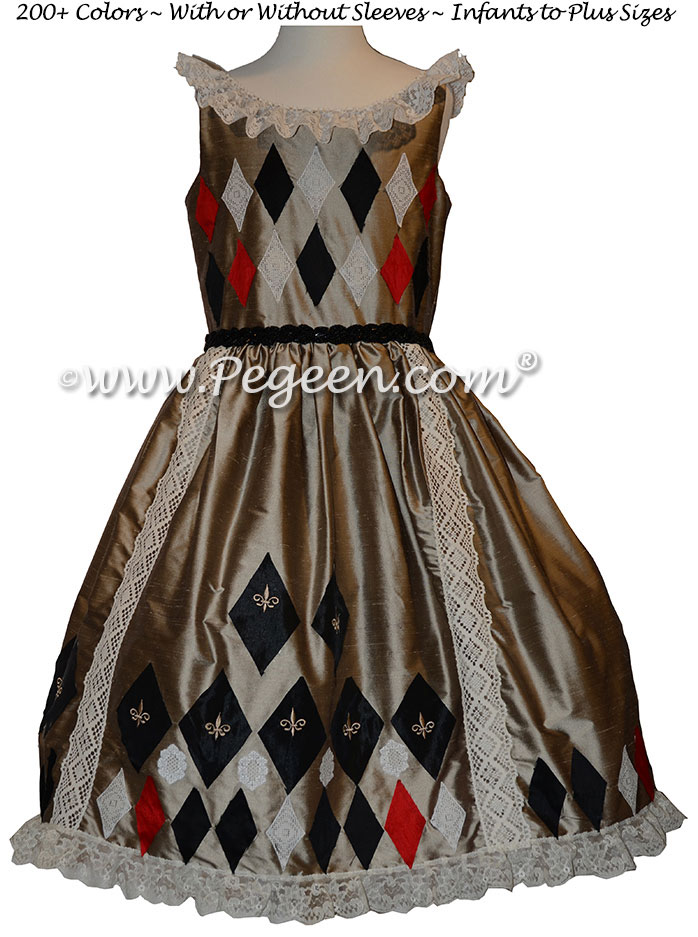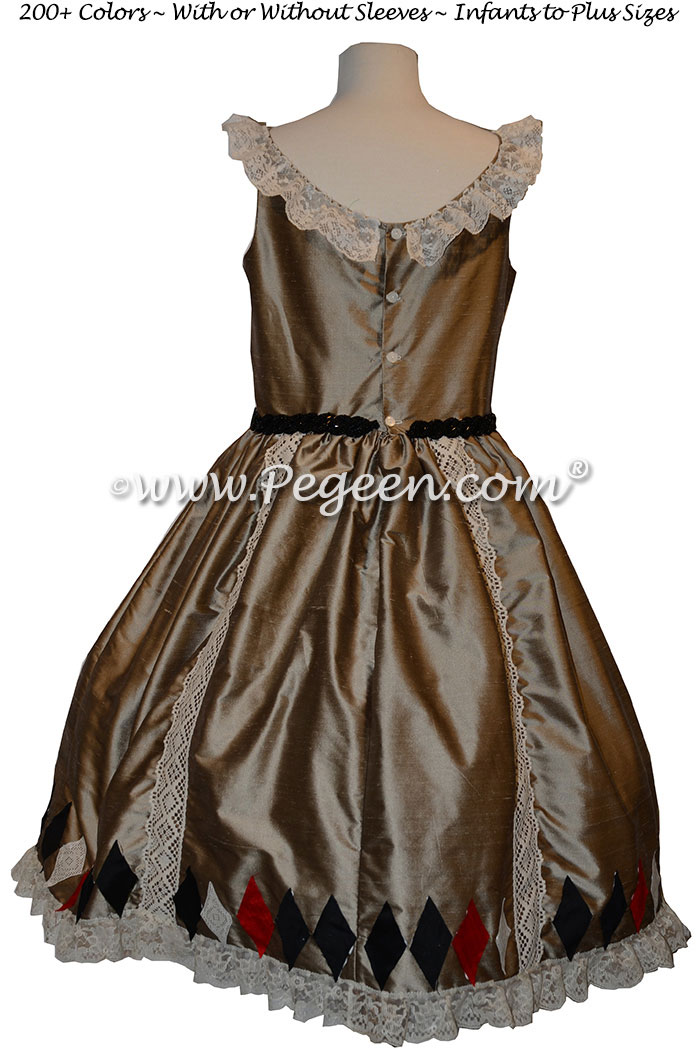 Pegeen Flower Girl Dress Company ~ 9147 State Rd 535 Orlando, FL 32836 ~ Shipping World Wide Since 1982
hidden
Back to Top