Custom Designed Harlequin Nutcracker Male Suit
At Pegeen, we take pride in our ability to create stunning and custom-designed male Harlequin costumes for The Nutcracker Ballet. Our team of skilled designers and artisans work diligently to bring your vision to life, tailoring each costume to perfectly complement your ballet company's unique set and colors.
With our extensive experience in crafting exquisite dancewear, we understand the importance of attention to detail and precision in every element of the costume. From the choice of fabrics and colors to the intricate embellishments and trims, we ensure that each male Harlequin costume is a true work of art, elevating the overall performance to new heights.
Our commitment to quality and craftsmanship shines through in every garment we create, making Pegeen the go-to choice for ballet companies seeking exceptional costumes. Whether you're looking for a classic and elegant design or a more contemporary and vibrant style, we are dedicated to delivering a memorable and enchanting performance that will leave the audience in awe.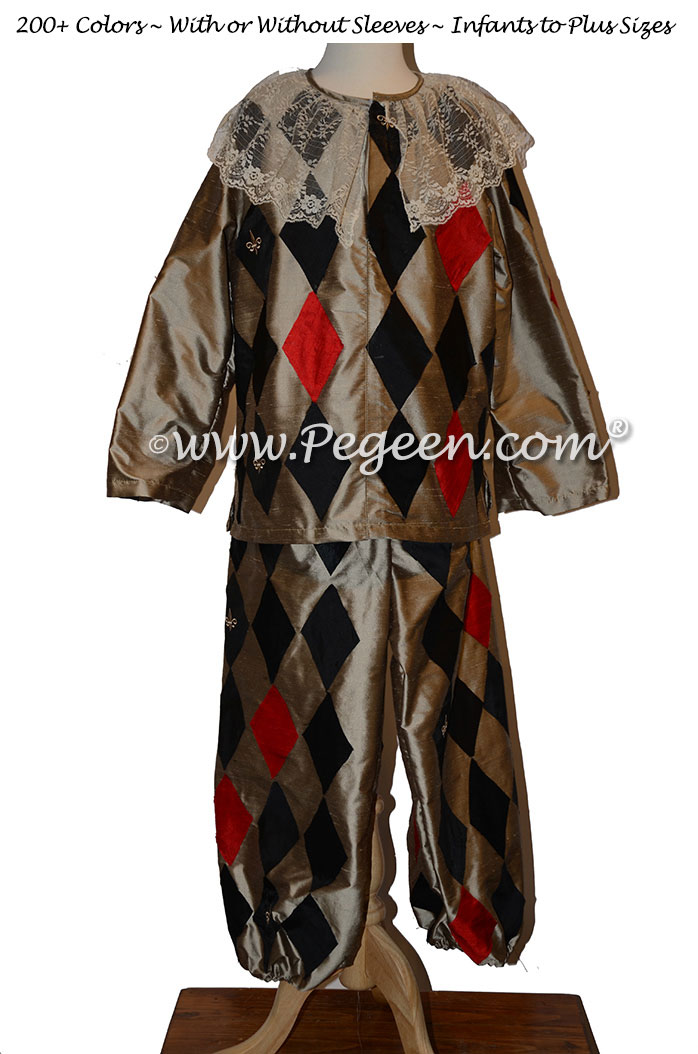 Pegeen Flower Girl Dress Company ~ 9147 State Rd 535 Orlando, FL 32836 ~ Shipping World Wide Since 1982