Women's Nutcracker Party Scene Dress
Crafted for the graceful women of the Nutcracker Ballet Party Scene, this dress in silver gray with a plum-colored sash is a true testament to the era's timeless elegance. The combination of silver gray and plum invokes a sense of sophistication and regal charm, perfectly in tune with the spirit of the ballet. Each dress is carefully tailored to accommodate the unique styles and needs of individual dance companies, ensuring that every aspect of the production aligns seamlessly with the artistic vision.
The inclusion of a petticoat beneath the dress serves as a nod to period authenticity, ensuring that the attire captures the charm and grace of the Nutcracker's era. However, the design allows for versatility, offering the option to add an additional bridal or hoop slip to achieve the desired fullness and movement that best suits the performance. These dresses not only capture the essence of the Nutcracker but also accommodate the practical needs of the dancers, allowing them to move with grace and confidence.
Each dress will be trimmed in slightly different ways. This dress is part of the Nutcracker Collection for the Clara Party Scene Dresses. There were no additional charges for this nutcracker costume. Optional prices are subject to change. Check menus for current prices.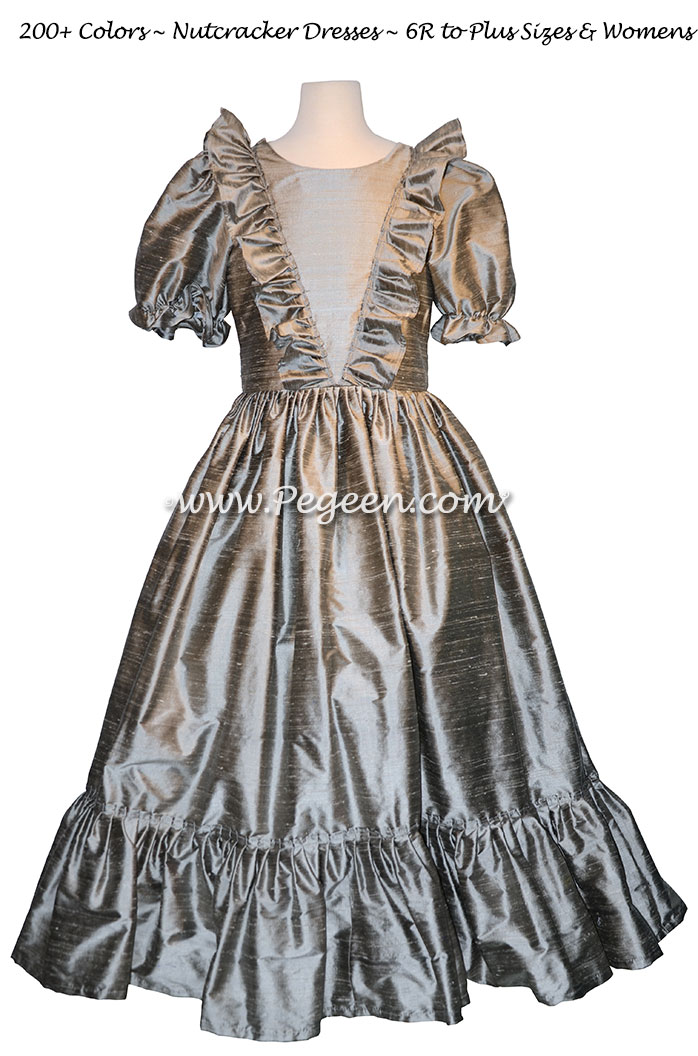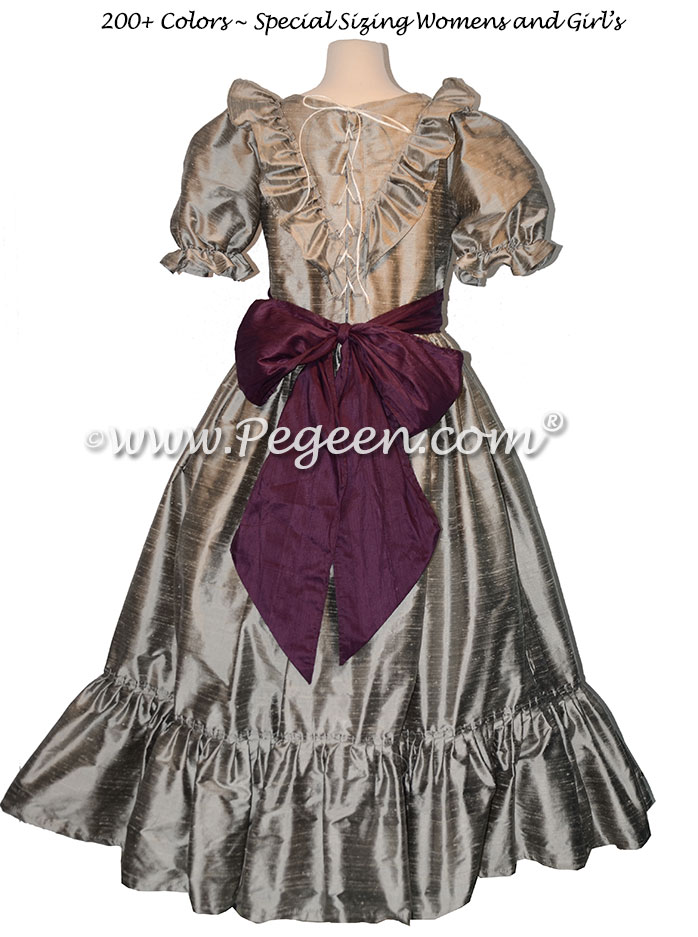 Pegeen Flower Girl Dress Company ~ 9147 State Rd 535 Orlando, FL 32836 ~ Shipping World Wide Since 1982