White toddler 2pc baptism or flower girl dress
This cherished customer's vision for her special day led her to select the exquisite Style 801 as the foundation for her flower girl dresses. The choice of Style 801 signifies a commitment to elegance and timeless beauty, setting the stage for a truly enchanting event.
For the little ones who would play a significant role in her celebration, the customer opted for 2-piece silk toddler baptism dresses. The pristine purity of white silk was the chosen fabric, signifying purity, innocence, and a new beginning – perfect for a baptism ceremony. This choice of white silk epitomizes the significance of the occasion and the hope and blessings that come with it.
In this carefully curated ensemble, every detail is a reflection of the customer's discerning taste and dedication to making this event a memorable one. The result is a collection of flower girl dresses that encapsulate the spirit of the day and the beauty of new beginnings
There were no additional charges for this toddler's flower girl dress. Optional prices are subject to change. Check menus for current prices.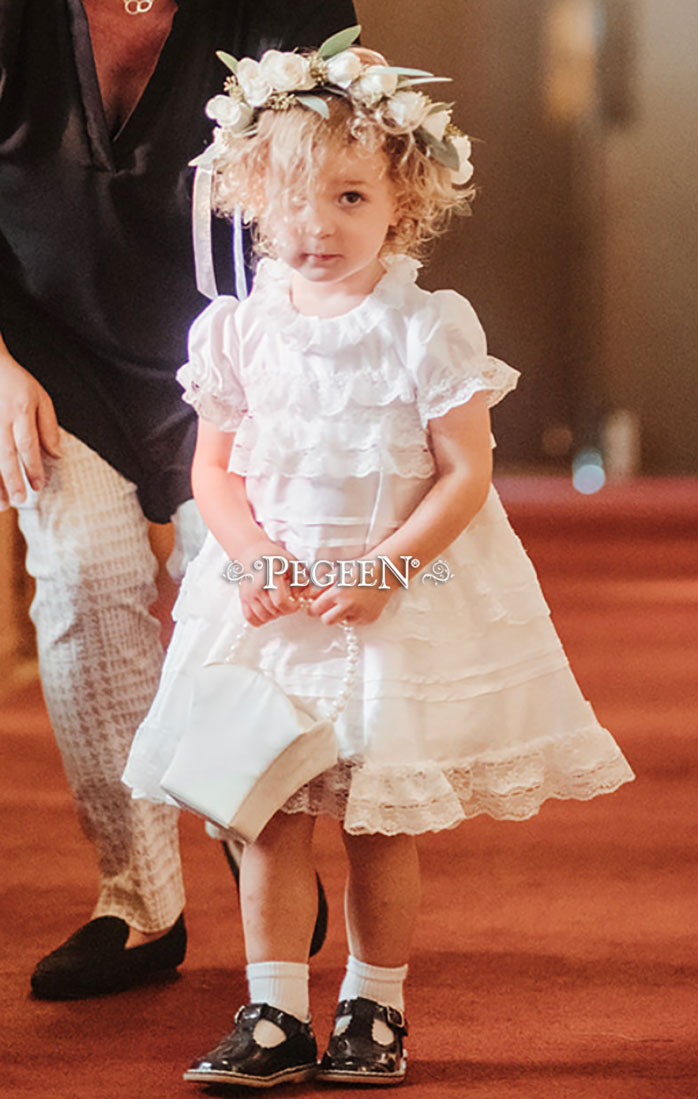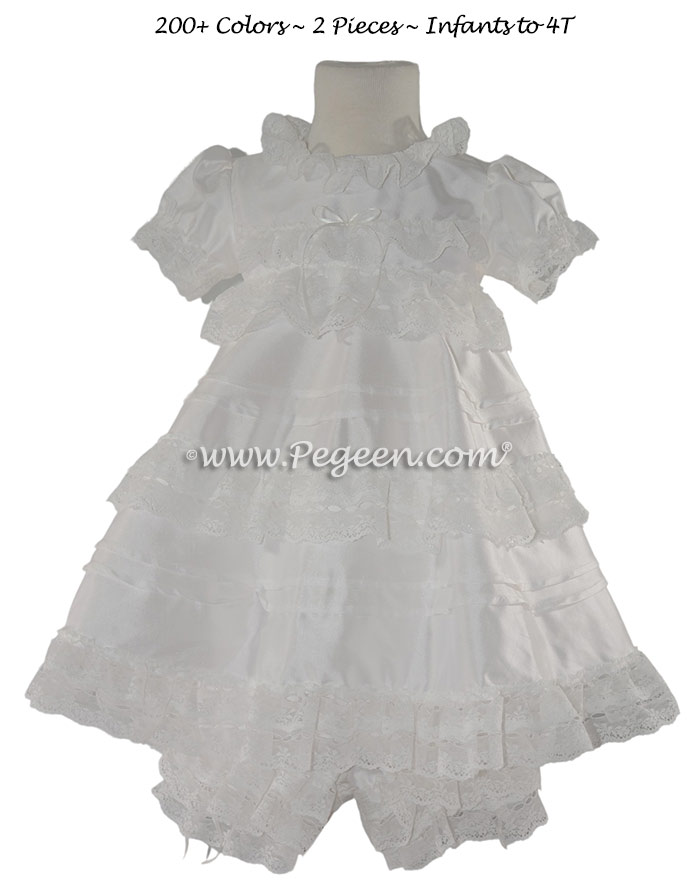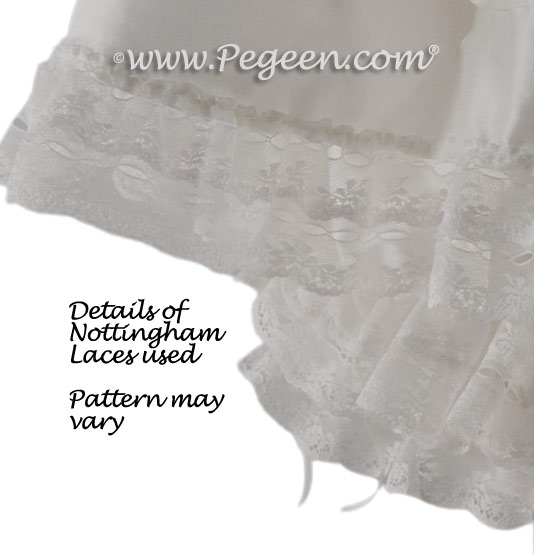 Pegeen Flower Girl Dress Company ~ 9147 State Rd 535 Orlando, FL 32836 ~ Shipping World Wide Since 1982