Infant Tulle Beauty and the Beast Ballroom Dress
This customer's choice to base her infant princess girl dress on Style 805 Belle from The Fairytale Collection was a splendid decision for her magical Disney World adventure. The dress exuded the essence of Belle's elegance, and it became the perfect outfit for her little one to create cherished memories in the enchanting kingdom.
With its delicate details and regal charm, the dress made her daughter feel like a true princess as she met beloved Disney characters and explored the wonders of the theme park. The soft yellow silk with gold Swarovski crystal, and yellow tulle with flakes of gold metallic which is inspired by Belle's iconic gown, added a touch of fairytale magic to every step she took. It was a dress that perfectly captured the enchanting spirit of Disney World and made her daughter's journey truly unforgettable. There were no additional charges for this flower girl dress. Optional prices are subject to change. Check menus for current prices.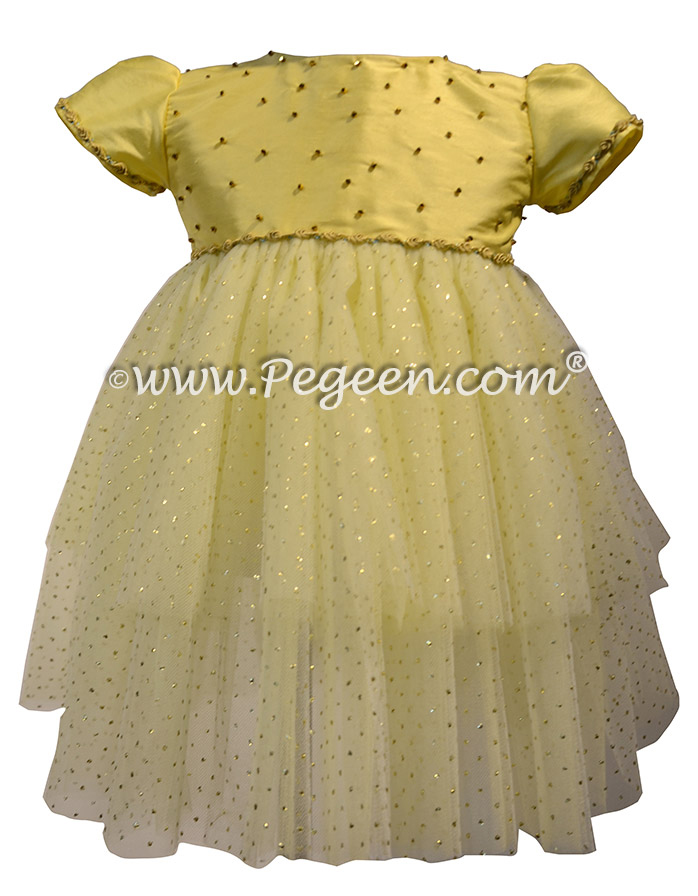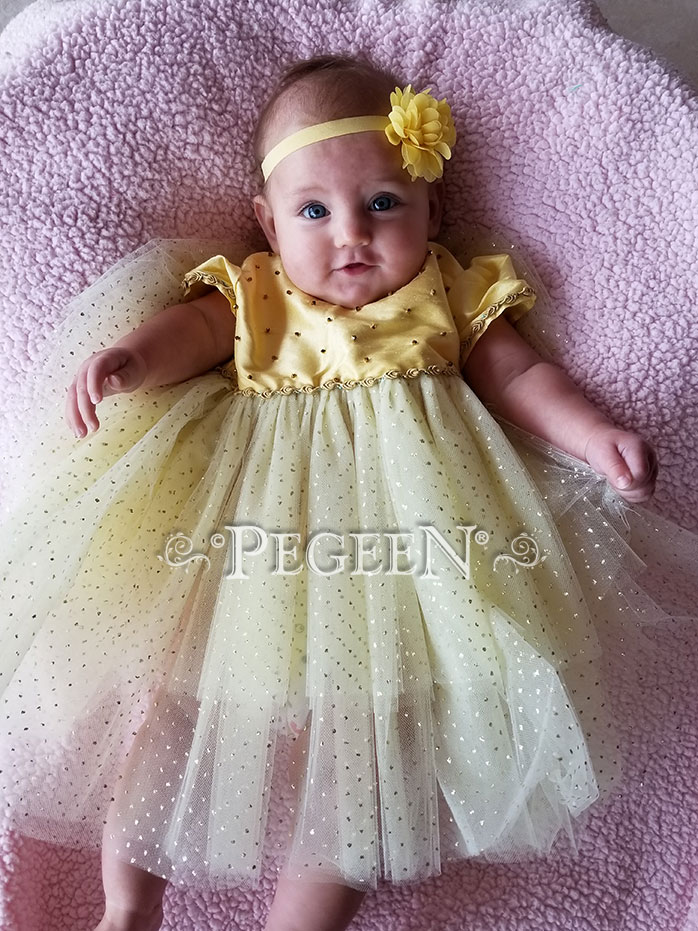 Pegeen Flower Girl Dress Company ~ 9147 State Rd 535 Orlando, FL 32836 ~ Shipping World Wide Since 1982