Custom First Communion Dress with Silk Tucks
This was a custom flower girl dress and made in either Antique White or New Ivory. Pearl trimmed with organza and is made in silk. The back of the dress has covered buttons, long sleeves with pleated trim on the sleeve, neckline and two rows of the skirt. A pretty double back bow on the back of the dress. An organza over skirt over the silk and the front of the bodice has tiny tucks and all around the neckline and waist. Shown in antique white, but also available in New Ivory, others on request to designer. There were no additional charges for this flower girl dress. Optional prices are subject to change. Check menus for current prices.
WE DO NOT ALLOW MORE THAN ONE DRESS PER STYLE SOLD TO A CHURCH SO THAT YOU HAVE AN EXCLUSIVE DRESS FOR YOUR CHILD'S COMMUNION. Place your order early to reserve your dress. Please indicate communion date, time and church on checkout.
'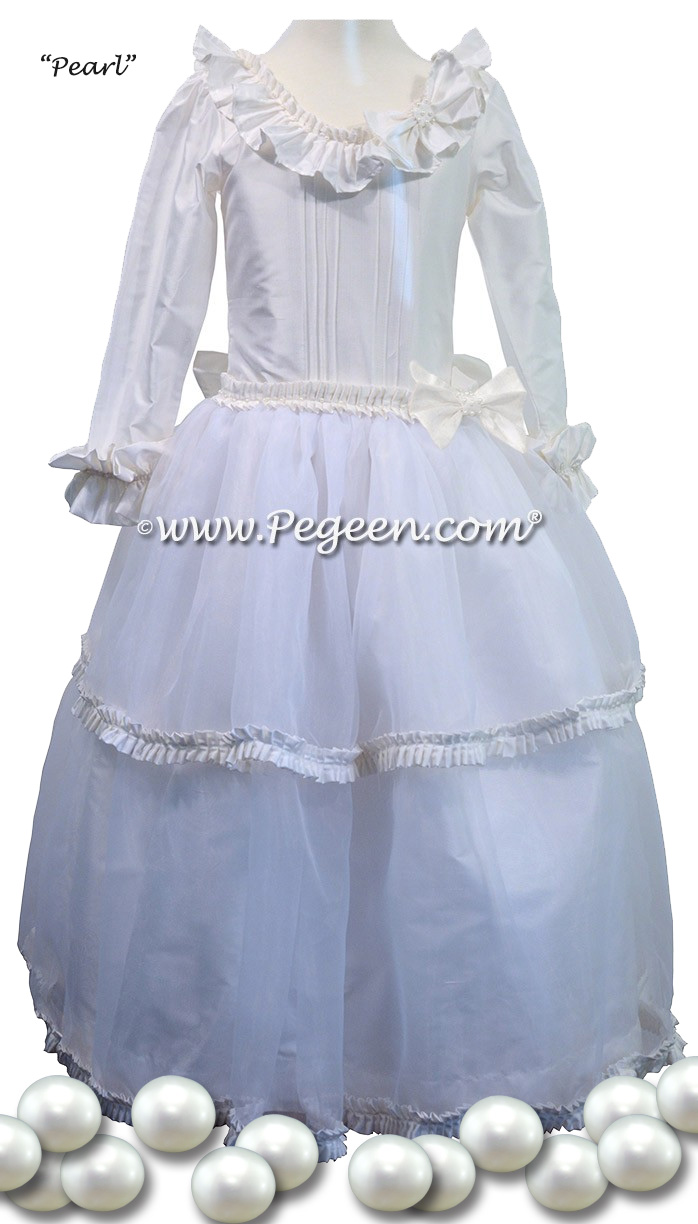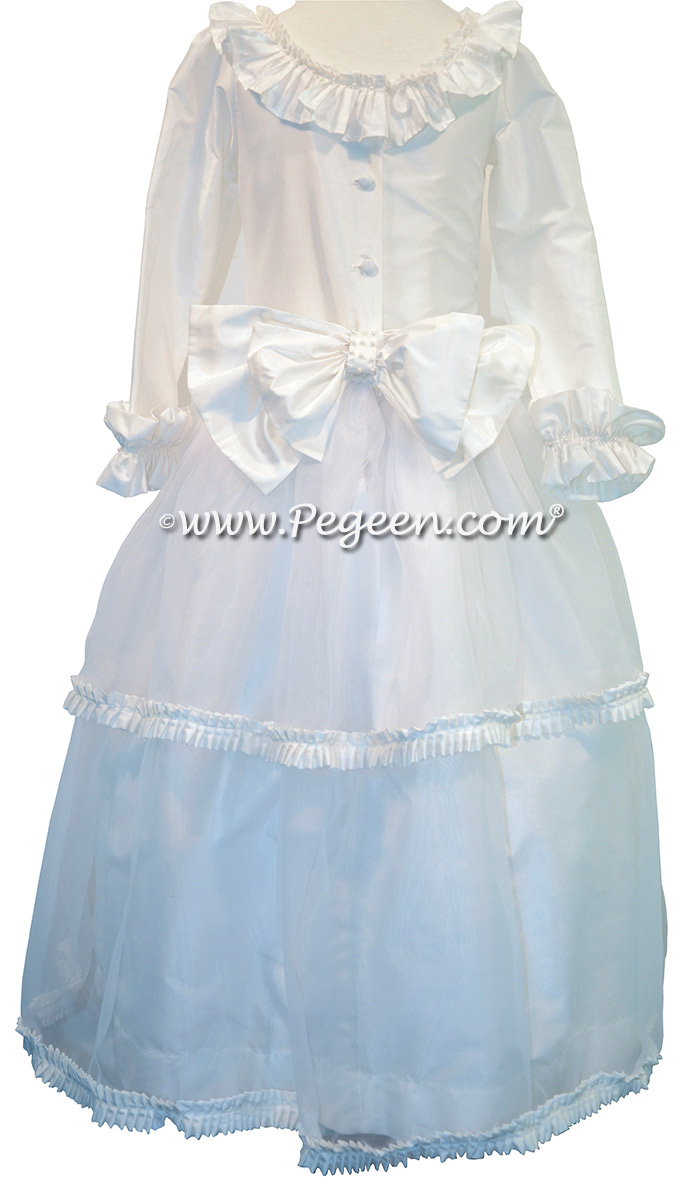 Pegeen Flower Girl Dress Company ~ 9147 State Rd 535 Orlando, FL 32836 ~ Shipping World Wide Since 1982