Bat Mitzvah Dress with Raspberry layered tulle
For her Bat Mitzvah Dress, this customer embarked on a delightful journey of customization. With a vision in mind, she chose raspberry sequins and matching covered buttons in a rich raspberry silk. To add a burst of vivaciousness, multiple shades of medium and hot pink tulle were selected, creating a dynamic interplay of colors. Through numerous calls and collaborative efforts, we ensured every detail aligned with her perfect shade of pink. Even her father, initially concerned about an overwhelming pink theme, couldn't help but agree that the dress was a resounding success.
In the hands of our skilled designers, the dress came to life, encompassing the spirit of celebration and joy for her Bat Mitzvah. The raspberry sequins glimmered with every step, complementing the vibrant hues of pink tulle that cascaded gracefully. The decision to forgo a sash or cummerbund allowed the focal point to rest on the stunning raspberry sequined bodice and the captivating play of pink tulle layers. As she adorned the dress, she knew it was uniquely crafted to reflect her personality and style, making her feel like the star of the occasion.
The process of designing this Bat Mitzvah Dress was a true testament to our commitment to bringing our customers' dreams to life. With a blend of creativity and craftsmanship, we ensured that every element of the dress perfectly aligned with her vision. As she walked down the aisle, the dress emanated the essence of joy, capturing the hearts of all who witnessed her special moment.
There were no additional charges for this flower girl dress. Optional prices are subject to change. Check menus for current prices.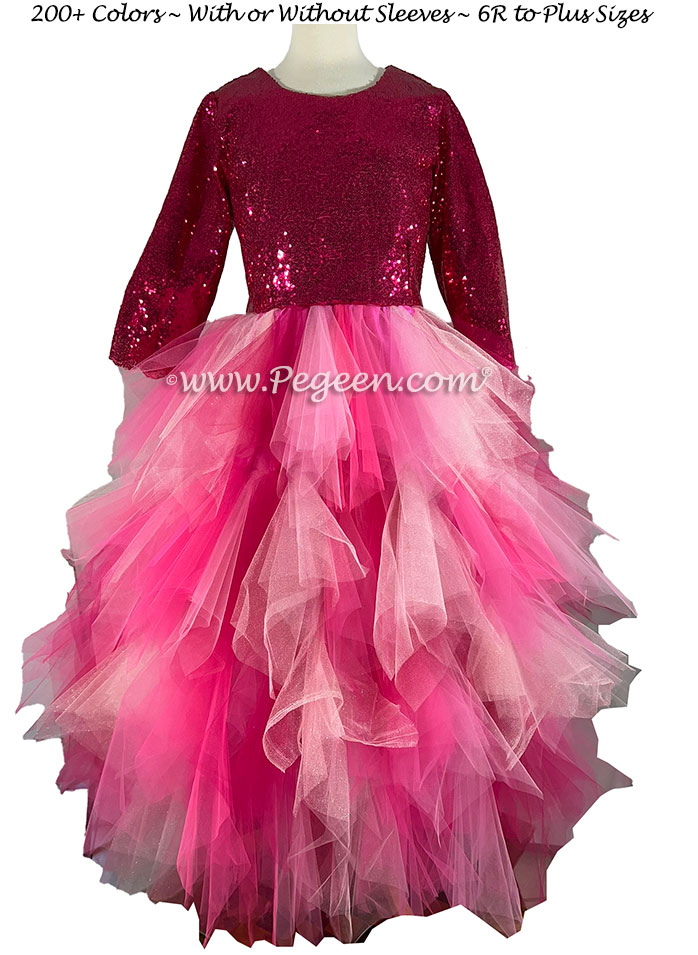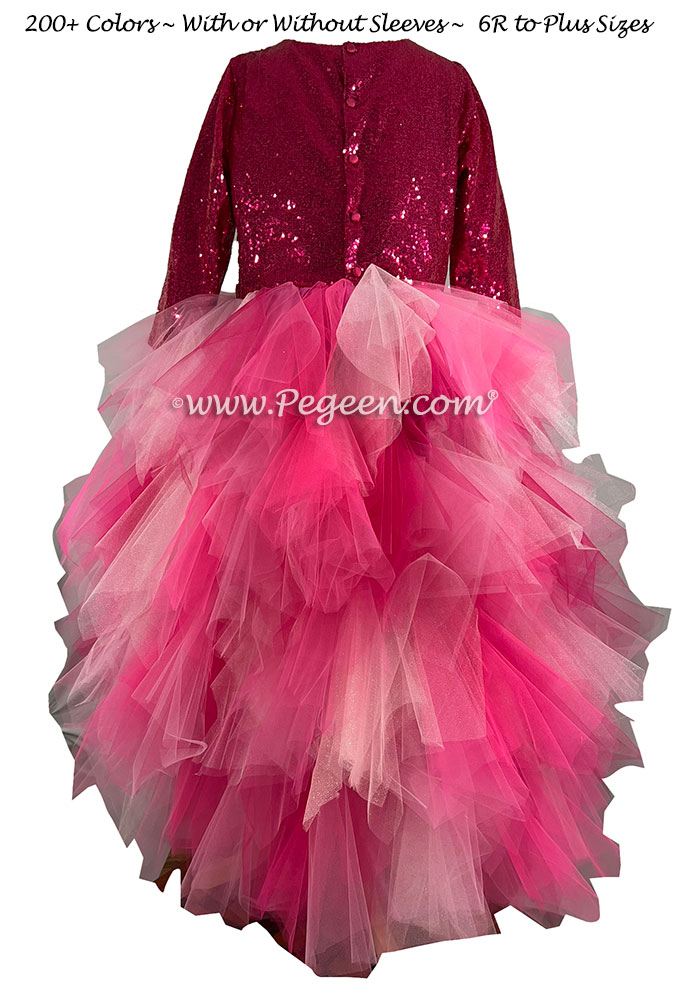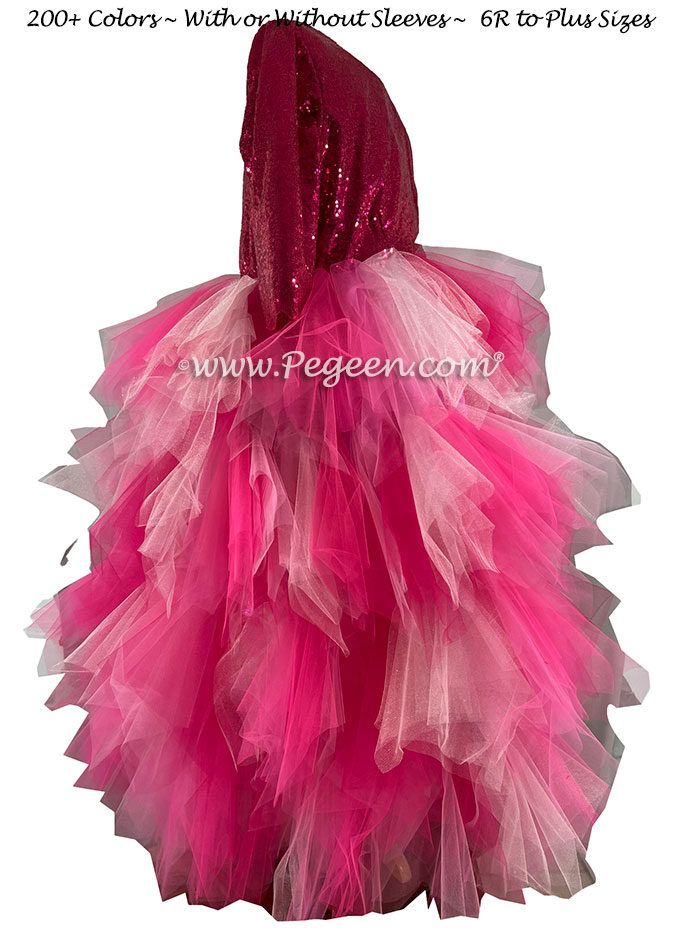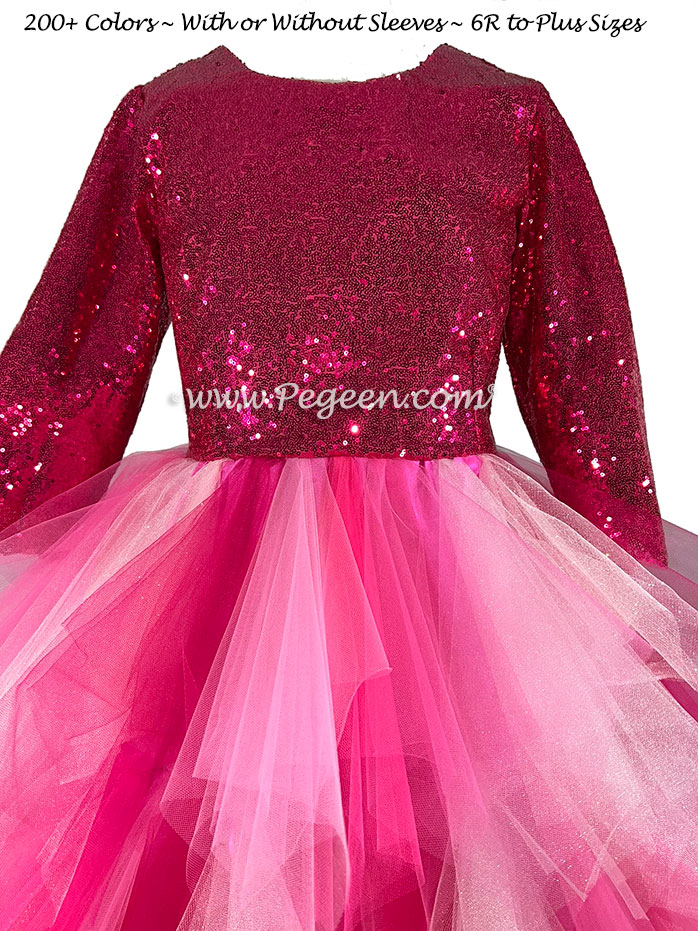 Pegeen Flower Girl Dress Company ~ 9147 State Rd 535 Orlando, FL 32836 ~ Shipping World Wide Since 1982