Bat Mitzvah Dress in Sapphire & Aloncon Lace High Low Skirt
For her daughter's Bat Mitzvah, this customer fell in love with Style 966, an exquisite choice in sapphire. To add a touch of elegance and flair, a High-Low hemline was incorporated, enhancing the dress's enchanting silhouette (+20). The design boasts a mesmerizing blend of intricate details, such as Swarovski crystals, delicately crafted real silk flowers adorning the back, and a graceful display of covered buttons. Sapphire alençon lace embraces the gown, complemented by the glistening allure of crystal beading.
The result is a truly captivating masterpiece that perfectly captures the essence of this special occasion. With its mesmerizing colors, enchanting features, and impeccable craftsmanship, Style 966 stands as a symbol of grace and beauty, fitting for a Bat Mitzvah celebration. This dress radiates a sense of elegance and sophistication that will leave a lasting impression on all who have the privilege to witness its charm.
There were no additional charges for this flower girl dress. Optional prices are subject to change. Check menus for current prices.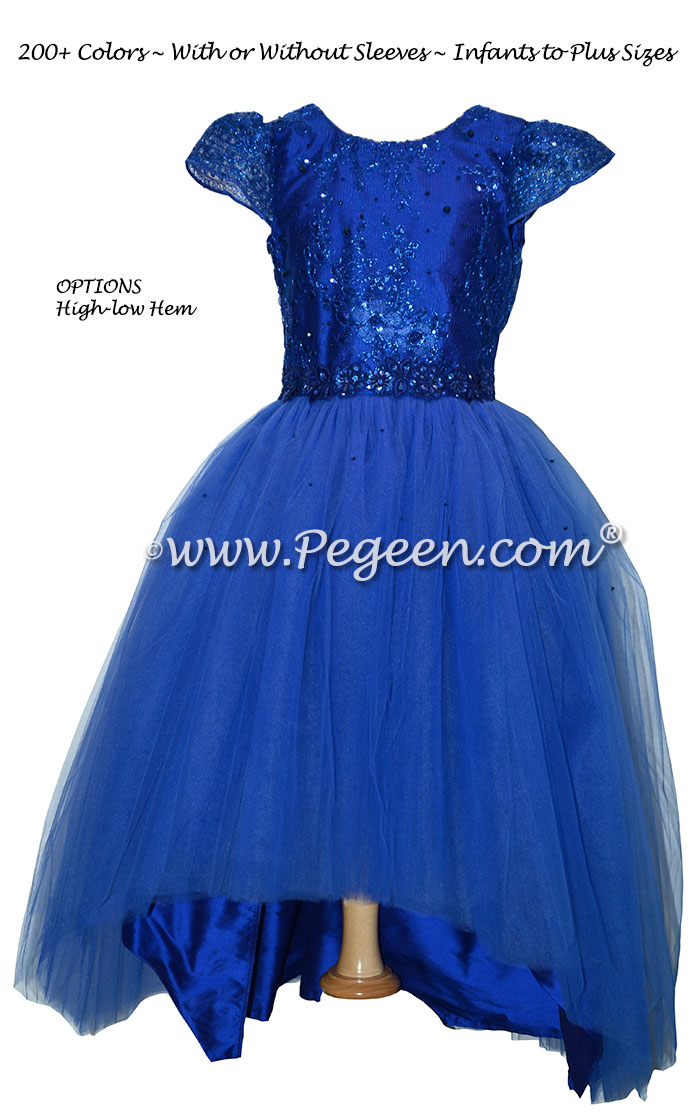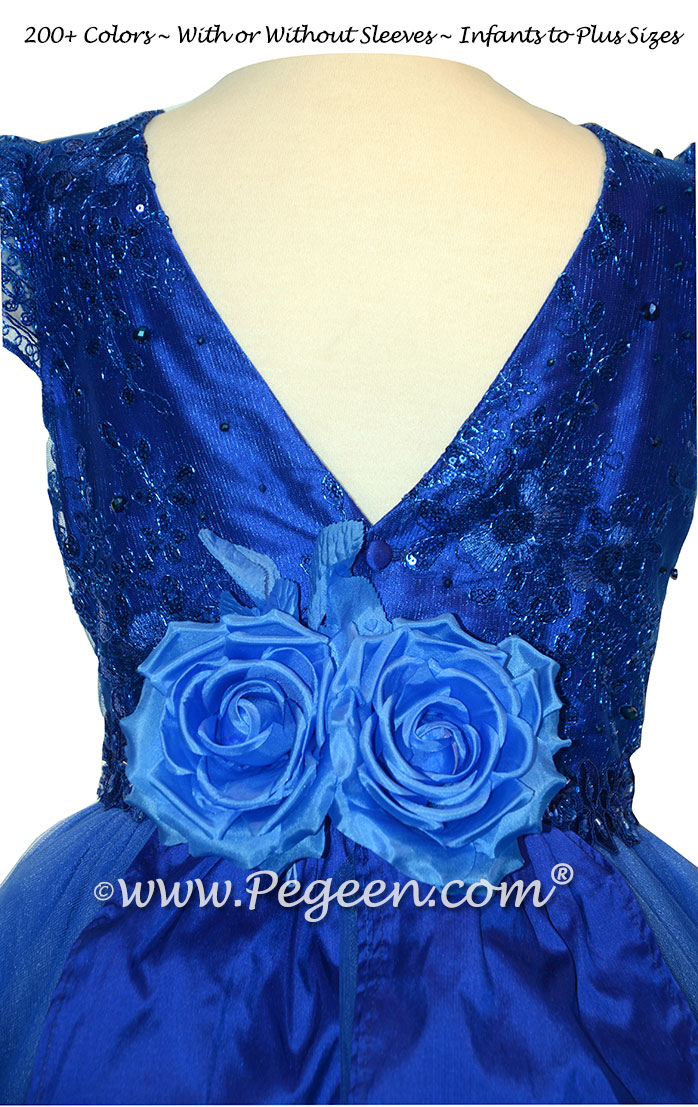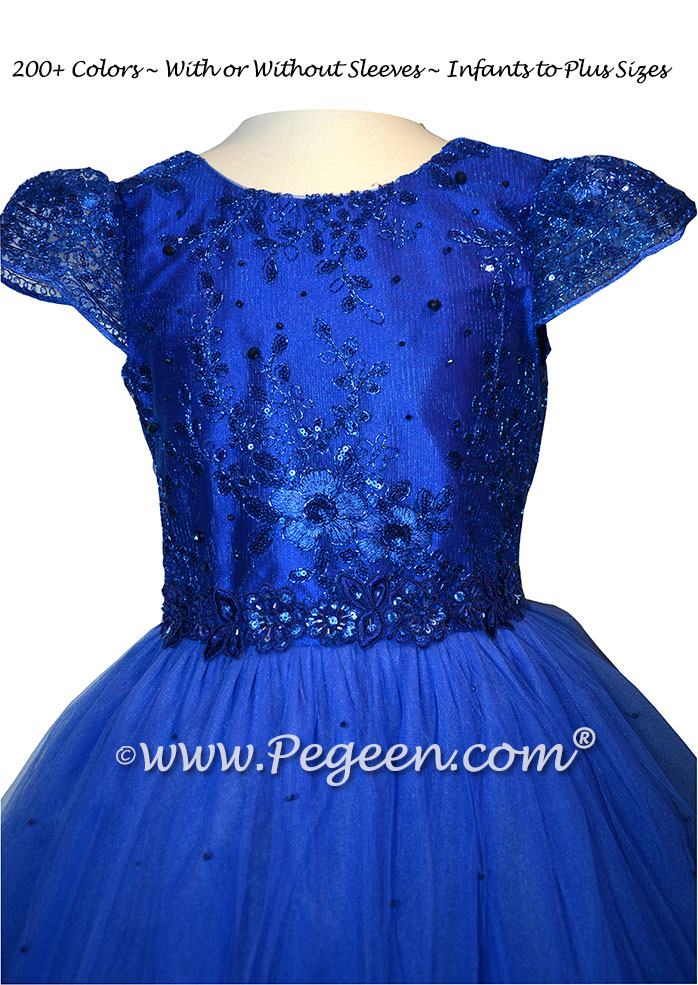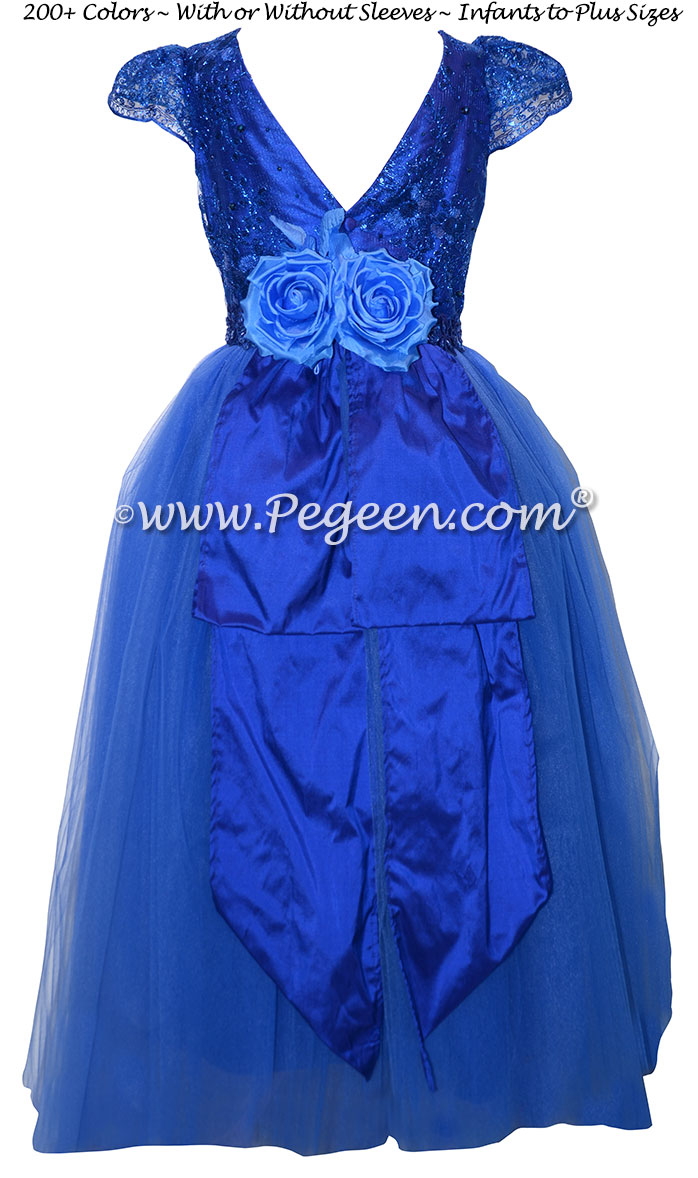 Pegeen Flower Girl Dress Company ~ 9147 State Rd 535 Orlando, FL 32836 ~ Shipping World Wide Since 1982