First Communion Dress Style 978 with Beaded White Aloncon Lace
In the world of First Holy Communion dresses, this creation is truly a masterpiece. Drawing inspiration from our sophisticated Style 978, this dress is the embodiment of purity and grace. It begins with a foundation of pristine white silk, a symbol of the innocence and sanctity that this special occasion represents. The Aloncon Lace, meticulously chosen for its delicate charm, features tiny sequins that twinkle like stars in the night sky. These subtle shimmering details add a touch of enchantment to the dress, capturing the radiant joy of a young girl's heart on her First Communion day.
The dress takes on an angelic quality with its ethereal organza skirt gracefully layered over soft, billowing tulle. The combination of these light-as-air fabrics creates a sense of divine beauty, as if the wearer is surrounded by a cloud of heavenly blessings. It's a dress that doesn't just mark an important religious milestone; it becomes a treasured heirloom that carries with it the sacred memories of this significant day.
What makes this First Holy Communion dress even more special is the custom touch. We tailored the neckline to be a square neck, adding a unique and modern twist to this timeless design. Additionally, a sheer upper bodice in antique white silk was incorporated, providing an element of vintage elegance. At Pegeen, we believe that such meaningful moments should be celebrated with a touch of personalization, making the dress a reflection of your child's individuality and style. We take pride in crafting dresses that not only meet your expectations but exceed them, ensuring that your child's First Communion day is a memory filled with love, joy, and divine elegance.
There were no additional charges for this First Holy Communion dress. Optional prices are subject to change. Check menus for current prices.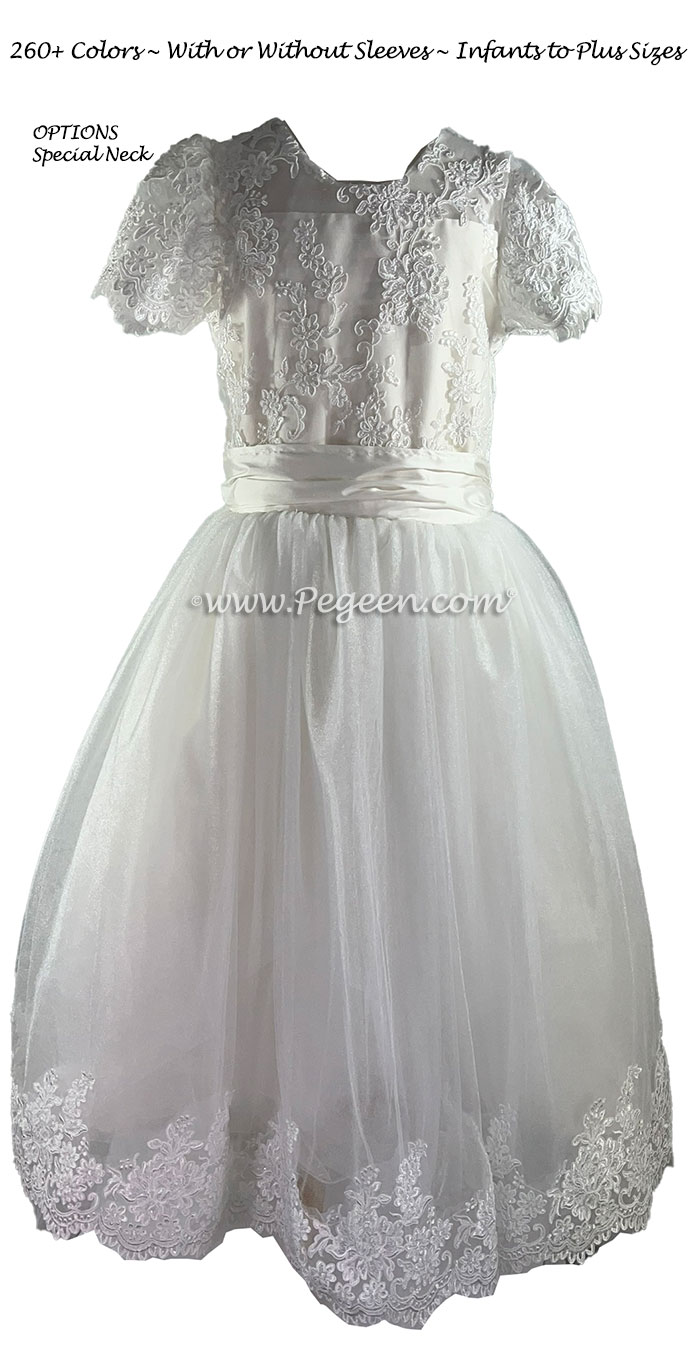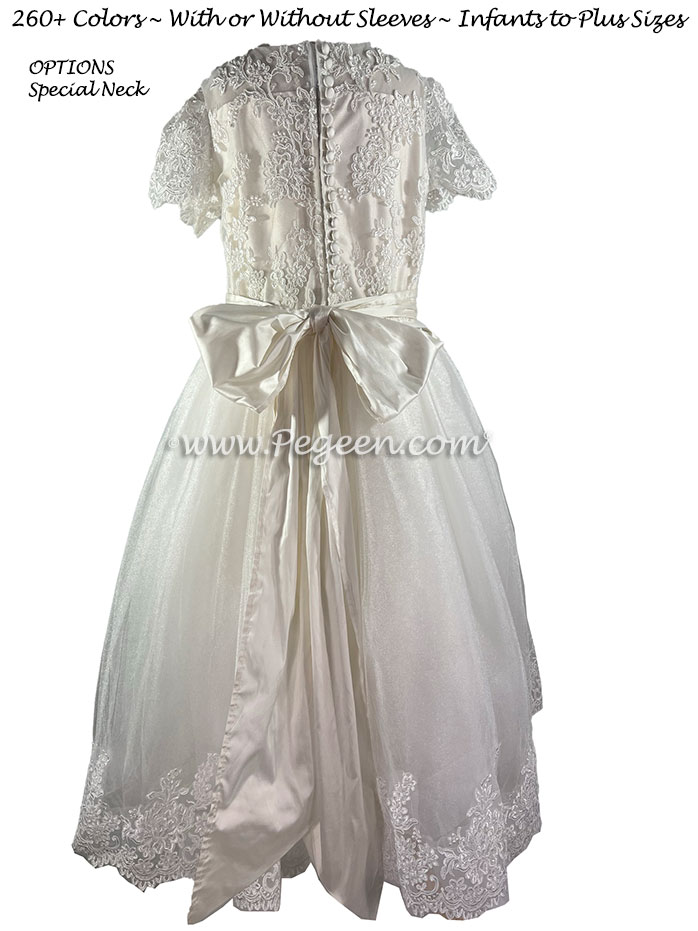 Pegeen Flower Girl Dress Company ~ 9147 State Rd 535 Orlando, FL 32836 ~ Shipping World Wide Since 1982