Style 912 and 913 Cinderella Fairytale Flower Girl Dress
The Flower Girl Dress Style 912 and 913 from the Fairytale Collection will transport your little princess to a magical realm. The top dress is enchantingly crafted in an iridescent purple and aqua color combination, evoking the spirit of Cinderella herself. Meanwhile, the bottom dress embraces a soft, more traditional powder blue hue. Designed with meticulous attention to detail, these dresses feature a Cinderella Bustle at the back, adorned with sparkling tulle and with Butterflies. The skirts consist of ten layers of tulle and organza gracefully draping over a silk underskirt, creating a truly ethereal look fit for a fairytale.
Available in 260+ colors of silk. See options below. Available from Infant through Plus Sizes, attached crinoline/petticoat and lined with silk. Order a matching American Doll Outfit for just $60. There were no additional charges for this flower girl dress. Optional prices are subject to change. Check menus for current prices.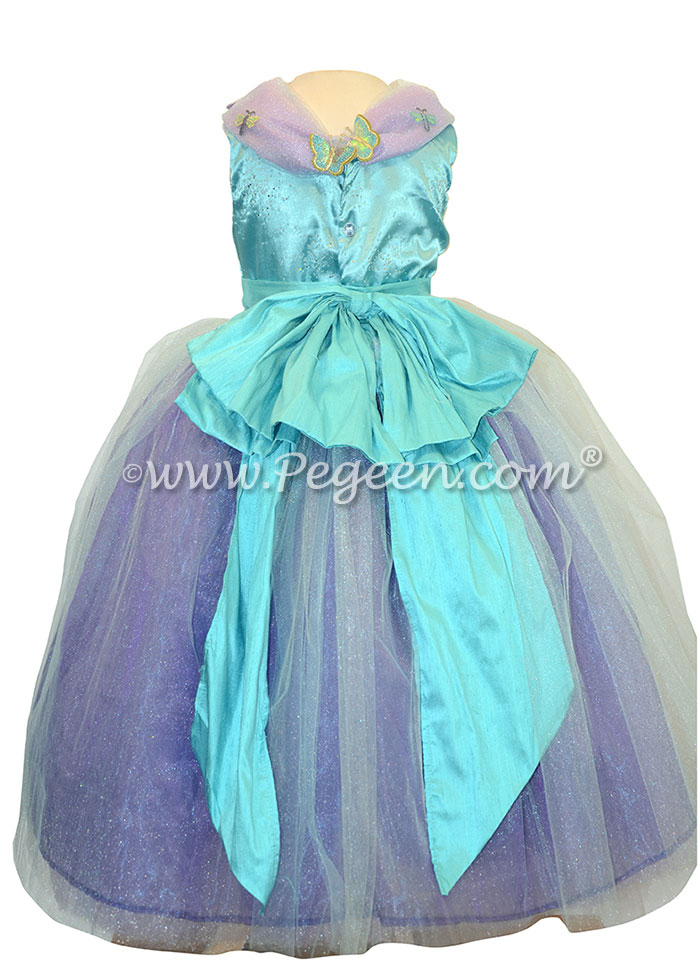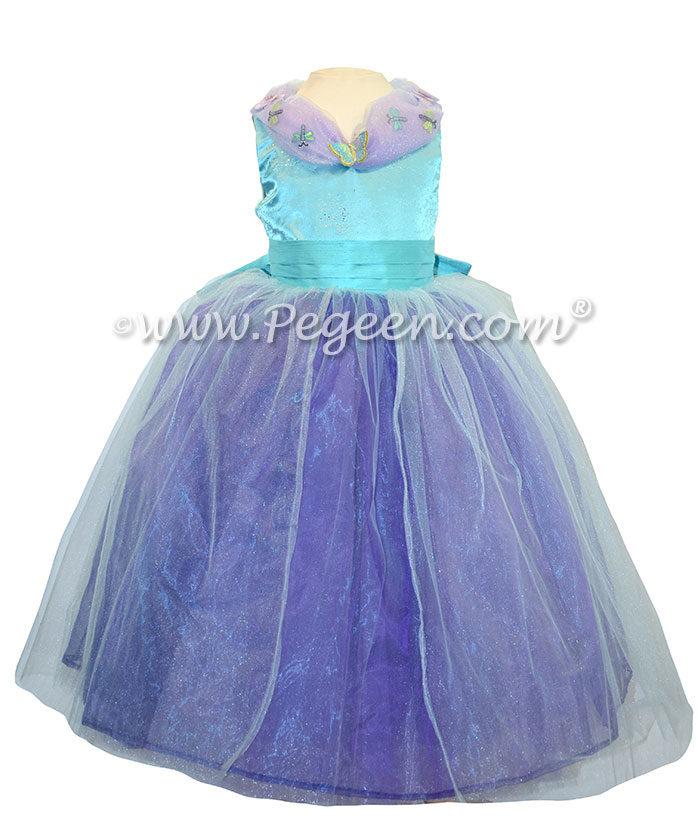 Pegeen Flower Girl Dress Company ~ 9147 State Rd 535 Orlando, FL 32836 ~ Shipping World Wide Since 1982