JR BRIDESMAIDS DRESS IN LIGHT ORCHID AND WHITE
In the realm of bespoke creations, one of our valued customers embarked on a design journey inspired by the enchanting style 398 for her flower girl dresses. This elegant choice laid the foundation for a timeless and sophisticated look, setting the stage for a celebration of refined taste and grace. To infuse a touch of romantic charm, the customer opted for Light Orchid as the base color, creating a soft and dreamy palette that perfectly complemented the essence of the special occasion.
Adding an extra layer of elegance, the customer envisioned a New Ivory silk sash to adorn the flower girl dresses. This careful selection added a subtle contrast to the Light Orchid base, creating a harmonious interplay of colors that enhanced the overall aesthetic. The choice of New Ivory silk not only brought a touch of luxurious texture but also showcased the customer's attention to detail, elevating the dresses to a level of sophistication that resonates with both modern elegance and classic charm.
In the culmination of this collaborative design process, the flower girl dresses emerged as a testament to the customer's unique vision and our commitment to bringing that vision to life. The fusion of style 398, Light Orchid, and the New Ivory silk sash resulted in a bespoke ensemble that not only met but exceeded expectations. This personalized creation is a true reflection of the magic that unfolds when individual style and expert craftsmanship converge.
There were no additional charges for this flower girl dress. Optional prices are subject to change. Check menus for current prices.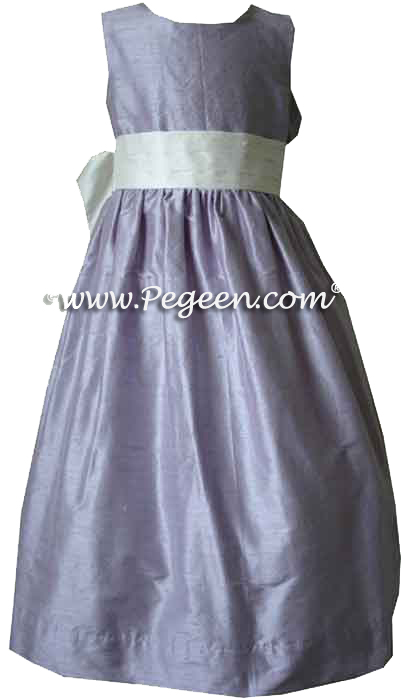 Pegeen Flower Girl Dress Company ~ 9147 State Rd 535 Orlando, FL 32836 ~ Shipping World Wide Since 1982