Classic Flower Girl seen in Martha Stewart Weddings
This customer selected Style 398 for her flower girl dresses, opting for a vibrant mango color with a sunflower-colored silk sash. To our delight, these stunning dresses were featured in Martha Stewart Weddings, highlighting their undeniable charm.
As we eagerly awaited glimpses of our creations, our excitement soared when we discovered that these magnificent flower girl dresses had been featured in none other than Martha Stewart Weddings. The bride's impeccable taste and the enchanting beauty of the dresses had captured the attention of the renowned publication, solidifying their place as a testament to exquisite design and style.
It was a privilege for us to play a part in the bride's vision for her wedding, and to witness our dresses showcased in such a prestigious platform. We are grateful for the opportunity to be a part of this extraordinary celebration and to contribute to the bride's unforgettable journey.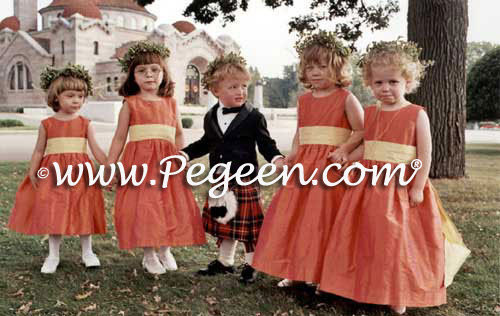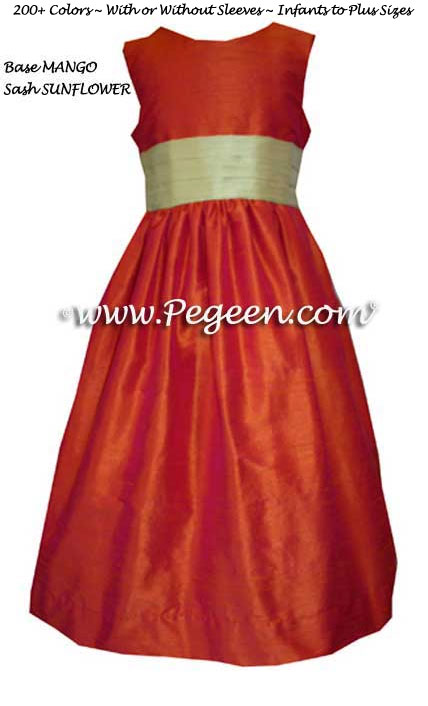 Pegeen Flower Girl Dress Company ~ 9147 State Rd 535 Orlando, FL 32836 ~ Shipping World Wide Since 1982