A SPECIAL DRESS FOR A ROYAL WEDDING IN THE UAE
This customer asked us to make a special dress for her daughter who would be a bridesmaids in a royal wedding. We can customize and design anything for you starting at $400. This particular dress fabric was extremely expensive for the Crystals, Rhinestones and the Metallic Wool. The over skirt (the wisteria silk) was removable to reveal the underskirt which was wool and metallic. The jacket was worn only during the religious marriage ceremony. It was approximately +1150.There were no additional charges for this dress. Optional prices are subject to change. Check menus for current prices.
THIS DRESS WAS ONE OF A KIND.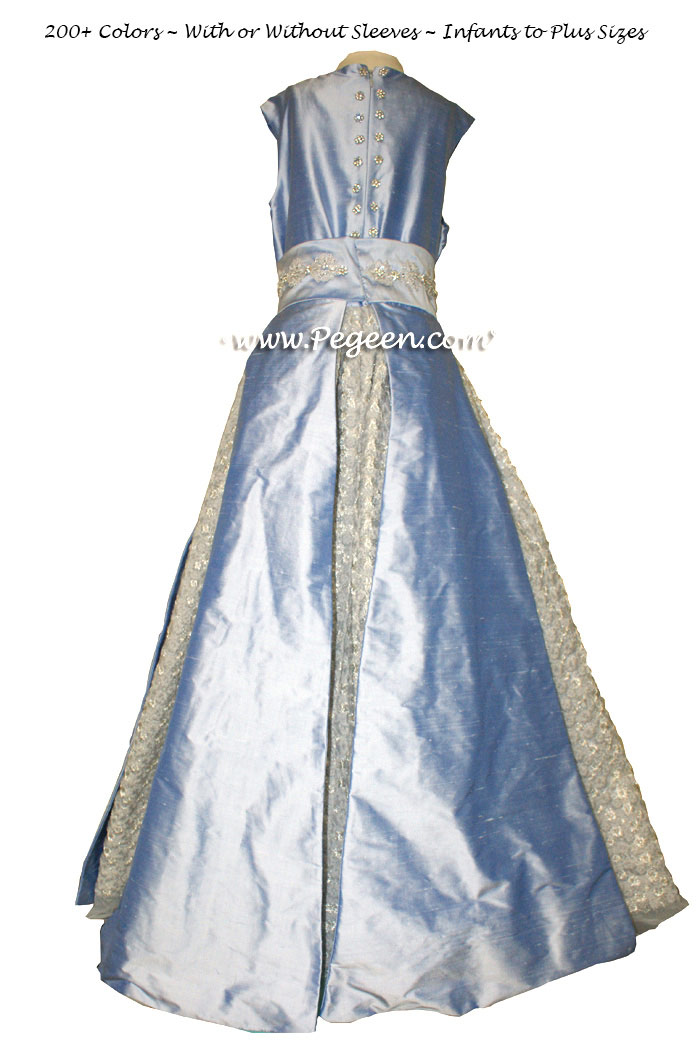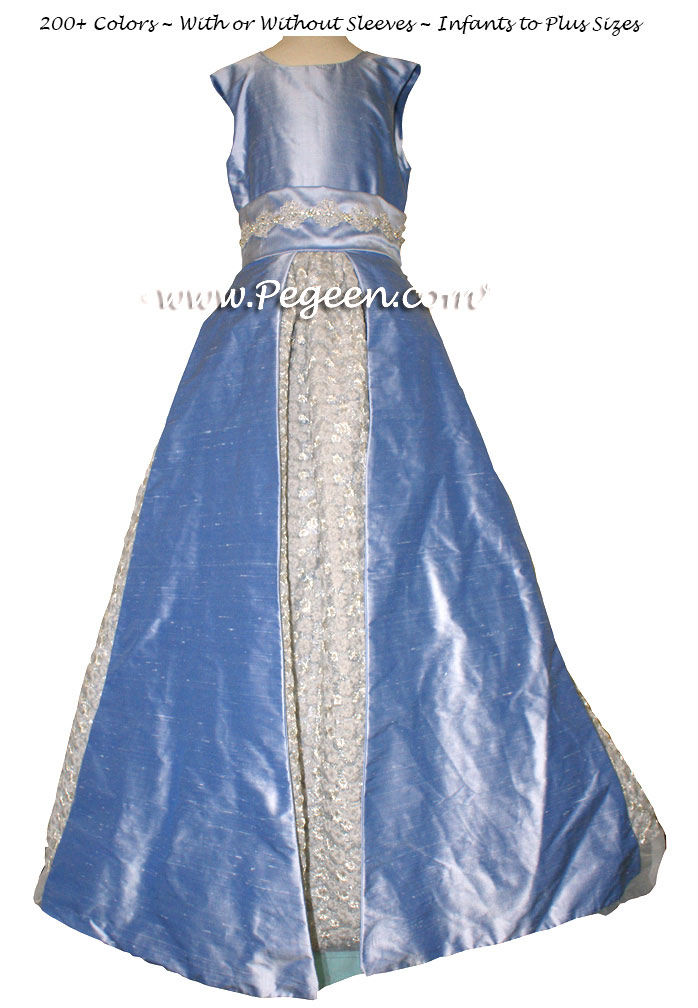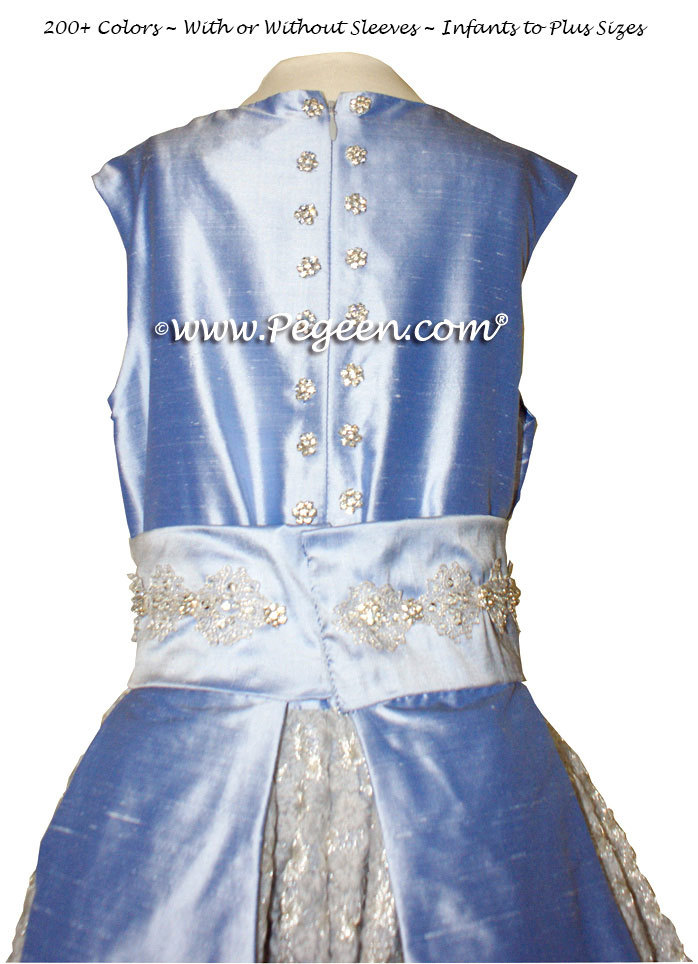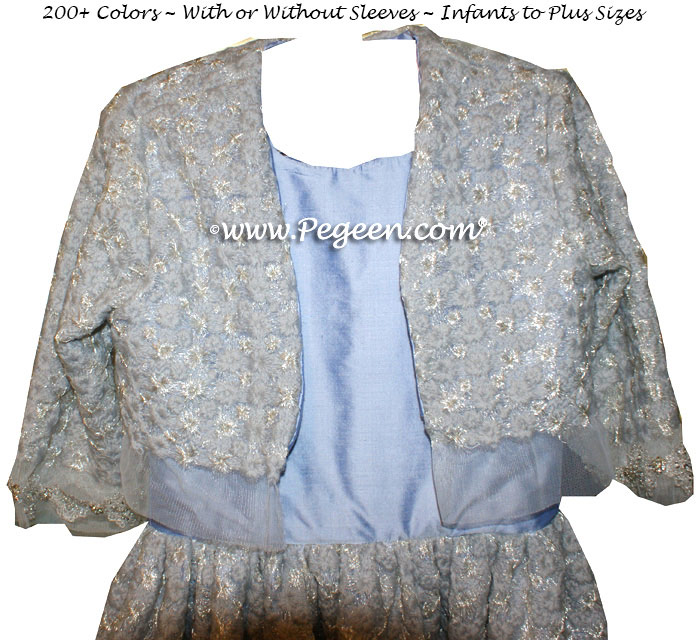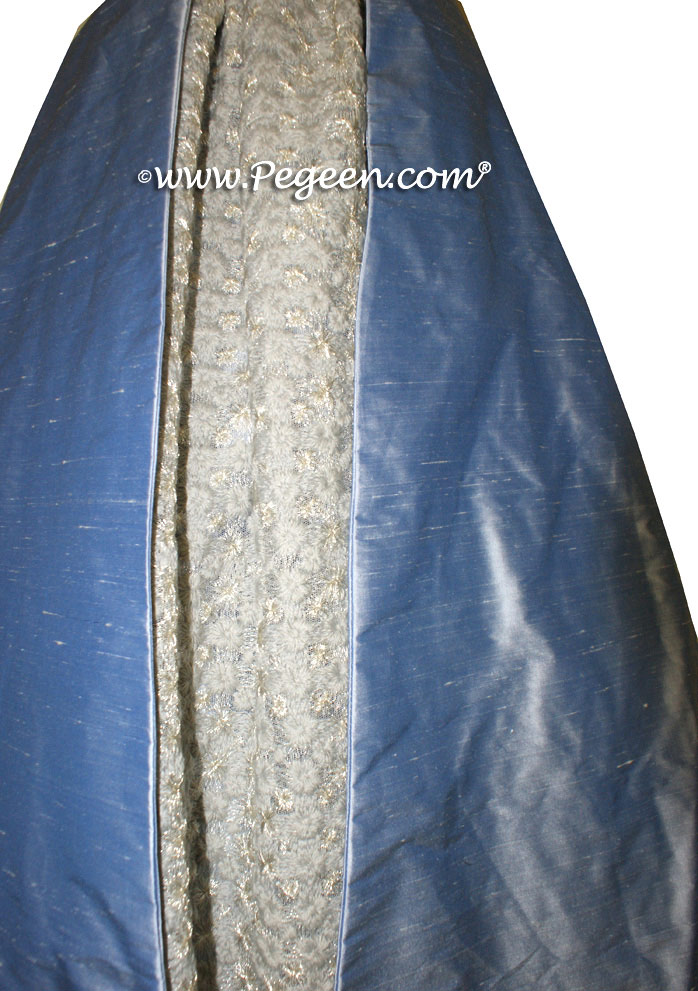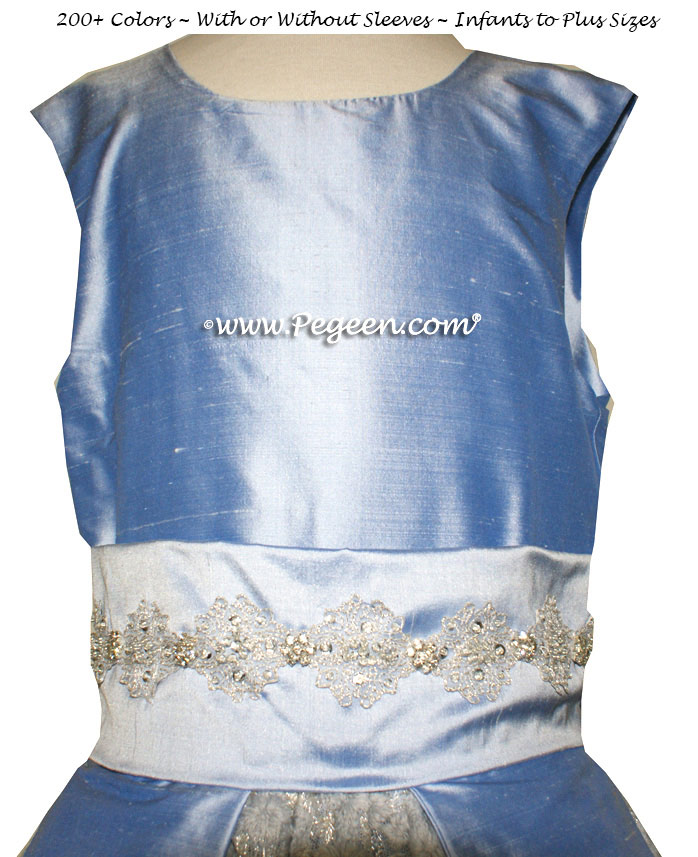 Pegeen Flower Girl Dress Company ~ 9147 State Rd 535 Orlando, FL 32836 ~ Shipping World Wide Since 1982